Our Place
The SOMOS place for words in Taos is 108 Civic Plaza Drive, within the emerging Civic Plaza Cultural Corridor. Our space has a large room that doubles as a book store and a salon for literary gatherings, two separate classrooms, a ten-space parking lot in back, and lots of on-street parking out front. The building itself has three spaces, and our current unit consists of two of the three spaces. The third, a rental unit, gives us income now and offers space for future growth. Although SOMOS moved into this place in May 2016, it wasn't until early 2019 that it became 100 percent our place.
"The creation of a thousand forests is in one acorn."
—RALPH WALDO EMERSON
An unexpected bequest received in late 2016 from Sue Carol Francis of Fort Collins, Colorado, allowed SOMOS to dream of a brighter future. Shortly afterward, the building SOMOS was renting was put up for sale. Using the bequest to make a down payment, SOMOS embarked on an unknown journey. The goal was to raise enough money to purchase the property at 108 Civic Plaza Drive and secure a permanent place for words in Taos, New Mexico. It was a journey that you became part of—through sharing our story, contributing to the capital campaign, and believing it was possible.
In early 2019, the grand accumulation of this generosity allowed SOMOS to pay off the building. It is now our permanent home. And what a home it is! With book-lined walls and room for readings, workshops, conferences and gatherings, it also invites more dreaming.
SOMOS, the Society of the Muse of the Southwest, is situated in Northern New Mexico, at the foot of the Sangre de Cristo Mountains, the southernmost range of the Rocky Mountains. This biologically diverse region contains a variety of life zones, from alpine tundra to coniferous forests, desert shrub lands to riparian areas. All of these unique habitats contribute to the richness of our biocultural home. Most zones have specific trees associated with them, from the high-altitude aspens to the river willows. These trees are especially generous givers of life within their area of influence, as are you.
Thank you for giving SOMOS such a beautiful home.
HISTORY
Taos, New Mexico, has long been a haven for the creative soul. Since the arrival of literary notables Willa Cather and D.H. Lawrence in the early twentieth century, literature has played a prominent role in the area's rich cultural landscape. As the literary arts flourished, the need for formal community support became apparent, which ultimately led to the nonprofit incorporation of SOMOS, the Society of the Muse of the Southwest, in 1983.
Since then, we have expanded into our present role as a respected literary resource center whose outreach extends to the greater community of Northern New Mexico— and beyond. Our live readings, workshops, conferences, and festivals not only showcase accomplished writers but also encourage creativity in novice writers from all walks of life. Our e-newsletter will keep you informed about literary events and writers' opportunities; sign up now .
SOMOS is a membership organization. The generosity of our supporters allows us to honor our commitment of presenting the very best of the literary arts to the Taos area at little or no cost when possible. We cordially invite you to join us in answering the call of the Muse of the Southwest.
MISSION STATEMENT: We support and nurture the literary arts, written and spoken, by providing both place and resources for writers, readers, and learners while honoring the cultural diversity of Taos and the Southwest.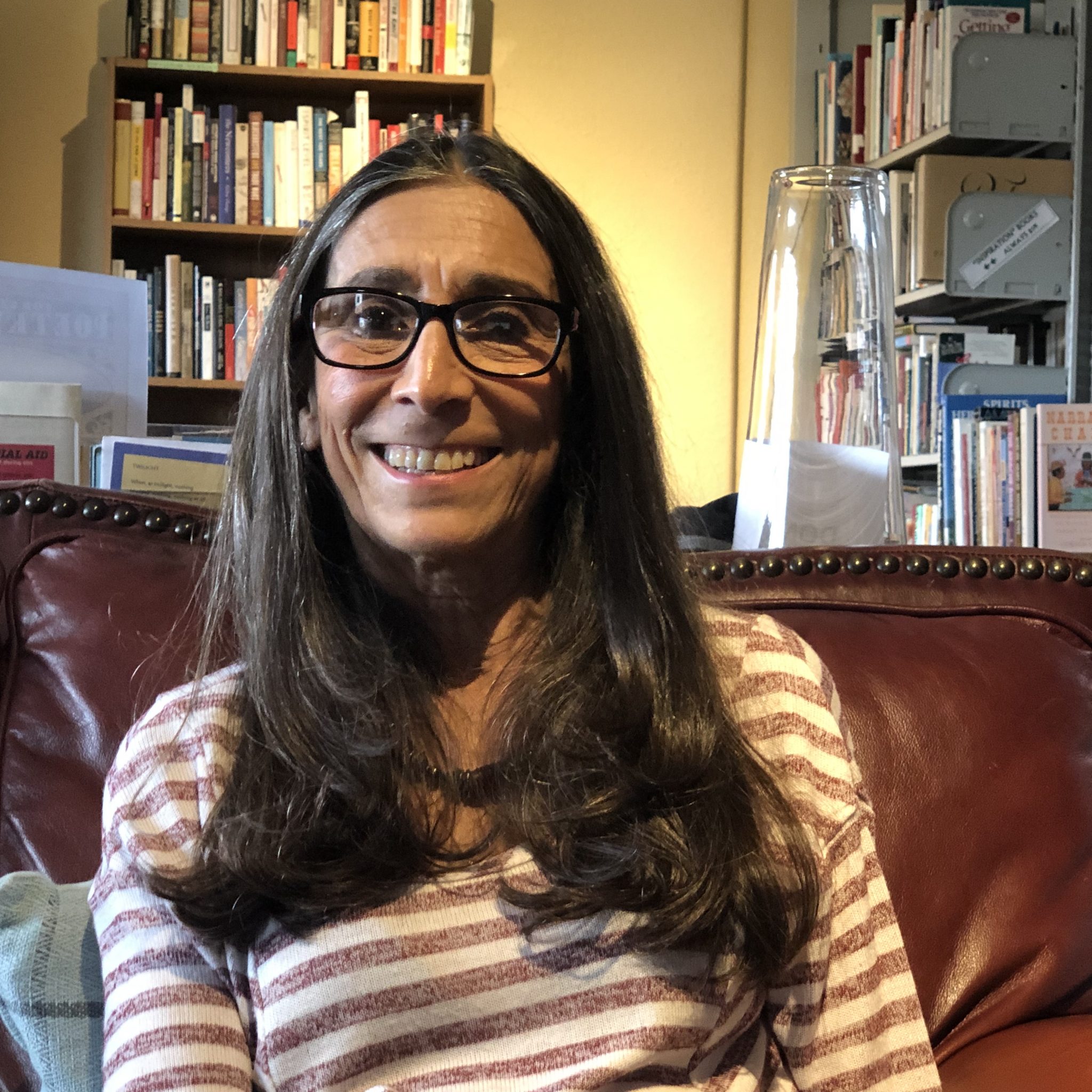 Maria Garcia
President
Maria served on the SOMOS Board in the 90s and was an active participant in a number of the programs. She felt the organization filled a unique niche in our community.  Because of her work with the U.S. Forest Service, Maria left Taos in 2004 and returned in 2017.  Rejoining the Board in 2019, she hopes to help broaden the audience of people who are drawn to the readings, workshops, conferences and festivals SOMOS offers.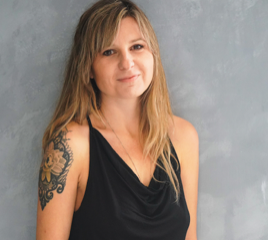 Estelle Laure
Vice President
Estelle Laure has lived in Taos off and on since 1989 and is proud to have attended Taos High School. She has a Masters in Writing for Children and Young Adults from Vermont College of Fine Arts and a BA in Theatre Arts from New Mexico State University. She is the author of books for young adults and picture books, including This Raging Light and Disney's City of Villains series. Additionally, she has been a content and developmental editor for Folio Jr./Folio Literary Management since 2012, is a writing coach for KN Literary, and is an educator at Taos Academy Charter School.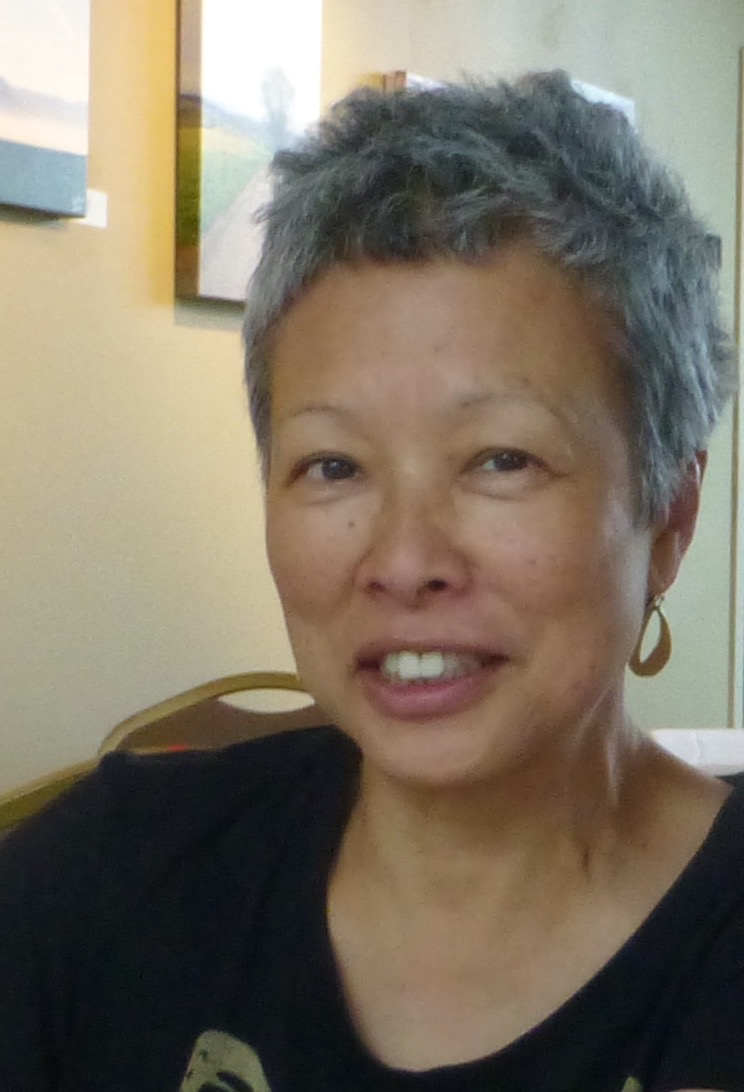 Baksim Goddard
Treasurer
Baksim's career of thirty years has been in the area of data processing and software development for the financial industry.  She participated in many leadership development programs as well as attended many training seminars on leadership style, team building, world-class service, and creative problem solving. Having moved to New Mexico eight years ago, she has completed two terms at a non-profit board in Santa Fe.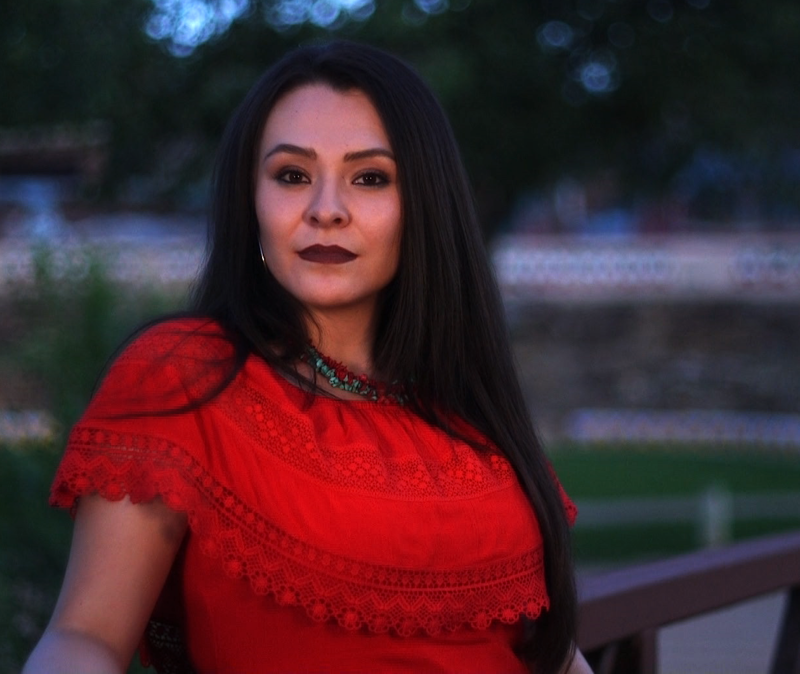 Olivia Romo
Secretary
Olivia Romo is a farmer, poet and water rights activist from Taos, NM. She earned her dual Bachelor's degrees in English and Chicana/o Studies from the University of New Mexico in 2015. Olivia is also a recognized spoken word artist and storyteller. In 2011, she was titled the New Mexico State Slam Poetry Champion. She was also nominated as a "Remarkable Woman of Taos" and "A Woman to Watch" for the 2013 community-wide celebration honoring outstanding Taoseñas.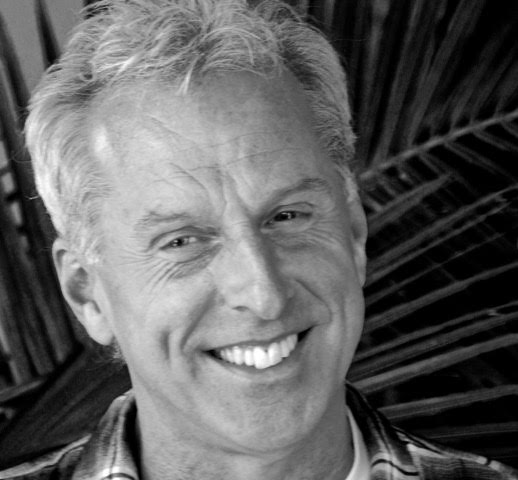 Rick Haltermann
Rick has been involved with the arts in music, creative writing (has written and published two books: Curriculum of the Soul and Luminescence of the Ordinary), photography and performance since high school. He was the owner/operator of Burke Management Works (a property management company) in Vail, CO for almost twenty years and has been the Programmer, Producer and DJ for the Jazz Show on KTAO since November 2002, which combines his love of music and poetry.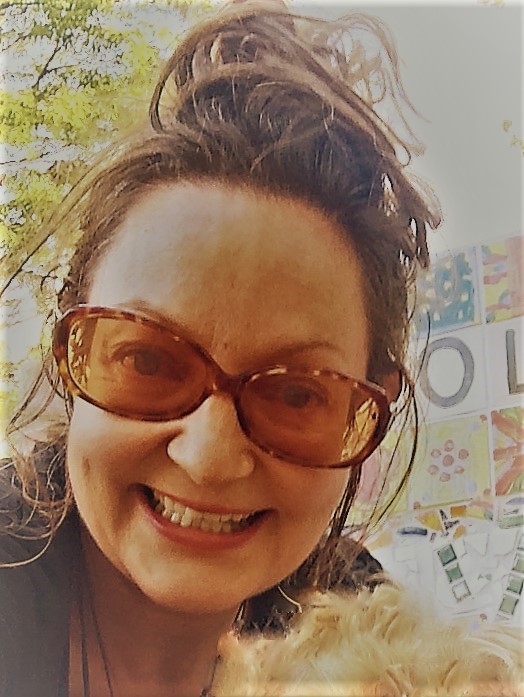 Amy Boaz
Lured to Taos as a fellow of the Helene Wurlitzer Foundation, Boaz is the author of two novels, A Richer Dust and Beat, as well as a journalist at Taos News and teacher of English and writing. Originally from Albuquerque, she achieved her schooling and early professional career at magazines and other publications in New York before returning to New Mexico several years ago. She writes the Pages book reviews column for Tempo (Taos News).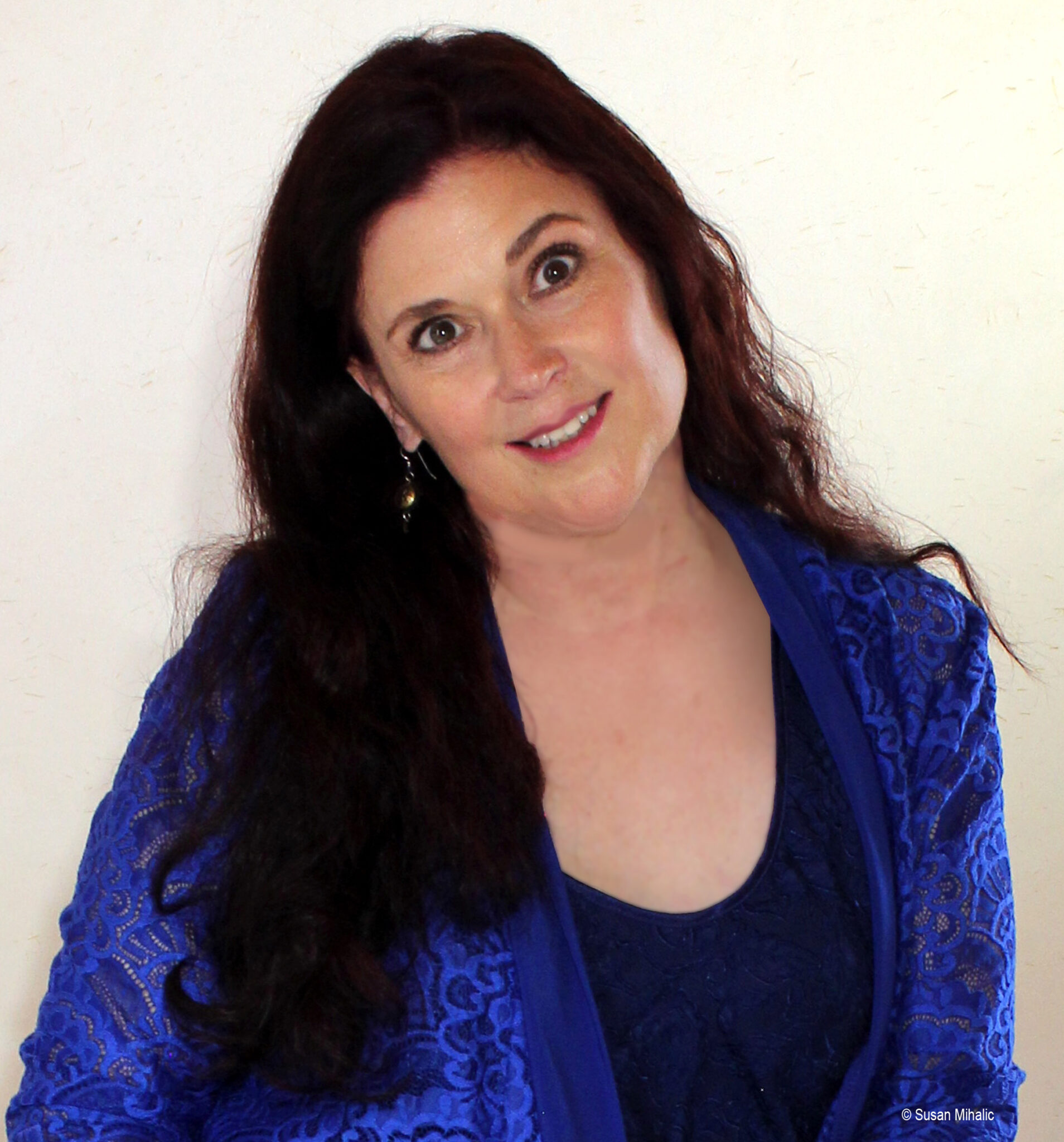 Susan Mihalic
Susan Mihalic is the author of Dark Horses (Scout Press, 2021), a critically acclaimed novel about an equestrian prodigy who is trapped in an abusive relationship with her Olympian father. The book received starred reviews from Booklist, Library Journal, Kirkus, and Publishers Weekly, which also boxed its review, and made numerous must-read lists (O Magazine, Country Living, Parade, Library Journal, Goop, Bustle, and other publications). A long-time resident of Taos, Susan holds a B.A. in journalism and straight out of college was hired by Harcourt Brace Jovanovich, where she was quickly promoted to associate editor. She has volunteered at SOMOS in the youth mentorship program and facilitator of National Novel Writing Month write-ins. When she isn't at her desk, you can find her riding her beloved horse, Goldmark.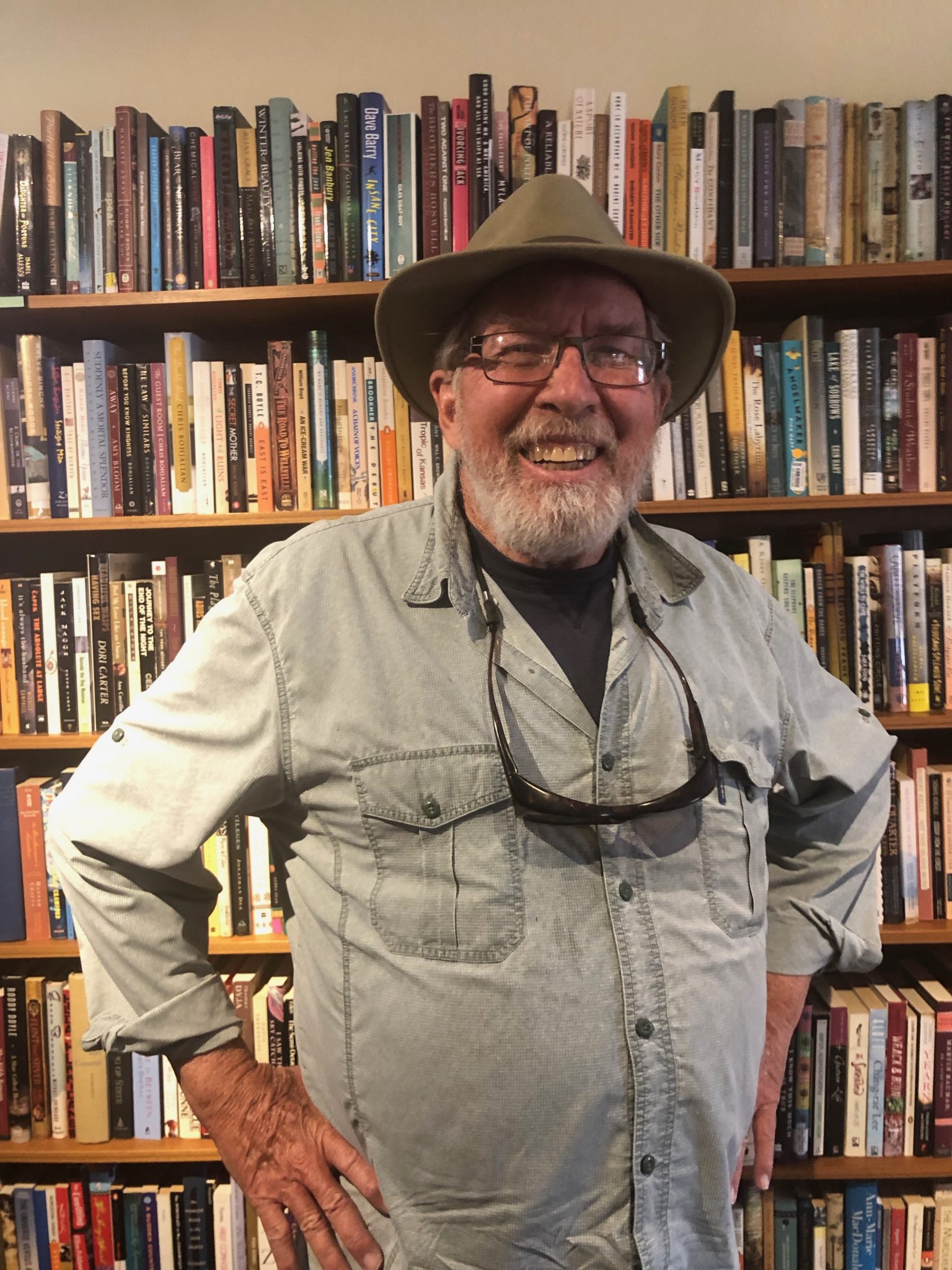 Alan Macrae
Ex-Officio Board Member
Alan has served on the SOMOS board since 2005; as president of the Board from 2005-3/2019 and as at-large member until 5/2022.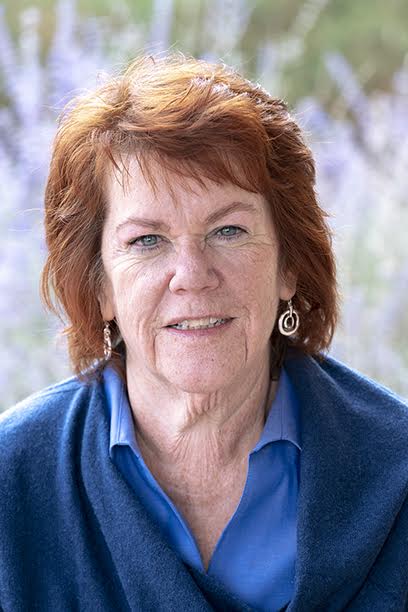 Jan Smith
Executive Director
Jan Smith has an MFA in Creative Writing from Goddard College, was the curator of theSOMOS Summer/Winter Writers Series from 2009-2015, and is currently the Executive Director of  SOMOS. She is a 2012 recipient of an award from Southwest Writers for her short story, "Breasts," and a 2014 first place award winner for an excerpt from her memoir," Blink Like Crazy."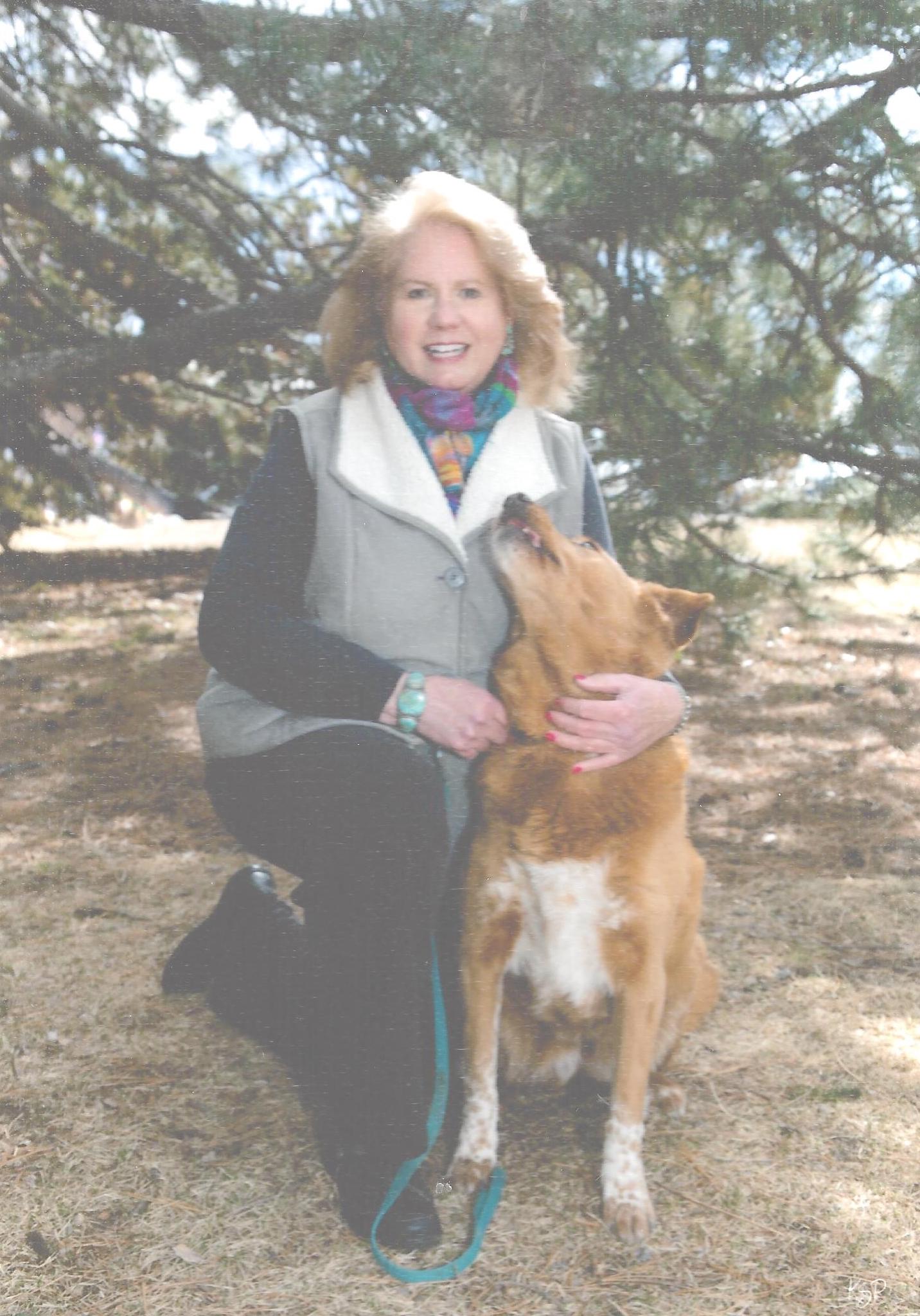 Debbie Holte
Grant Writer
Debbie's grant-writing experience comes from years of writing grants while serving on community boards. She has served as chairman the board of the Denver Children's Home, president of the Colorado Ballet board, and 12 years as Development Chair of Denver Humane Society, all having multimillion-dollar budgets. She was also on the board of Taos Humane Society, and Co-Chair of the D.H. Lawrence Society 7 th International Conference here in Taos.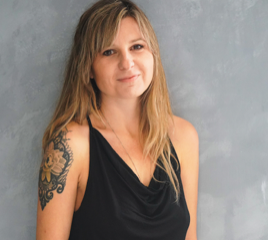 Estelle Laure
Young Writers Program Co-Curator
Estelle Laure has lived in Taos off and on since 1989 and is proud to have attended Taos High School. She has a Masters in Writing for Children and Young Adults from Vermont College of Fine Arts and a BA in Theatre Arts from New Mexico State University. She is the author of books for young adults and picture books, including This Raging Light and Disney's City of Villains series. Additionally, she has been a content and developmental editor for Folio Jr./Folio Literary Management since 2012, is a writing coach for KN Literary, and is an educator at Taos Academy Charter School.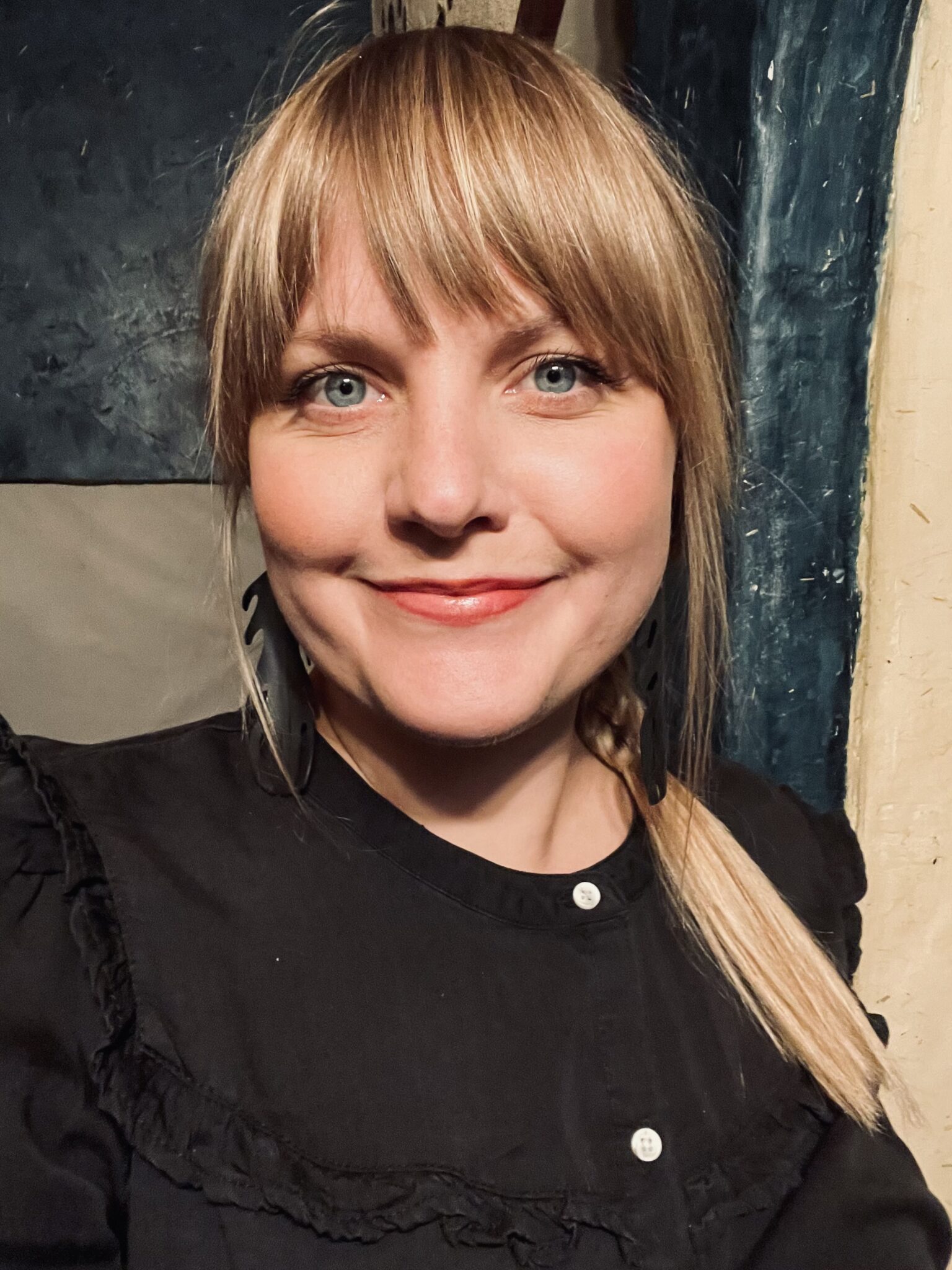 Breanna Messerole
Young Writers Program Co-Curator
Bre studied English Education and Library Science at the University of South Dakota. In 2019, she accepted a teaching position at Taos Academy Charter School. Former boards and community service include the Vermillion Arts Council in South Dakota, where she eventually became the director and founder of the Vermillion community garden. She also was an educator in Teach For America. She writes and paints in her free time and lives in Taos with her husband.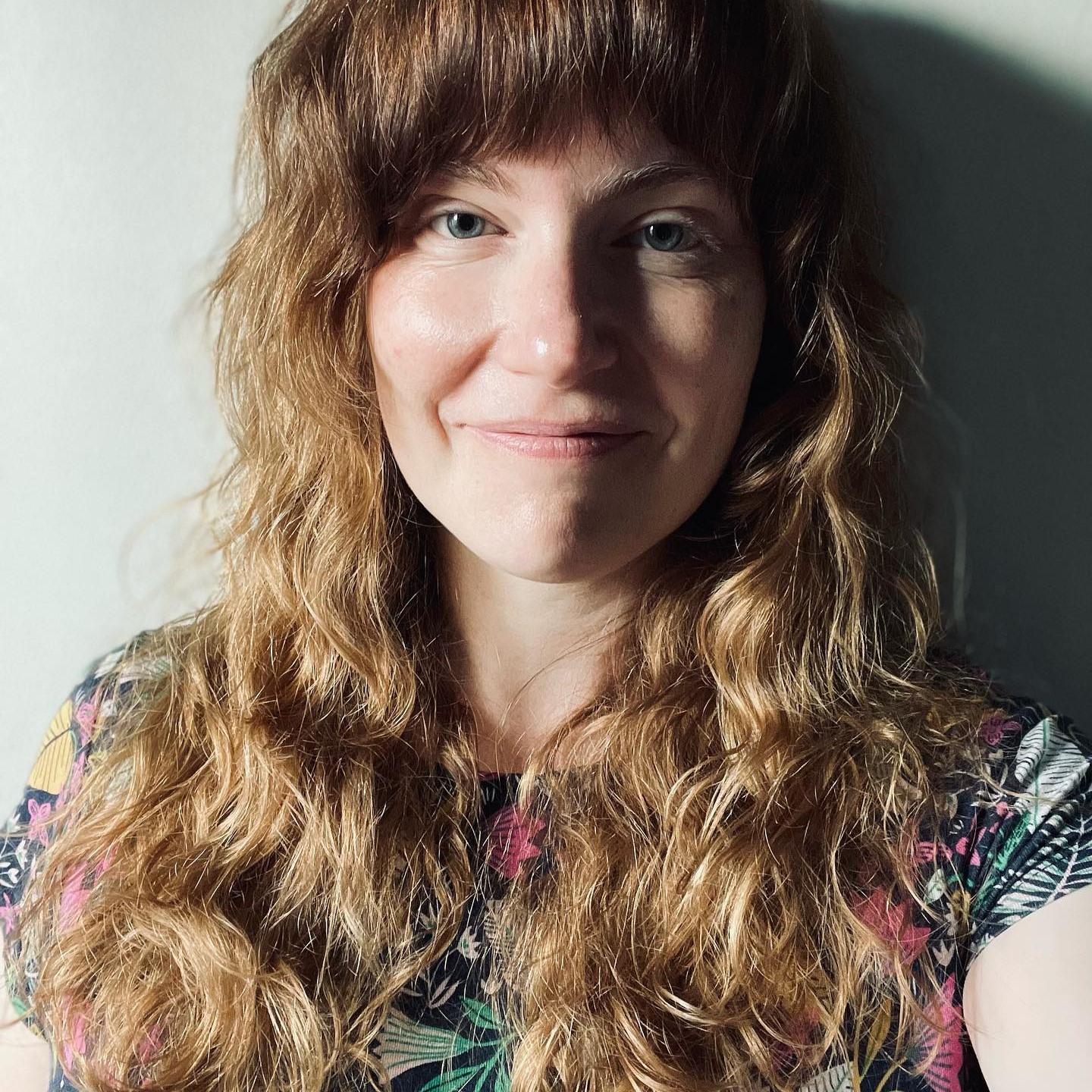 Isobel O'Hare
Administrative Assistant
CAPITAL CAMPAIGN DONORS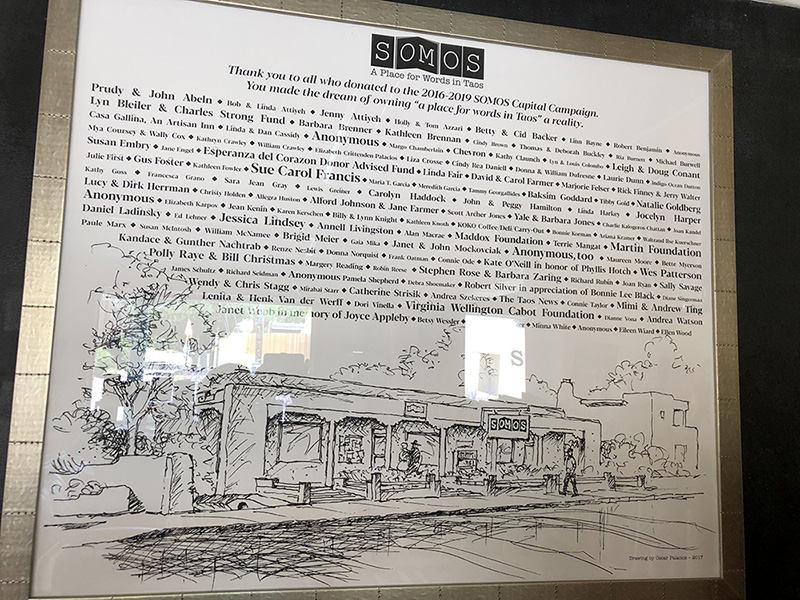 Aspen
High-elevation aspens are some of the largest and oldest individuals on the planet; one genetic individual can exist as multiple "stems" connected underground by an extensive root system.
Sue Carol Francis
Martin Foundation
Anonymous
Anonymous, too
Spruce
Engelmann and blue spruce grow at high altitudes with snowpack and provide protective thermal cover for deer, elk, bighorn sheep and bear.
Anonymous
Wes Patterson
Jessica Lindsey
Virginia Wellington Cabot Foundation
Ponderosa
Ponderosa pine grow straight and tall, and their name comes from the feminine form of "ponderosus," which means "strong" and "powerful" in Latin.
Janet Webb in memory of Joyce Appleby
Maddox Foundation
Natalie Goldberg
Prudy & John Abeln
Lyn Bleiler & Charles Strong Fund
Leigh & Doug Conant
Esperanza del Corazon Donor Advised Fund
Polly Raye & Bill Christmas
Stephen Rose & Barbara Zaring
Mimi & Andrew Ting
Jocelyn Harper
Piñon
Pinon trees are famous for their delicious nuts, which provide food to many species, including humans.
Linda Fair
Kate O'Neill in honor of Phyllis Hotch
Gus Foster
Andrea Watson
Chevron
Janet & John Mockovciak
The Taos News
Kathleen Brennan
Lucy & Dirk Herrman
Jenny Attiyeh
Betty & Cid Backer
Barbara Brenner
Susan Embry
David & Carol Farmer
Baksim Goddard
Carolyn Haddock
Alford Johnson & Jane Farmer
Yale and Barbara Jones
Daniel Ladinsky
Brigid Meier
Kandace & Gunther Nachtrab
Sally Savage
Robert Silver in appreciation of Bonnie Lee Black
Wendy & Chris Stagg
Catherine Strisik
Lenita & Henk Van der Werff
Annell Livingston
Anonymous
Juniper
Junipers are slow-maturing trees that can thrive in low-quality soils; their berries provide food for many animals.
Marjorie Felser
Rick Finney & Jerry Walter
John & Peggy Hamilton
Terrie Mangat
Andrea Szekeres
Casa Gallina, An Artisan Inn
Laurie Dunn
Cottonwood
Cottonwood trees grow along the rivers of the Southwest, providing shade and cooling the waters.
Thomas and Deborah Buckley
Linda & Dan Cassidy
Holly & Tom Azzari
Betsy Wessler
Billy & Lynn Knight
Margery Reading
Bob & Linda Attiyeh
Tibby Gold
Scott Archer Jones
Paule Marx
Renze Nesbit
Donna Norquist
Joan Ryan
Julie First
Donna & William Dufresne
Bette Myerson
Linn Bayne
Mya Coursey & Wally Cox
Cindy Daneill
Robert Benjamin
Kathy Claunch
Ellen Wood
Sara Jean Gray
Jean Kenin
Maureen Moore
Connie Ode
Pamela Shepherd
Connie Taylor
Dori Vinella
Christine Westover
Minna White
William McNamee
Anonymous
Linda Harkey
KOKO Coffee/Deli/Carry-Out
Michael Burwell
Eileen Wiard
Liza Crosse
Alan Macrae
Richard Rubin
Willow
River willows grow along the stream banks offering important habitat and protection for birds and other animals.
Margo Chamberlain
Karen Kerschen
Diane Singerman
Kathryn Crawley
William Crawley
Meredith Garcia
Bonnie Korman
Frank Oatman
James Schultz
Mirabai Starr
Robin Reese
Lewis Greiner
Ariana Kramer
Waltraud Ilse Kuerschner
Lyn and Louis Colombo
Allegra Huston
Charlie Kalogeros-Chattan
Dianne Vona
Joan Kandel
Gaia Mika
Anonymous
Maria T. Garcia
Kathleen Fowler
Tammy Georgallides
Indigo Ocean Dutton
Elizabeth Crittenden-Palacios
Elizabeth Karpov
Cindy Brown
Ria Burnett
Christy Holden
Ed Lehner
Francesca Grano
Kathy Goss
Debra Shoemaker
Jane Engel
Kathleen Knoth
Susan McIntosh
Richard Seidman
FRIENDS
New Mexico Arts Organizations
Department of Cultural Affairs
Created in 1978, the Department oversees a broad range of New Mexico's arts and cultural heritage agencies. These include 15 divisions representing a variety of programs and services.
http://www.newmexicoculture.org/index.php
New Mexico Arts
A division of the Department of Cultural Affairs. NMArts' primary function is to provide financial support for arts services and programs to non-profit organizations statewide and to administer the 1% public art program for the state of New Mexico.
Taos Arts & Cultural Organizations
Taos Arts Council
A non-profit organization working to ensure that Taos County has a vibrant, vital and active arts environment.
http://www.taosartscouncil.org
Cultural Energy Independent Radio
Creating Media Voices for Youth, Arts & Activism in Northern New Mexico. Listen to SOMOS writers series, generously recorded by Robin Collier and posted online.
http://www.culturalenergy.org/somos.htm
Harwood Museum of Art, University of New Mexico
The museum collection brings to the public a unique record of Taos's artistic convergence from its beginnings to the present day. It is a cultural center that presents the art of the region while also serving as an important educational asset to northern New Mexico.
Taos Art Museum at the Fechin House
The museum engages and inspires through historic preservation and interpretation of the Fechin House, studio and gardens; through rich, relevant programs based on the collections and exhibitions, and a commitment to building cultural literacy and creative opportunity…
https://www.taosartmuseum.org/
Taos Center for the Arts
TCA, as arts council, public leader, partner and catalyst inspires creative expression throughout this diverse community by providing facilities and programming and education in the visual, performing and media arts.
Taos Onstage
Taos Onstage's Mission is to present quality plays, create open opportunities for community members to develop their talents, and support the community by donating to community organizations.
Taos Information Resources
BeyondTaos Blog
Navigating the Cultural landscape of Taos and northern New Mexico.
TAOS.org
Published by the Town of Taos, this site features hotel information, driving tours, special offers from Taos businesses to visitors, and travel planning information.
Town of Taos
The Town of Taos offers many visitor services, from the Taos Express to Taos Convention Center.
Taos Book Stores
Brodsky Bookshop
Brodsky Bookshop in Taos New Mexico specializes in books on the Southwest United States, New Mexico, and Taos. The store is located at 226 Paseo Del Pueblo Norte.
Op Cit
Op Cit is a delightful Taos book store for all things literary, located in the home of the former Moby Dickens, 124A Bent Street, Taos.
http://johndunnshops.com/taos-shops/op-cit-books/
Taos Publishers
3: A Taos Press
At the confluence of culture and creativity, an independent publisher committed to fostering and honoring the work of writers of all cultures.
Nighthawk Press
An independent publisher serving established and emerging authors in fiction and non-fiction genres, including creative non-fiction, essays, memoirs, and more.
Open Tues-Sat  12pm-4pm  575.758.0081  108 Civic Plaza Drive
Mailing Address: P.O. Box 3225, Taos, NM 87571
THANK YOU TO OUR FUNDERS
SOMOS programs are made possible in part by these organizations: New Mexico Arts, a Division of the Department of Cultural Affairs, and by the National Endowment for the Arts • Taos Community Foundation • The McCune Foundation • The National Endowment For The Arts • The Virginia Wellington Cabot Foundation • Taos County Lodgers Tax • TaosNetLLC for high speed internet service  • LANL (Los Alamos National Labs)  • New Mexico Humanities Council • Frost Foundation • Witter Bynner Foundation • Amazon Literary Partnership • Literary Emergency Fund