the 7th annual
Taos Writers Conference
Sponsored by SOMOS, Taos, NM
Friday July 7, 2023 - Sunday, July 9, 2023 
All registration closes on Thursday, 7/6/23, at 5pm
All workshops (except for the ones designated online via Zoom) are located at SOMOS, 108 Civic Plaza Dr, Taos, NM 87571, unless otherwise specified.
Beginning 6/3/23
$549 all three days
$379 for 3 weekend workshops
$199 for Friday Intensive o
nly plus faculty readings, keynote and lunch roundtable discussions
the 7th annual
TAOS WRITERS CONFERENCE
Friday, July 7 – Sunday, July 9, 2023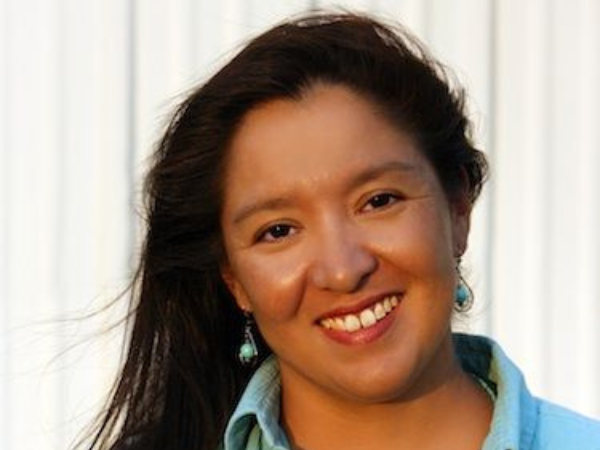 Ramona Emerson, Keynote Speaker & Instructor
5:30PM at the Encore Gallery at the TCA, 133 Paseo del Pueblo Norte, Taos, NM.
ABOUT THE SPEAKER: Ramona Emerson
Ramona Emerson is a Diné writer and filmmaker originally from Tohatchi, New Mexico. She has a bachelor's in Media Arts from the University of New Mexico and an MFA in Creative Writing from the Institute of American Indian Arts. After starting in forensic videography, she embarked upon a career as a photographer, writer, and editor. She is an Emmy nominee, a Sundance Native Lab Fellow, a Time-Warner Storyteller Fellow, a Tribeca All-Access Grantee and a WGBH Producer Fellow. In 2020, Emerson was appointed to the Governor's Council on Film and Media Industries for the State of New Mexico. She currently resides in Albuquerque, New Mexico, where she and her husband, the producer Kelly Byars, run their production company Reel Indian Pictures. Shutter is her first novel.
Early Bird Registration ends 6/2/23. All registration closes on 7/6/23.
PLEASE NOTE OUR CANCELLATION POLICY: 100% refund minus a $35 administrative fee for cancellations dated 6/2/23 or earlier; 50% refund minus a $35 administrative fee for cancellations received between 6/3/23 – 7/1/23 No refunds given for cancellations received after 7/2/23.
Open Tues-Sat  12pm-4pm  575.758.0081  108 Civic Plaza Drive
Mailing Address: P.O. Box 3225, Taos, NM 87571
THANK YOU TO OUR FUNDERS
SOMOS programs are made possible in part by these organizations: New Mexico Arts, a Division of the Department of Cultural Affairs, and by the National Endowment for the Arts • Taos Community Foundation • The McCune Foundation • The National Endowment For The Arts • The Virginia Wellington Cabot Foundation • Taos County Lodgers Tax • TaosNetLLC for high speed internet service  • LANL (Los Alamos National Labs)  • New Mexico Humanities Council • Frost Foundation • Witter Bynner Foundation • Amazon Literary Partnership • Literary Emergency Fund