the 5th annual
Taos Writers Conference
Friday, July 23 to Sunday, July 25, 2021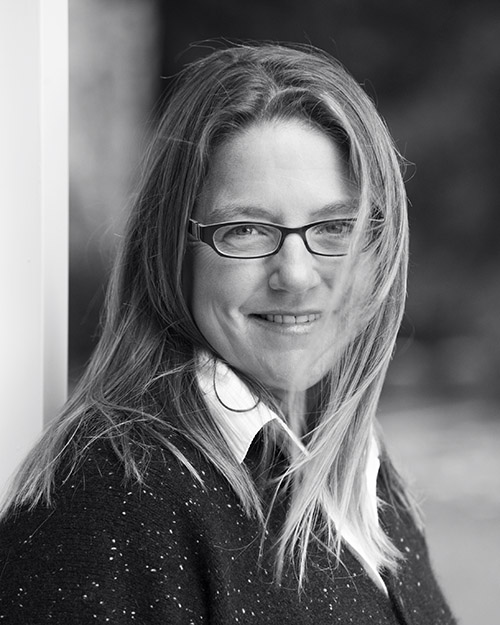 Pam Houston
Keynote Speaker
Pam Houston is the author of Contents May Have Shifted, Cowboys Are My Weakness, Waltzing the Cat, the novel, Sight Hound, and a collection of essays, A Little More About Me and a memoir Deep Creek (2019). Her stories have been selected for volumes of Best American Short Stories, The O. Henry Awards, The 2013 Pushcart Prize, and Best American Short Stories of the Century. She is the winner of the Western States Book Award, the WILLA award for contemporary fiction, The Evil Companions Literary Award and multiple teaching awards. She co-founded the literary nonprofit Writing By Writers, is professor of English at UC Davis, teaches in The Institute of American Indian Art's Low-Rez MFA program, and at writer's conferences around the country and the world.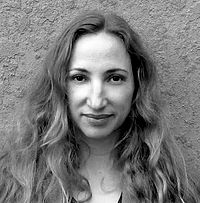 Johanna DeBiase
is the author of Mama & the Hungry Hole (Wordcraft of Oregon, 2015). Her chapbook of poetry, Gestation (Finishing Line Press), is forthcoming. She writes from New Mexico where she is spellbound by the energy vortex of Taos Mountain. Originally from New York, she earned her BA in Literature and Creative Writing from Bard College and her MFA in Creative Writing from Goddard College. Her creative work has appeared in Hayden's Ferry Review, Portland Review, Atticus Review, Queen Mob's Tea House and Prick of the Spindle, among others. Visit www.JohannaDeBiase.com for more information.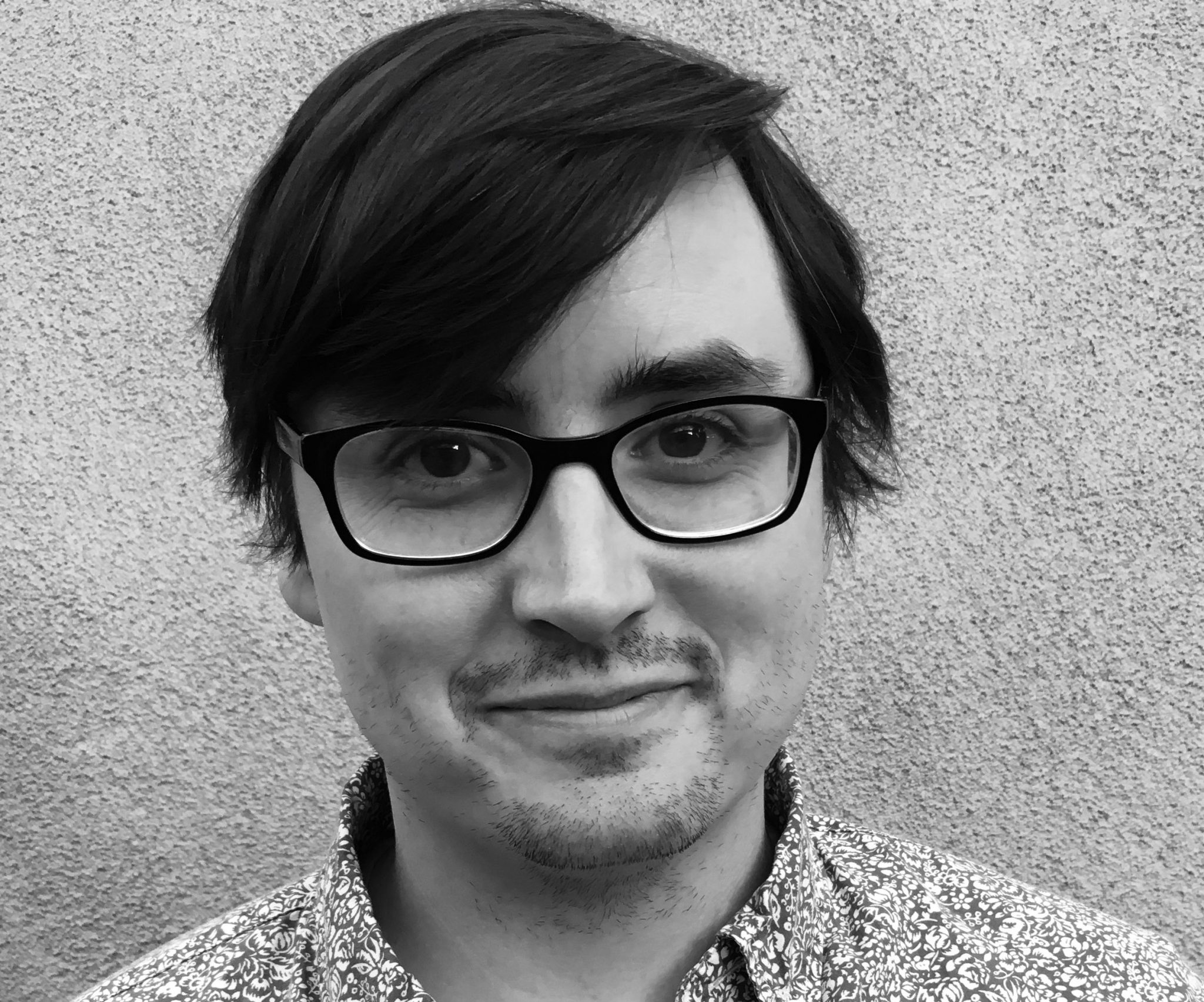 Ned Dougherty
is a playwright, poet and teacher living in northern New Mexico. His play Telemachus Unbound was selected for the NEWvember New Plays Festival in Dublin produced by AboutFACE Ireland (2019). His satire about white wokeness Some Park was named a Semifinalist in B Street Theater's New Comedy Festival (2018). His full length and one act plays have been produced on stages across the Southwest US. As a teacher, he is a two-time Fund For Teachers Fellow and was the 2014 New Mexico Charter School Teacher of the Year. He finished his MFA in Playwriting from Augsburg University in 2019.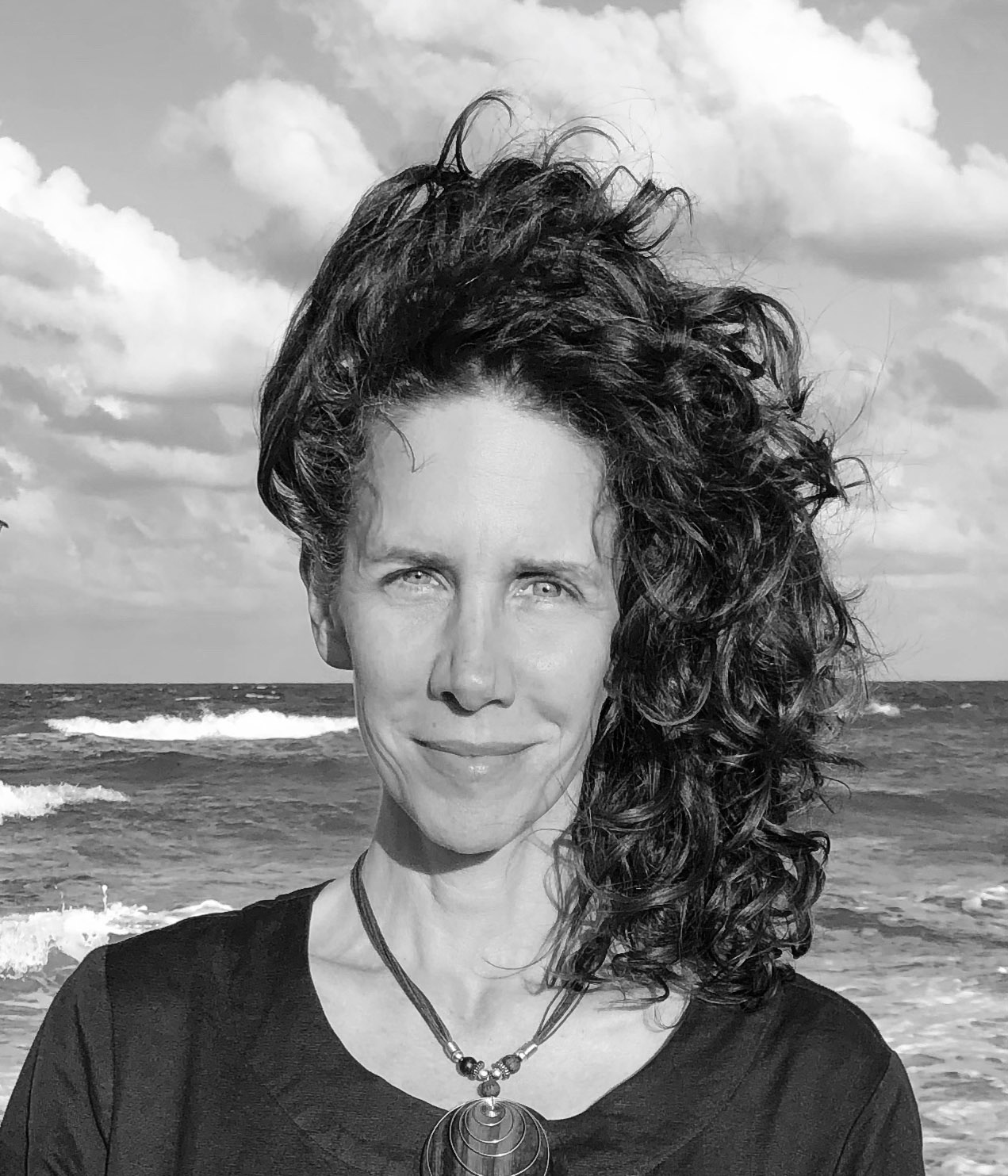 Dawn Davies
is the author of Mothers of Sparta: A Memoir in Pieces (Flatiron Books, 2018), which recently won the Florida Book Award Gold Medal for General Nonfiction and the GLCA New Writers Award for Creative Nonfiction. It was also a 2018 and 2019 Indies Next List book. Her essays and stories have been Pushcart Special Mentions and Best American Essays notables. Her work can be found in McSweeny's Quarterly Concern, The Missouri Review, Poetry Northwest, Arts & Letters, Narrative, Fourth Genre and elsewhere. She lives in weird Florida. You can find out more about her at dawndaviesbooks.com.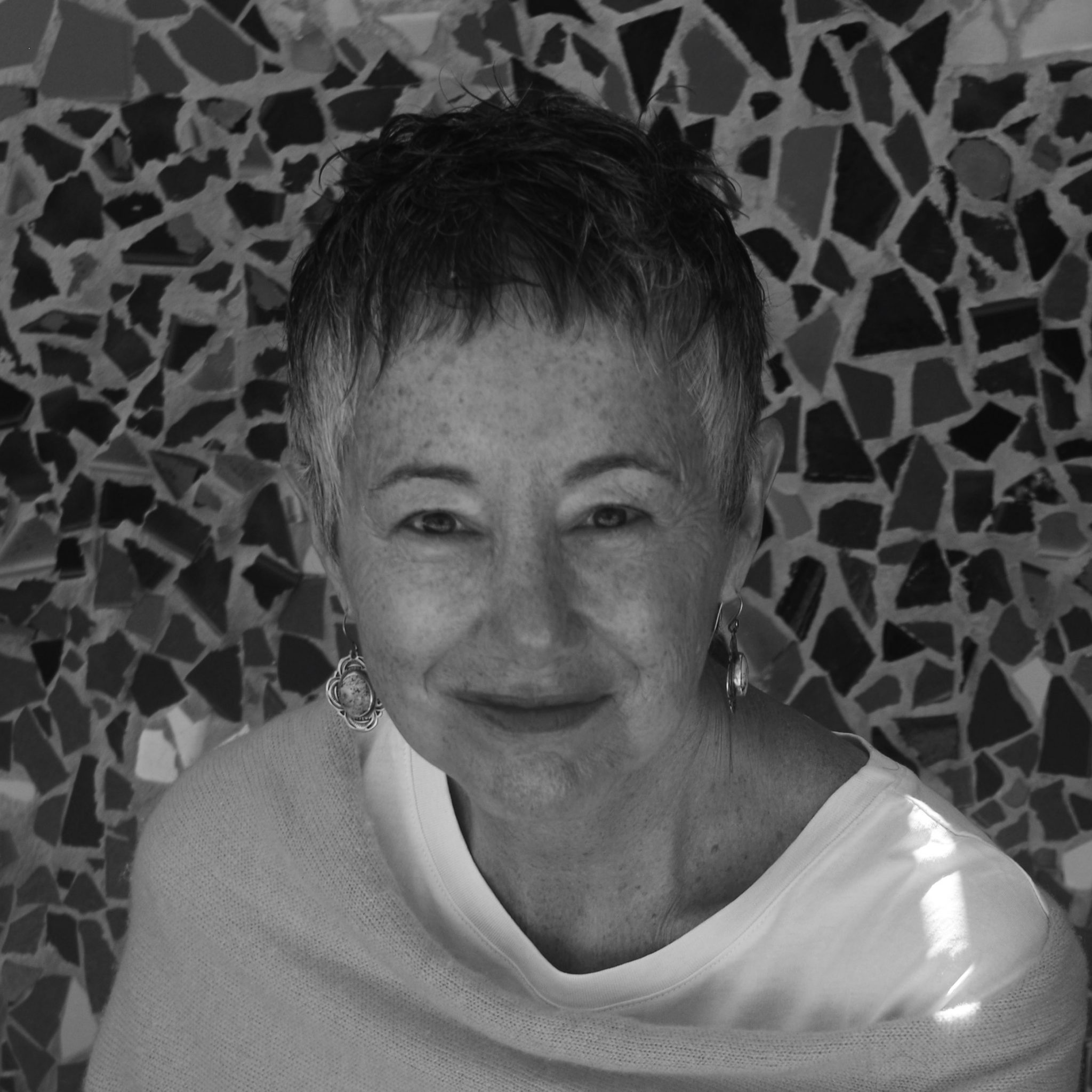 Veronica Golos
is the author of four poetry collections: A Bell Buried Deep (Story Line Press,winner of the Nicholas Roerich Poetry Prize), Vocabulary of Silence (Red Hen Press, winner of the New Mexico Book Award) and Rootwork (3:A Taos Press) and Girl (3:A Taos Press). Golos is the co- editor of the Taos Journal of International Poetry & Art, former poetry editor for the Journal of Feminist Studies in Religion, faculty for the Tupelo Press Writers Conference, and Acquisitions Consultant for 3:A Taos Press. She lives in Taos, New Mexico with her husband, writer, David Pérez.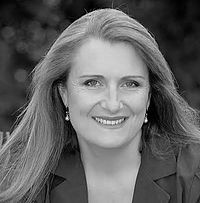 Allegra Huston
is the author of the bestselling Love Child: A Memoir of Family Lost and Found (Simon & Schuster, 2009) and the novel Say My Name (HarperCollins, 2017). As an editor, she has worked with Nobel and Booker Prize-winning authors. She is also the producer and writer of the award-wining short film Good Luck, Mr. Gorski which won the Grand Remi at the Houston Worldfest and was shown in many prestigious festivals including Mill Valley, the Hamptons, Torino, Cartagena, Rhode Island, and L.A. Shorts. Projects in development include the TV series Harem and the features Operation Heartbreak, Tembo, and Cabrón. She has also written journalism for newspapers and magazines including Newsweek, Vogue, People, the Santa Fean, and Condé Nast Traveler in the US as well as in publications in the UK and France.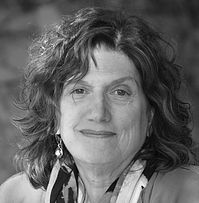 Connie Josefs
is a writer, teacher and writing coach. She has led workshops in fiction and creative non-fiction writing for 25 years, and has taught writing at UNM Albuquerque, Southwest Writers and Santa Monica College, where she was founding editor of the literary journal, E-33: Writings from Emeritus. Her fiction and essays have appeared in The Taos Journal of Poetry and Art, New Millenium Writings, Chokecherries, The Crimson Crane and Whole Life Times. She holds an MFA in fiction from Antioch University Los Angeles and has worked as a writer and story analyst for film and television. She divides her time between California and Northern New Mexico. Visit www.conniejosefs.com for more information.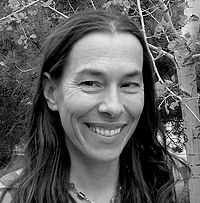 Jenny Kostecki-Shaw
Jenny Sue Kostecki-Shaw is a national award-winning author & illustrator of children's books.
Her picture books include Papa Brings Me the World (May 2020), Same, Same but Different (2012), for which she won the 2013 Ezra Jack Keats New Illustrator Award and the South Asian Book Award, Luna and Me: The True Story of a Girl Who Lived in a Tree to Save a Forest (2015), recipient of the 2016 Green Prize Award, and My Travelin' Eye (2008),. Her books are published with Henry Holt/Christy Ottaviano Books. Jenny draws her richest source of inspiration from her children, nature, and her travels. She lives with her family at their mountain homestead near Taos, New Mexico.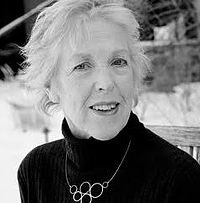 Sallie Bingham
is an American author, playwright, poet, teacher, feminist activist, and philanthropist. She is the eldest daughter of Barry Bingham, Sr., patriarch of the Bingham family of Louisville, Kentucky which dominated the news media of the city and state for most of the 20th Century. Sallie Bingham's first novel was published by Houghton Mifflin in 1961. It was followed by four collections of short stories; her latest, published by Sarabande Books in October 2011, is titled Mending: New and Selected Stories. She has also published six additional novels, three collections of poetry, numerous plays (produced off-Broadway and regionally), and the well-known family memoir, Passion and Prejudice (Knopf, 1989). Her short stories have appeared in The Atlantic Monthly, New Letters, Plainswoman, Plainsong, Greensboro Review, Negative Capability, The Connecticut Review, and Southwest Review, among others.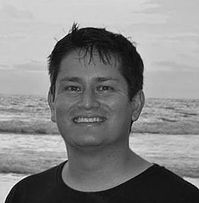 Juan Morales
is the winner of the 2019 International Latino Book Award,  a CantoMundo Fellow, Macondista, and Editor/Publisher of Pilgrimage Press, and Department Chair of English & World Languages at Colorado State University-Pueblo. Morales is the son of an Ecuadorian mother and Puerto Rican father. He is the author of three poetry collections, including Friday and the Year That Followed, The Siren World, and The Handyman's Guide to End Times. His poetry has appeared in CSPAN2, Copper Nickel, Crab Orchard Review, Hayden's Ferry Review, Pleiades, Poetry Daily, and others. Follow him on Twitter @ChairmanJuan.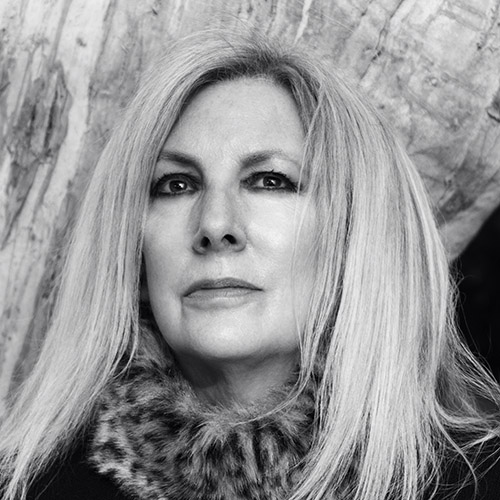 Deanne Stillman
has written acclaimed books of literary nonfiction and her plays have won prizes around the country. Her latest book is Blood Brothers, which received a starred review in Kirkus and was excerpted in Newsweek. Her other books include Desert Reckoning, based on a Rolling Stone piece, winner of the Spur and LA Press Club awards, a Southwest Book of the Year, and recipient of rave reviews in Newsweek and elsewhere; Twentynine Palms, an LA Times bestseller that Hunter Thompson called "A strange and brilliant story by an important American writer," and Mustang, an LA Times "best book of the year," recipient of raves from the Atlantic to the Economist, now in audio with Anjelica Huston, Frances Fisher, Wendie Malick, RIchard Portnow, and John Densmore.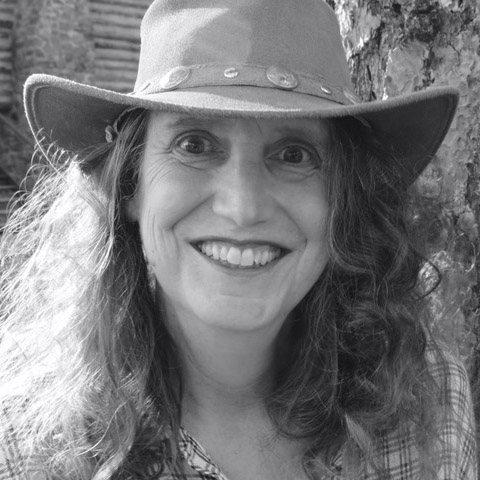 KT Sparks
is a farmer in Virginia's Shenandoah Valley and a staff writer at The Southern Review of Books. Her work has appeared in the Kenyon Review, Pank, and numerous other publications. Her novel, Four Dead Horses, a story of cowboy poetry and the pet mortician who loved it, won Regal House Publishing's 2019 Petrichor Prize and will be released by that press in spring 2021. KT received her MFA from Queens University in Charlotte, where she served as an editor of Qu (a literary magazine). Before that, KT spent 25 years as a speechwriter and policy director for Democrats in the U.S. Senate, left-leaning nonprofits, national political offices, and federal agencies. You can read her work at KTSparks.com.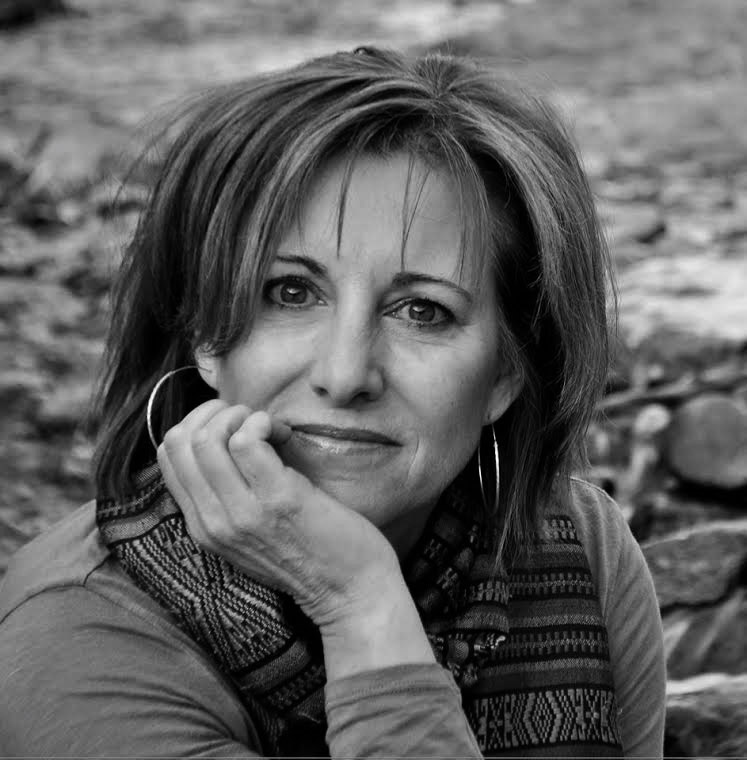 Catherine Strisik
Taos Poet Laureate 2020-2022, is author of three poetry collections:  Insectum Gravitis; The Mistress (New Mexico/AZ Book Award for Poetry 2017); Thousand-Cricket Song; is co-founder/consulting editor of  Taos Journal of International Poetry & Art; has been nominated for a Pushcart Prize and has been awarded grants, residencies, and scholarships from Vermont Studio Center, Lakkos/Crete Artist Residency, Squaw Valley Community of Writers, Truchas Retreat Center; numerous publications include Journal of Feminist Studies in Religion, Drunken Boat, Connotation Press: An Online Artifact, Comstock Review, Poet Lore, Watershed;  for over 37 years has lived and taught poetry workshops in Taos, New Mexico. www.cathystrisik.com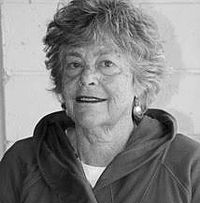 Iris Keltz
Award winning author, Iris Keltz, born and raised in NYC, came of age during the height of the counterculture. Scrapbook of a Taos Hippie (Cinco Puntos Press, 2000) which was named one of the top ten reads of the century by New Mexico Magazine, documents the heroic attempt of urban dropouts to create a utopian society.
 Her second historical memoir, Unexpected Bride in the Promised Land: Journeys in Palestine and Israel (Nighthawk Press, NM, 2017) won a Nautilus Gold Medal, 1st place in the National Federation of Press Women, and was a finalist for the New Mexico-Arizona Book Awards. Keltz might be the only Jew— American or Israeli, to have found sanctuary with the Palestinians during a war that changed the face of the Middle East.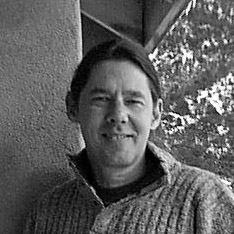 Sean Murphy
was a 2018 National Endowment of the Arts Fellow in Creative Writing and is a fully authorized Zen teacher (Sensei) in the American White Plum Lineage. His One Bird, One Stone: 108 Contemporary Zen Stories (Hampton Roads 2013), won the 2014 International Book Award in the Eastern Religions category. He is the award-winning author of three novels with Bantam Dell Books, receiving the Hemingway Award for a First Novel for his The Hope Valley Hubcap King, the 2009 National Press Women's Communication Award for best novel for The Time of New Weather, and the 2017 William Faulkner Wisdom Award for novel-in-progress for his current project, Wilson's Way. He is the founder of the nonprofit Sage Institute for Creativity & Consciousness, which hosts an innovative meditation leaders training program. He teaches writing and meditation at UNM-Taos. www.murphyzen.com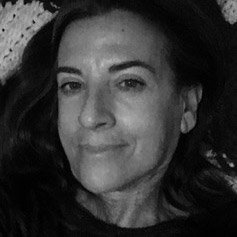 Jean-Marie Saporito
received her MFA from Vermont College of Fine Arts. She's been nominated for a Pushcart Prize, and was awarded the AWP WC&C Scholarship and the UNM Taos Resident Award. Her fiction and creative non-fiction has been published in Blue Mesa Review, River Teeth, Bellevue Literary Review, Ilanot Review and elsewhere. She's taught many creative writing workshops and is available for individual guidance. A critical care nurse, she's completing a novel based on her experiences.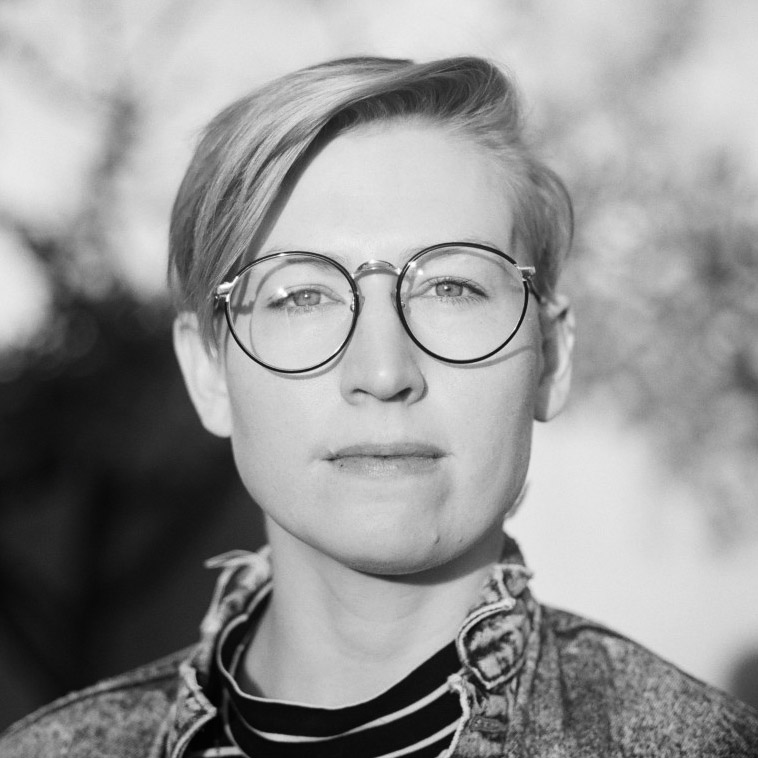 Jenn Shapland
is a writer living in New Mexico. Her nonfiction has been published in O, the Oprah Magazine, Tin House, Outside ​online, and elsewhere. Her essay "Finders, Keepers" won a 2017 Pushcart Prize, and she was awarded the 2019 Rabkin Foundation Award for art journalism. She has a PhD in English from the University of Texas at Austin. Her work has received support from the Georgia O'Keeffe fellowship, residencies at Ucross, Yaddo, the Carson McCullers Center, Vermont Studio Center, the Tin House Writers Workshop, and the Harry Ransom Center graduate internship. Her first book, My Autobiography of Carson McCullers (Tin House Feb 2020) has been listed as a most anticipated book of 2020 by the Chicago Tribune, Forbes, Lit Hub, Buzzfeed, Electric Literature, O, the Oprah Magazine, and elsewhere.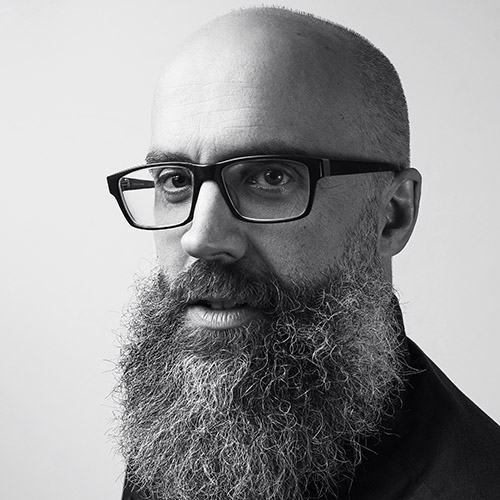 Bob Arellano
is a novelist of seven in-print titles including Havana Lunar, a finalist for the Edgar Allan Poe Award, and the New Mexico noir Curse the Names. A student of Lannan- and Faulkner-award winning novelist Robert Coover, he has taught this one-day workshop at conferences in Santa Fe, San Francisco, Portland, and online. Arellano is the recipient of Rockefeller Foundation and Oregon Book Awards fellowships, as well as graduate and postgraduate scholarships from Brown University. He has taught creative writing at Brown, the Institute of American Indian Arts, University of New Mexico, and Southern Oregon University. His essays on writing have been published by The Village Voice, Mcsweeney's, and Tin House, and his novels are available from Akashic Books, Counterpoint Press, and Blackstone Audio.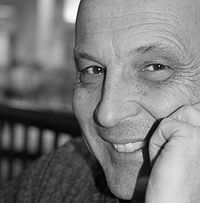 James Navé
received his MFA from Vermont College, has memorized over 500 poems, broadcasts a weekly podcast on WPVMFM titled On the Road with Twice 5 Miles Radio and has taught writing, creativity, performance poetry, and public speaking around the globe, including a 10-day international school residency in Nouakchott, Mauritania. Navé is a founder of Twice 5 Miles Publishing, a boutique Taos/London based press that produces useful books like How to Read for an Audience, How to Edit and Be Edited, and How to Teach a Workshop. 3A: A Taos Press plans to publish his current poetry project titled The Hundred Days in early 2021. www.JamesNave.com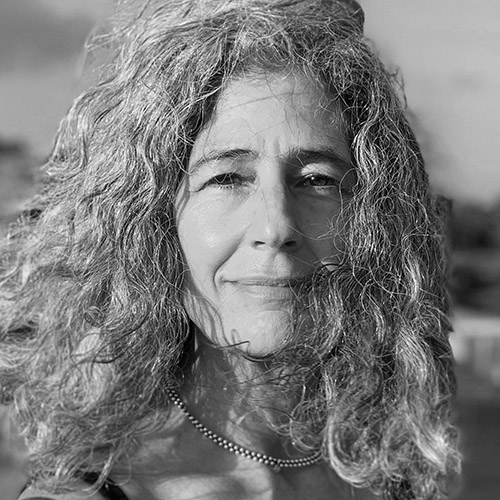 Elizabeth Jacobson
is the Poet Laureate of Santa Fe, New Mexico. Her second book, Not into the Blossoms and Not into the Air, won the New Measure Poetry Prize selected by Marianne Boruch, the 2019 New Mexico/Arizona Book Award for Best NM Book and the 2019 New Mexico/Arizona Book Award for Best NM Poetry Book. She is the founding director of the WingSpan Poetry Project, a not-for-profit which conducts weekly poetry classes in battered family and homeless shelters in New Mexico. WingSpan has received four grants from the Witter Bynner Foundation for Poetry. Her work has appeared widely in publications such as the American Poetry Review, Ghost Fishing: An Eco-Justice Poetry Anthology, Orion Magazine, Ploughshares, Plume, Poem-a-day, Taos Journal of Poetry and Art and Zocalo. Elizabeth is the Reviews Editor for the online literary magazine Terrain.org.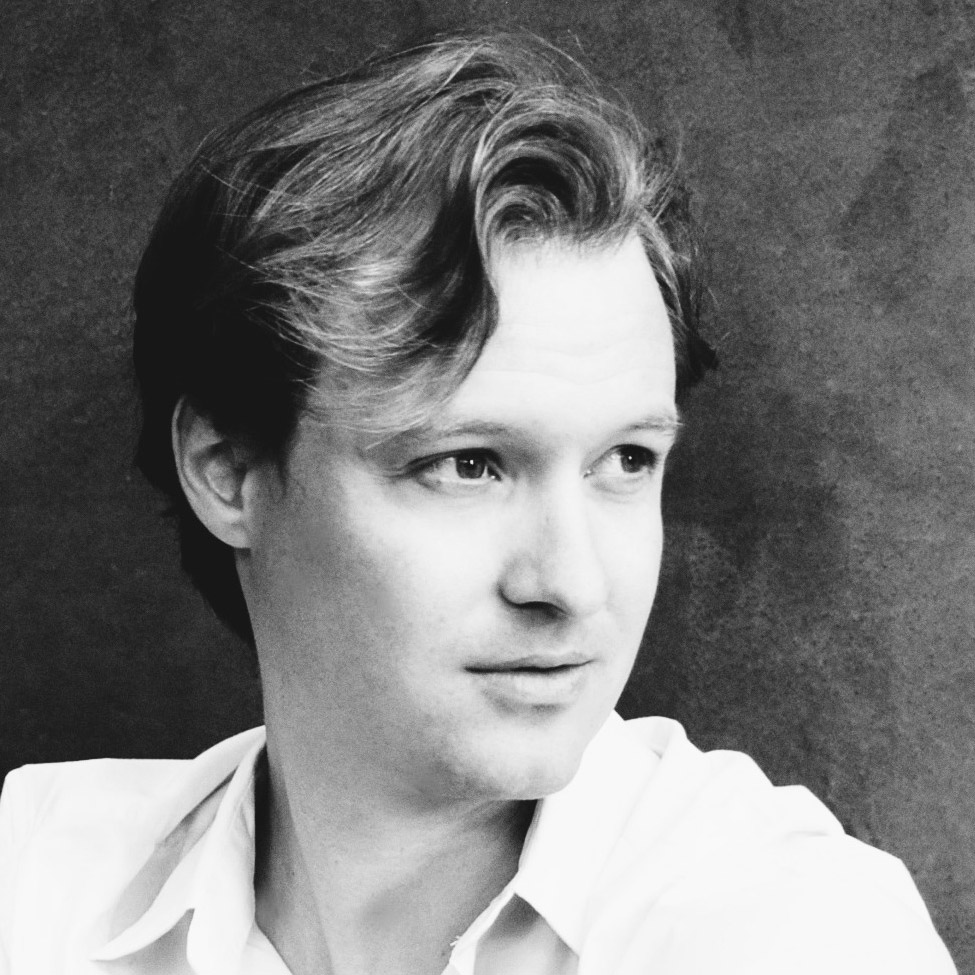 Kieran Fitzgerald
has a BA in English from Harvard University and an MFA in fiction and screenwriting from the Michener Center for Writers. He wrote and directed the feature documentary, The Ballad of Esequiel Hernández, which was nominated for an Emmy in investigative journalism. With Tommy Lee Jones, he wrote The Homesman, starring Jones and Hilary Swank. He also wrote the Oliver Stone film Snowden, starring Joseph Gordon-Levitt and Shailene Woodley, and the 6-part Netflix series Wormwood, directed by Errol Morris. He's currently working on a sci-fi TV show for A24.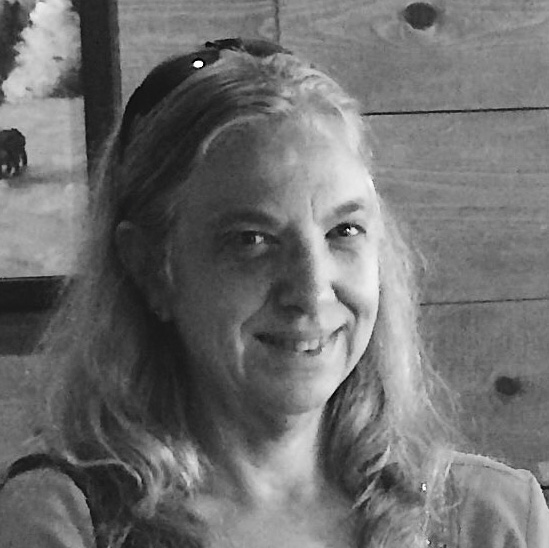 Ellen Brodsky
stumbled on blogging in 2004 as a continuation of her research work for the documentary film, Outfoxed: Rupert Murdoch's War on Journalism. She and her colleagues formed NewsHounds.us, the blog she now owns and manages. The site's motto sums up both its mission and its attitude: "We watch FOX so you don't have to." Ellen Brodsky is the only original blogger remaining but she is now assisted by two other writers and several other pairs of eyes.  NewsHounds is classified as a Google News site. Ellen is also a paid contributor to CrooksAndLiars.com. She has previously written for the Addicting Info and Liberal America blogs. Her work has also appeared on AlterNet.org and BuzzFlash.com. In her so-called spare time, she writes creative non-fiction and fiction. She will put her politics aside for the roundtable and welcome all perspectives and interests.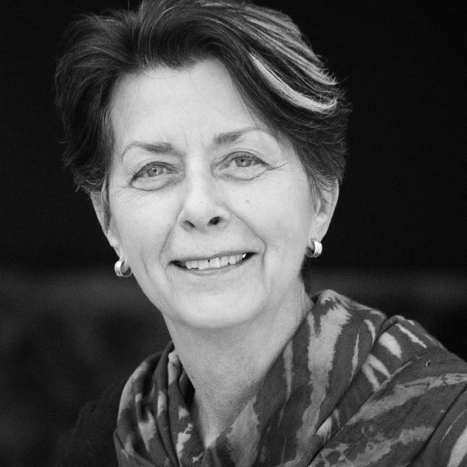 Helen Rynaski
is a copy editor and award-winning writer who is obsessed with good prose. Her nonfiction articles have appeared in numerous newspapers, magazines, and professional journals. She is a former newspaper columnist specializing in child development, learning, and education issues. Her original short plays have been performed in Santa Fe and Taos. Her editing credits include memoirs, novels, professional and educational journals, business publications, and technical manuals. Her website is www.taoseditor.com.
Open Tues-Fri  12pm-4pm  575.758.0081  108 Civic Plaza Drive
Mailing Address: P.O. Box 3225, Taos, NM 87571
THANK YOU TO OUR FUNDERS
SOMOS programs are made possible in part by these organizations: New Mexico Arts • Taos Community Foundation • The McCune Foundation • The National Endowment For The Arts • The Virginia Wellington Cabot Foundation • The Peter And Madeleine Martin Foundation for the Arts • The Santa Fe Community Foundation • Taos County Lodgers Tax • The Richard B. Siegel Foundation • TaosNetLLC for high speed internet service  • LANL (Los Alamos National Labs)  • New Mexico Humanities Council