the 6th annual
Taos Writers Conference
will be held LIVE
and on-line via Zoom 

on Friday, July 29 to Sunday, July 31, 2022

All registration closes on Thursday, 7/28/22, at 5pm
The 6th Annual Taos Writers Conference will offer limited-seating live workshops at SOMOS, 108 Civic Plaza Dr, Taos, NM 87571, as well online options.  If you intend to attend both types of workshops (online and live) remember to bring your laptop or tablet so you can join on Zoom.
Early Bird Discount until 6/15/22
$449 all three days, including faculty readings, keynote and lunch roundtable discussions
$299 for 3 weekend workshops plus the faculty readings, keynote and lunch roundtable discussions
$175 Friday Intensive only plus the faculty readings, keynote and lunch roundtable discussions
Beginning 6/16/22
$499 all three days
$325 for 3 weekend workshops
$199 for Friday Intensive
Keynote reading by Ana Castillo only: $15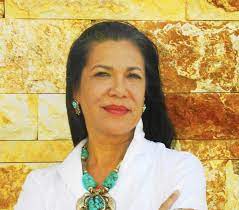 Ana Castillo
Keynote Speaker
Ana Castillo (born June 15, 1953) is a Chicana novelist, poet, short story writer, essayist, editor, playwright, translator and independent scholar. Considered one of the leading voices in Chicana experience, Castillo is known for her experimental style as a Latina novelist. Her works offer pungent and passionate socio-political comment that is based on established oral and literary traditions.
Castillo's interest in race and gender issues can be traced throughout her writing career. Her novel Sapogonia was a 1990 New York Times Notable Book of the Year, and her text So Far from God was a 1993 New York Times Notable Book of the Year. She is the editor of La Tolteca, an arts and literary magazine. Castillo held the first Sor Juana Inés de la Cruz Endowed Chair at DePaul University.
She has attained a number of awards including a 1987 American Book Award from the Before Columbus Foundation for her first novel, The Mixquiahuala Letters, a Carl Sandburg Award, a Mountains and Plains Booksellers Award, a fellowship from the National Endowment for the Arts in fiction and poetry and in 1998 Sor Juana Achievement Award by the Mexican Fine Arts Center Museum in Chicago.
Watch an interview with Ana Castillo, author of My Book of the Dead, Black Dove (a memoir) and many others in both prose and poetry.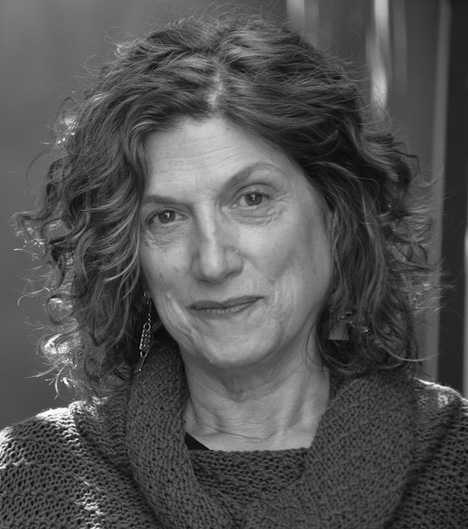 Connie Josefs
Connie Josefs is a writer, teacher and memoir coach. She leads workshops in memoir and fiction writing and has taught at the University of New Mexico in Albuquerque, Santa Fe Community College, Southwest Writers, Book Passage and Santa Monica College, where she was founding editor of the literary journal, E-33: Writings from Emeritus. Her fiction and essays have appeared in The Taos International Journal of Poetry and Art, New Millenium Writings and The Whole Life Times. She holds an MFA in fiction from Antioch University Los Angeles and has worked as a writer and story analyst for film and television. More at
www.conniejosefs.com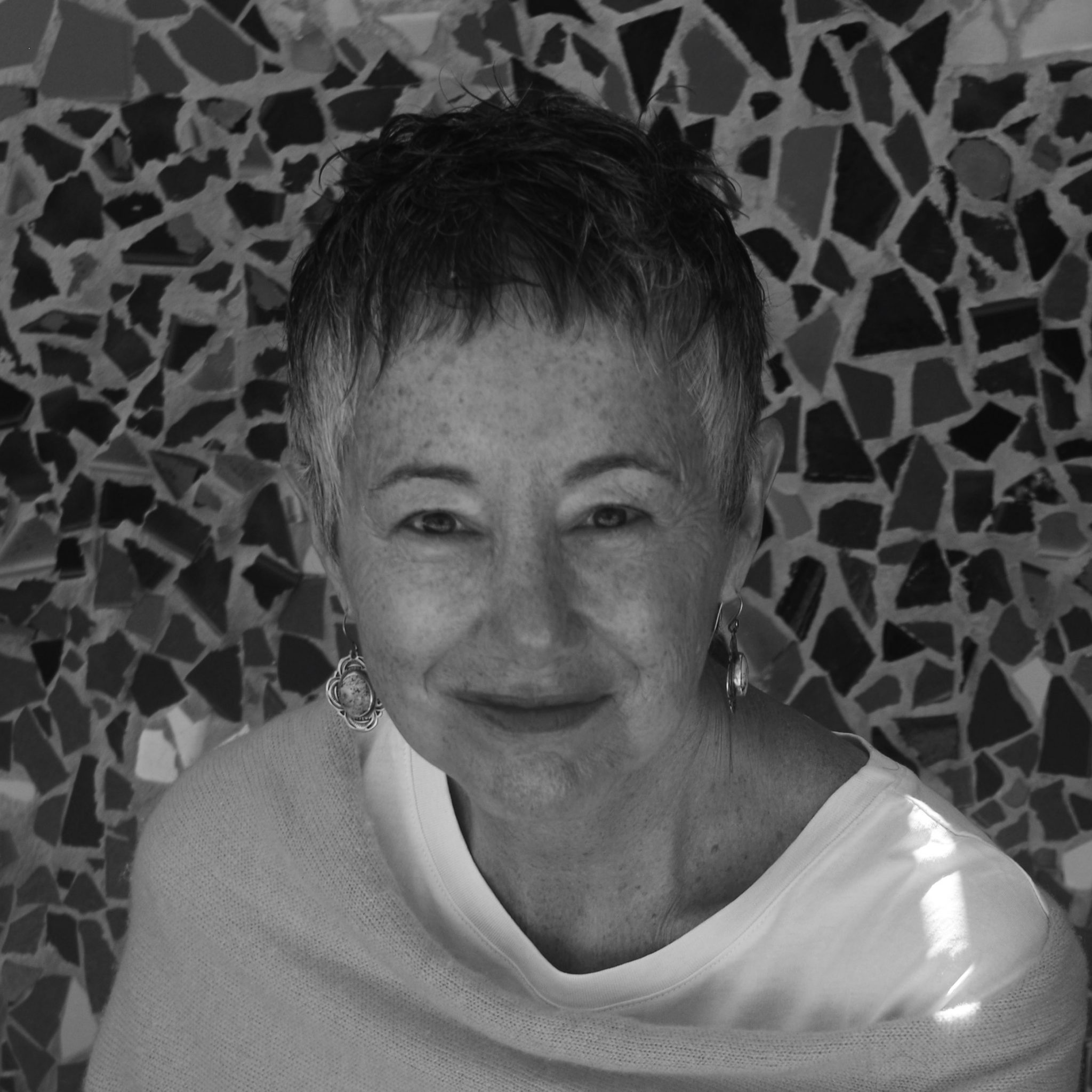 Veronica Golos
is the author of four poetry books:  GIRL, awarded the international  Naji Naaman Honor Prize for Poetry, (Beirut, Lebanon); Rootwork: Lost Writings of John Brown and Mary Day Brown (3: A Taos Press), Vocabulary of Silence (Red Hen Press), winner of the New Mexico Book Award, poems from which are translated into Arabic and Persian, and A Bell Buried Deep (Storyline Press,) winner of the 16th Annual Nicholas Roerich Poetry Prize, adapted for stage and performed at Claremont School of Theology, Claremont, CA.  She was the former editor of the Journal of Feminist Studies in Religion, and presently the editor of the Taos Journal of International Poetry & Art, and on the faculty of Tupelo Press' Writers Conference. She lives in Taos, New Mexico with her husband, David Pérez.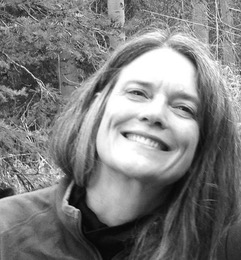 Sawnie Morris
Sawnie Morris' full-length collection, Her, Infinite, won the national 2016 New Issues Poetry Prize and is described by Major Jackson as A polyvocal, strident book of immense intelligence… a ceremony of tantalizing music. Against both psychic and industrial defilement of our mountains and rivers…these poems are sacramental…recovering us back to our spiritual significance. Honors include a Poetry Society of America Bogin Memorial Award, the Ruth Stone Poetry Prize, inclusion in Best American Experimental Poetry, a feature in Poets & Writers Magazine, and a chapbook in The Sound A Raven Makes, winner of a NM Book Award. Sawnie is co-founder of Amigos Bravos, a highly accomplished non-profit advocacy organization for the waters of New Mexico and served as the inaugural Poet Laureate of Taos (2018-2019).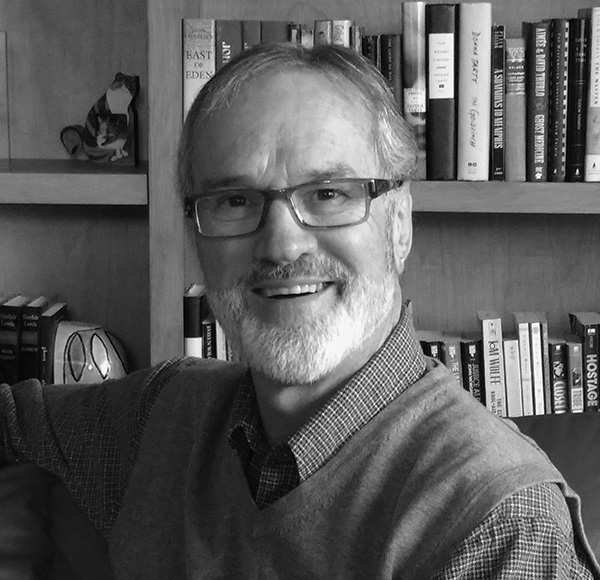 David Meischen
has been honored by a Pushcart Prize for "How to Shoot at Someone Who Outdrew You," a chapter of his memoir, originally published in The Gettysburg Review and available in Pushcart Prize XLII. Anyone's Son, Meischen's debut poetry collection, is new from 3: A Taos Press. Winner of the 2017 Kay Cattarulla Award for Best Short Story from the Texas Institute of Letters, Meischen has fiction, nonfiction, or poetry in The Common, Copper Nickel, The Evansville Review, Salamander, Southern Poetry Review, The Southern Review, Valparaiso Fiction Review, and elsewhere. Co-founder and Managing Editor of Dos Gatos Press, he lives in Albuquerque, NM, with his husband—also his co-publisher and co-editor—Scott Wiggerman.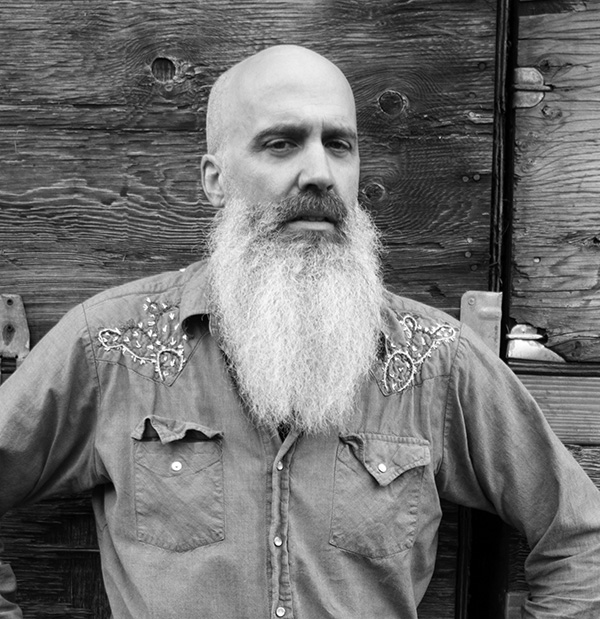 Bob Arellano
Robert Arellano is the author of seven novels including Havana Lunar, a finalist for the Edgar Allan Poe Award, and the New Mexico noir Curse the Names. Bob has been the recipient of Rockefeller Foundation and Oregon Book Awards fellowships, and taught writing on the faculties of Brown University, Institute of American Indian Arts, University of New Mexico, and Southern Oregon University. As an early member of the D. H. Lawrence Society of North America, Bob presented "Sing the Song of Death: Adapting Lawrence's Last Poems for Performance" at the 10th International D. H. Lawrence Conference in Santa Fe. His poem "A Dogleg in Time" was recently selected for the first edition of the New Mexico Poetry Anthology, forthcoming from Museum of New Mexico Press.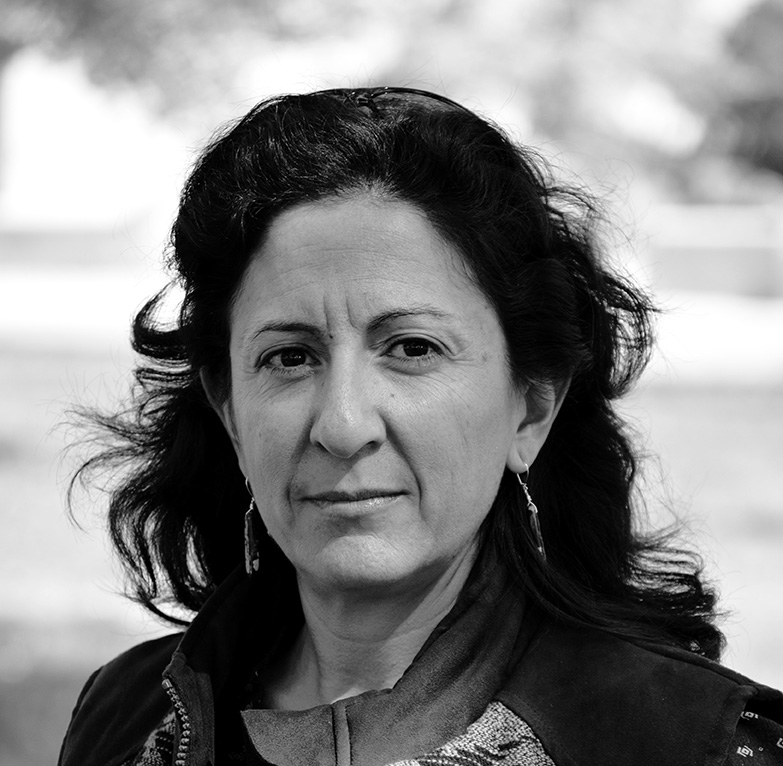 Leeanna Torres
Leeanna T. Torres is a native daughter of the American Southwest, a Nuevomexicana who has worked as an environmental professional throughout the West since 2001. Her essays have appeared in such publications as Blue Mesa Review, Tupelo Quarterly, Eastern Iowa Review, Minding Nature, High Country News, and Ofrenda Magazine. She also has work forthcoming in an anthology about the Gila Wilderness by Torrey House Press (2022). She is most interested in narratives that explore the intersection of culture & place, ecology & the sacred, and that liminal space where writers explore "connections" so often hidden in the ordinary of our daily experiences.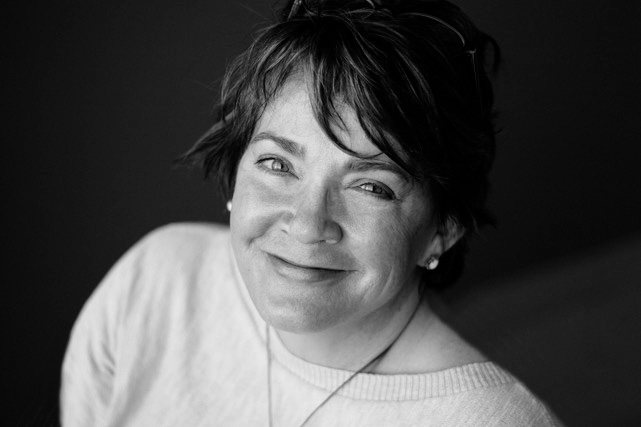 Melanie Sumner
Melanie Sumner is the author of four books of fiction, How to Write a Novel, The Ghost of Milagro Creek (New Mexico Book Awards 2010), The School of Beauty and Charm, and Polite Society, a collection of West African short stories. She is a recipient of numerous awards, including the Whiting Award, a National Endowment for the Arts grant, and the New Mexico Book award. Her recent novel manuscript is set in a fictional town in Alaska.
Melanie's publishing history includes short fiction and creative nonfiction in numerous journals and anthologies including The New Yorker, Harper's Magazine, The New York Times, and Atlanta Magazine. She has appeared on NPR and Georgia Public Radio. Currently she lives in Taos, New Mexico and teaches at Kennesaw State University.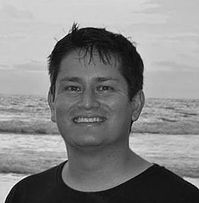 Juan Morales
is the son of an Ecuadorian mother and Puerto Rican father. He is the author of three poetry collections, including The Handyman's Guide to End Times, winner of the 2019 International Latino Book Award. Recent poems have appeared in Crazyhorse, The Laurel Review, Breakbeats Vol. 4 LatiNEXT, Acentos Review, Collateral, terrain.org, Salamander, and Pank, and is forthcoming in Poetry. He is a CantoMundo Fellow, a Macondo Fellow, the editor/publisher of Pilgrimage Press, and professor and department chair of English & World Languages at Colorado State University-Pueblo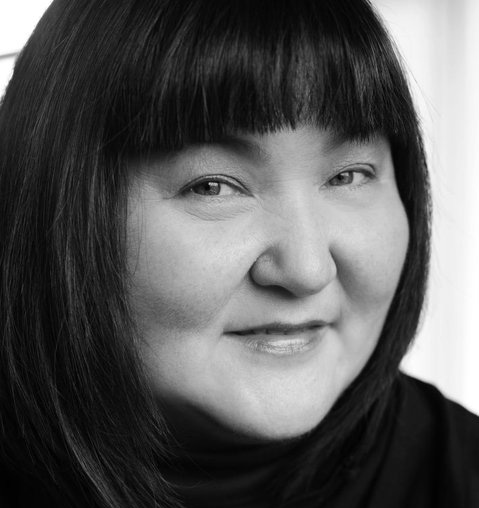 Mary Oishi
Poet Laureate of Albuquerque (2020-2022), is author of Spirit Birds They Told Me (West End Press, 2011), and co-author of Rock Paper Scissors (Swimming With Elephants Publications, 2018), finalist for the New Mexico Arizona Book Award. Her work was published in translation in 12 Poetas: Antologia De Nuevos Poetas Estadounidenses (La Herrata Feliz and MarEsCierto, 2017), a project of the Mexican Ministry of Culture. She curates the Poets in the Libraries series showcasing Albuquerque's public libraries and the poets who live nearby. Oishi is an Asian American who survived and thrived following childhood trauma, being raised by fundamentalist white supremacists with an eighth grade education in rural Pennsylvania. Oishi is also a 26-year public radio personality in Colorado and New Mexico.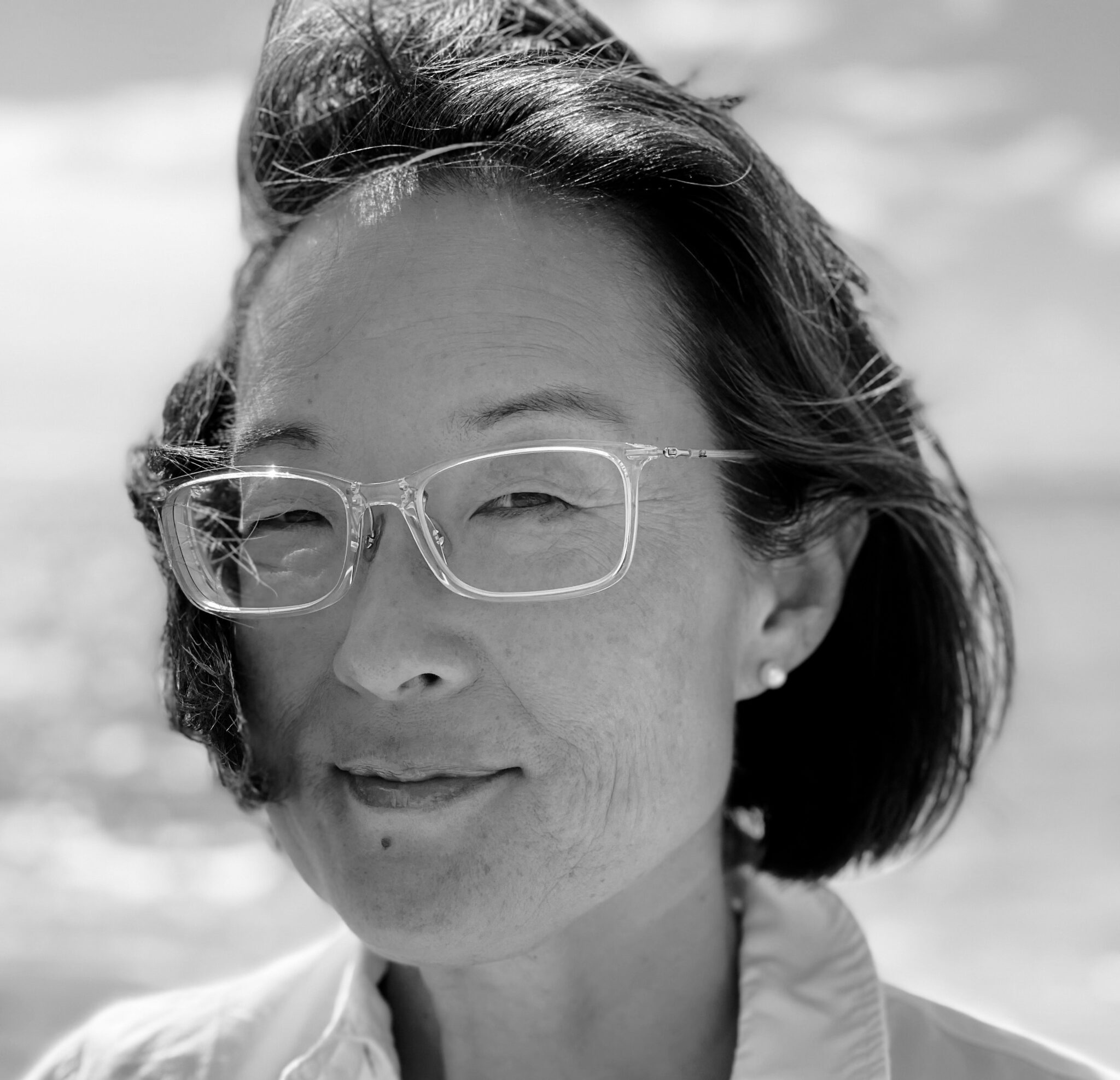 Stephanie Han
authored Swimming in Hong Kong (Willow Springs Books), recipient of the Paterson Fiction Prize, finalist for AWP's Grace Paley Prize for Short Fiction and the Spokane Prize, and shortlisted for the Asian Books Blog Award. The book's stories also won prizes from Nimrod International Literary Journal, The South China Morning Post/RTHK, and Santa Fe Writer's Project. Han received grants and fellowships from PEN, VONA, the Los Angeles Department of Cultural Affairs, and was the inaugural English Literature PhD graduate of City University of Hong Kong. She lives in Hawai'i, home of her family since 1904. She teaches writing workshops at drstephaniehan.com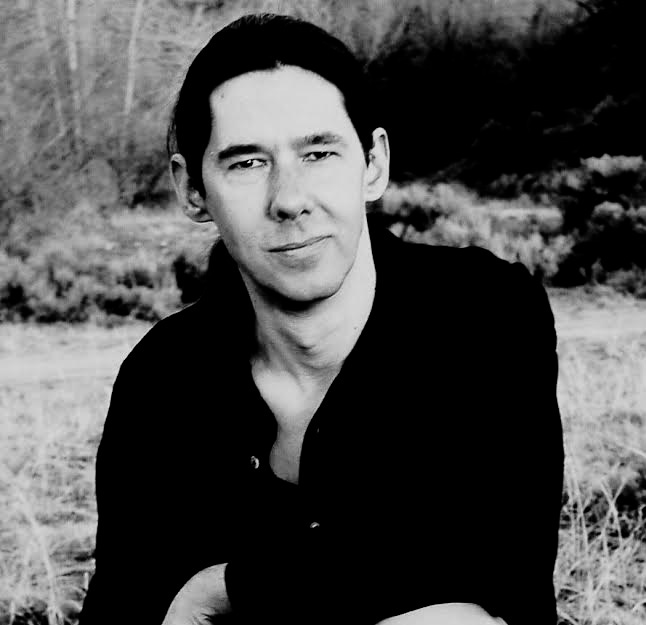 Sean Murphy
Sean has taught creative writing, meditation, and literature for the University of New Mexico-Taos for 20 years, as well as for Southern Methodist University's Taos campus, the Institute of American Indian Arts in Santa Fe, Naropa University in Boulder, and a variety of conferences and organizations, including a number of Masters Classes in the Novel. He leads writing workshops around the country. (See Workshops page for more information). He also co-taught for four years with Natalie Goldberg (author of Writing Down the Bones) in her series of writing and meditation seminars. His yearly Write to the Finish Course, taught with Tania Casselle, has helped dozens of novelists and nonfiction writers finish book-length projects over the last ten years. Sean is the recipient of a 2018 National Endowment of the Arts Fellowship in Creative Writing, and is a fully sanctioned Zen teacher in the American White Plum lineage. He is the author of 3 novels and one book of nonfiction. His debut novel, The Hope Valley Hubcap King, won the Hemingway Award for a First Novel and was an American Booksellers Association BookSense 76 recommended book.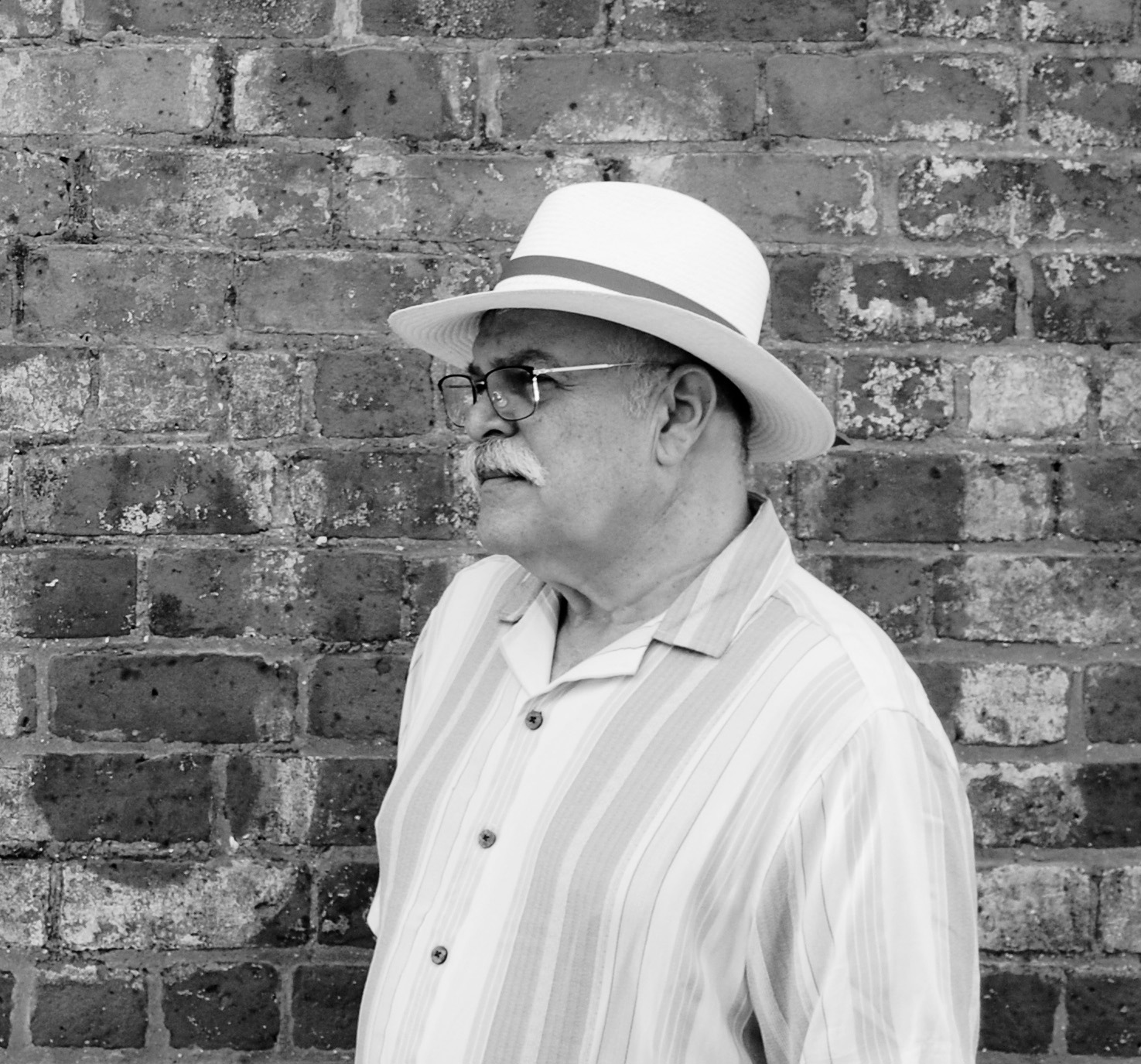 Don Cellini
Don Cellini is a teacher, poet, translator and photographer. He is the author of Approximations / Aproximaciones and Inkblots both collections of bilingual poems published by March Street Press. His book of prose poems, Translate into English, as well as the bilingual collection Candidates for Sainthood and Other Sinners / Aprendices del santo with Fer de la Cruz, as well as his translation El silencio de las horas / The Silence of the Hours, are all published by Mayapple Press. A chapbook, Stone Poems, was recently translated by Carmen Ávila and published in Mexico as Piedra poemas
In addition, he has published books of translations by Mexican poets: Elías Nandino, Roxana Elvridge-Thomas; Sergio Tellez-Pon; Rossy Lima; Jair Cortés; as well as the Venezuelan poets Amanda Reverón and Ricardo Jesús Hernández Mejías
You can see more of his work at www.doncellini.com .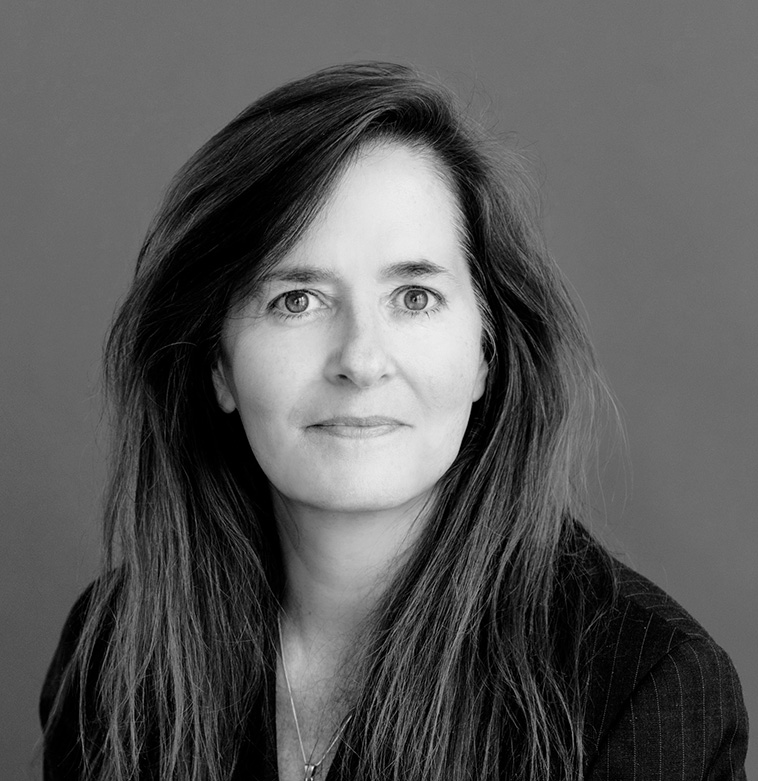 E.J. Levy
E. J. Levy's debut novel, The Cape Doctor (Little Brown, 2021) is a New York Times Book Review Editors' Choice and was named one of Barnes & Noble's "100 Best Books of Summer." Her work has been featured in The Best American Essays, The New York Times, The Washington Post, The Nation and The Paris Review. She is the author of a prize-winning story collection, LOVE, IN THEORY, and her anthology, TASTING LIFE TWICE: Literary Lesbian Fiction by New American Writers, won the Lambda Literary Award. Levy teaches in the MFA Program at Colorado State University.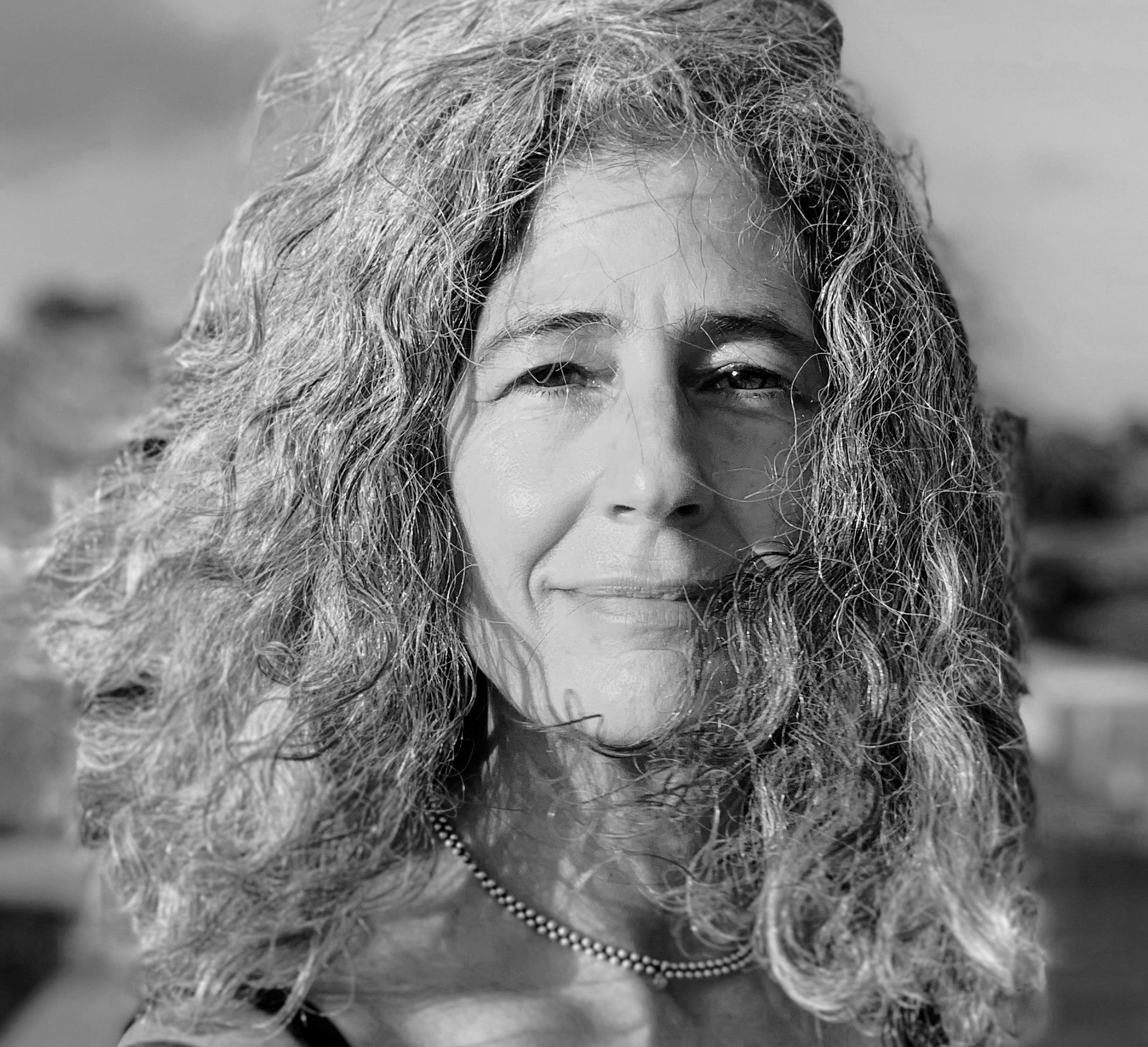 Elizabeth Jacobson
Elizabeth Jacobson was the fifth Poet Laureate of Santa Fe, New Mexico and an Academy of American Poets 2020 Laureate Fellow.  Her most recent book, Not into the Blossoms and Not into the Air, won the New Measure Poetry Prize, selected by Marianne Boruch (Free Verse Editions/Parlor Press, 2019), and the 2019 New Mexico-Arizona Book Award for both New Mexico Poetry and Best New Mexico Book. Her other books include Her Knees Pulled In (Tres Chicas Books, 2012), two chapbooks from Dancing Girl Press, Are the Children Make Believe? (2017) and A Brown Stone(2015), and Everything Feels Recent When You're Far Away, Poetry and Art from Santa Fe Youth During the Pandemic (2021), which she co-edited.  Her work has been supported by grants from the Witter Bynner Foundation for Poetry, New Mexico Arts, and the Academy of American Poets. Elizabeth is the Reviews Editor for the on-line literary journal Terrain.org, and she is co-founding director of Poetry Pollinators, an eco-poetry public art initiative supporting native solitary bees. She curates a community reading series for Santa Fe's Center for Contemporary Arts and teaches poetry workshops regularly in the community. linktr.ee/ElizabethJacobson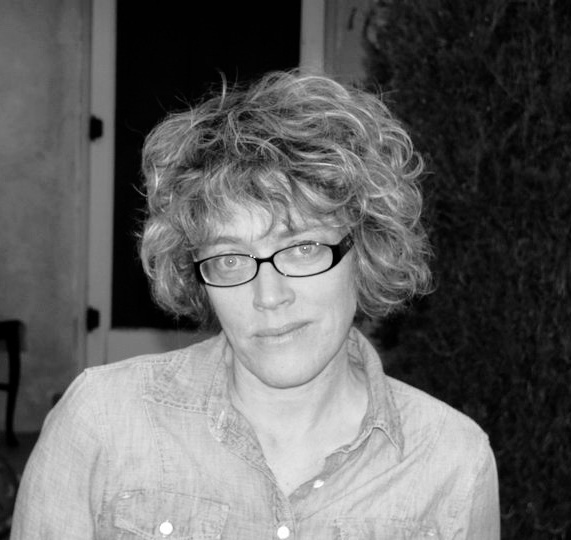 Amy Beeder
Amy Beeder's poetry has appeared in many journals, including Poetry, The Kenyon Review, Ploughshares, AGNI, Blackbird, The Nation,  Virginia Quarterly Review, The Threepenny Review, and The Southern Review. Her fellowships and awards include a "Discovery"/The Nation Award, an NEA Fellowship in Poetry, a Louis Untermeyer Scholership at Bread Loaf, a James Merrill Residency and a Witness Emerging Writer's Award.
A teacher for more than twenty years, Beeder has taught poetry at the University of New Mexico and the Taos Writers conference. She has also worked as a political asylum specialist, a high school teacher in West Africa, a freelance reporter, and a human rights observer in Haiti and Suriname.  She lives in Albuquerque.
Beeder's third book of poetry, And So Was Made & Also Honey, was published by Tupelo Press in 2020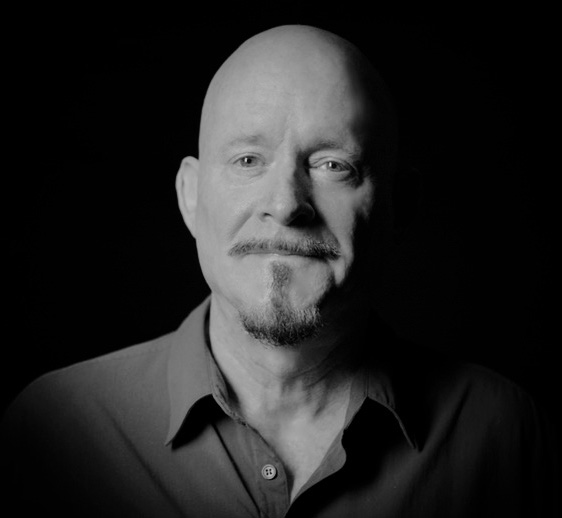 T.J. English
T.J. English is an author of nine non-fiction books and a veteran journalist for nearly forty years. Four of his books have been New York Times best sellers, and four have been nominated for an Edgar Award in the category of Best Fact Crime. His journalism has appeared in numerous national publications, including Esquire, Playboy, Vanity Fair, Newsweek, The New York Times, and The Los Angeles Times. In 2010, he was awarded the New York Press Club Award for Best Crime Reporting. In 2019 he was presented with the Global Impact Award by Lehman College for "outstanding commitment to global community development through advocacy and writing," and in 2021 Lehman College presented English with an Honorary Doctorate of Letters.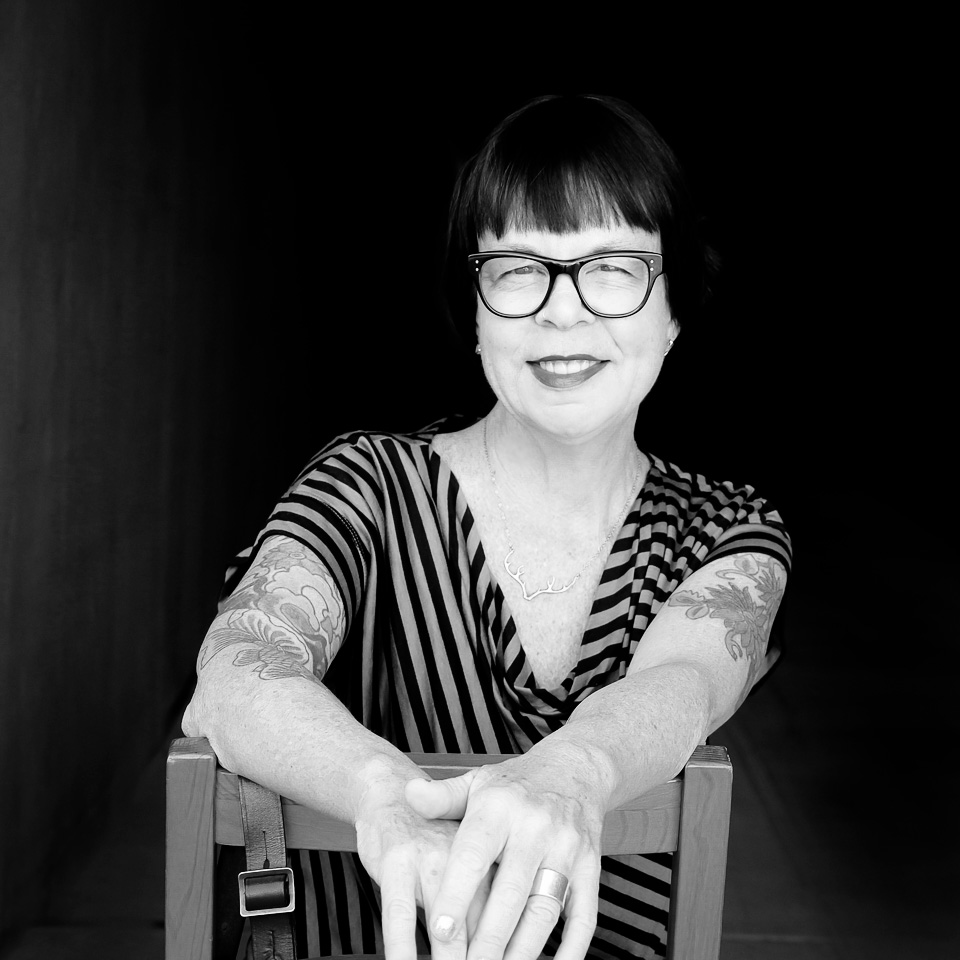 Linda Michel-Cassidy
Linda Michel-Cassidy's writing appears or is upcoming in Rattle, Painted Bride, Catapult, The Tahoma Review, The Rumpus, The Book of Life After Death (Tolsun Books), Flash Flood (UK), and elsewhere. She is a senior reviews editor at Tupelo Quarterly, a poetry reader for Hunger Mountain, a judge for the Northern CA Book Awards, and was a contributing editor at Entropy Magazine. She has two Pushcart nominations (poetry) and two Best of the Net nominations (short stories). Michel-Cassidy holds an MFA from the Bennington Writing Seminars and another, in visual arts, from the California College of the Arts. Michel-Cassidy writes from Arroyo Seco, where she is editing a collection of brief pieces tentatively slated for publication in late 2023.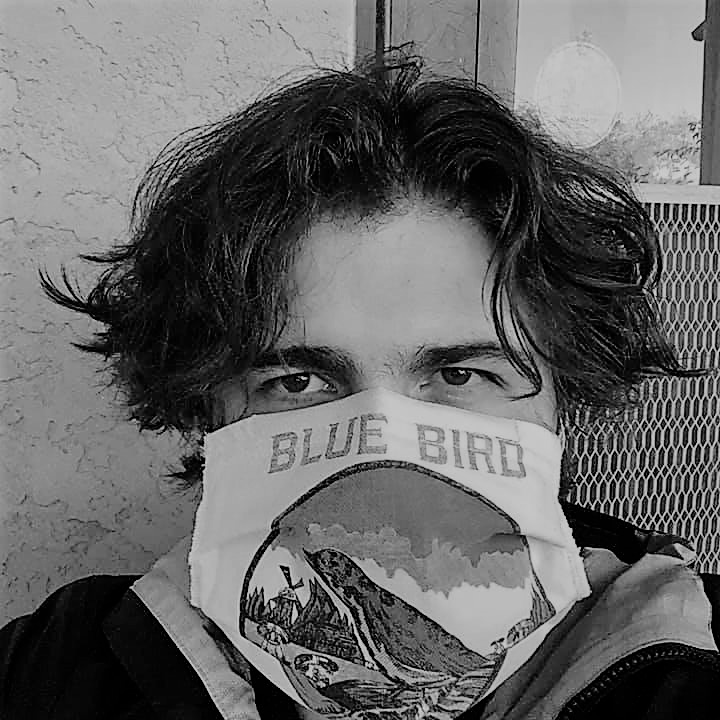 Jesse Maloney
Jesse Tsinajinnie Maloney grew up on the Leeward side of O'ahu. He went to the same High School as Israel Kamakawiwo'ole. His work has appeared in Turtle Island Quarterly, Peach Velvet Lit Mag, About Place, Cutthroat and other places. His debut full length work Health Carefully was released through Cyberwit press 2019.
2020 he co-hosted the late night virtual reading series Midnight Transmission with poet Orlando White.
2021 he was nominated for the Pushcart Prize for his poem 'Eyes of the Leper' featured in Cutthroat Vol. 26.
He's producing a collaborative spoken word/instrumental album featuring poets Pamela Uschuk and William Pitt Root to be released spring 2022.
Jesse Tsinajinnie Maloney teaches at Dine' College and lives with his wife and cats on the Navajo Nation.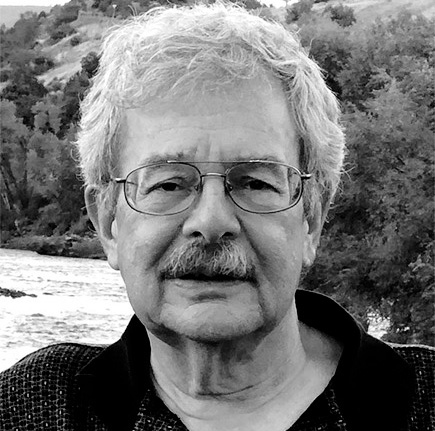 Michael Blevins
Mike Blevins has recently self-published a science fiction novel: Timetuner: Rescue in Palau. The novel focuses on the underwater world and extraterrestrials seeking to reclaim their birthright.
After a long career in journalism, computers, graphic arts, engineering and transportation management, Mike retired to Taos to pursue new endeavors.
TimeTuner has allowed him to utilize his knowledge of boating, scuba diving, and travel while further developing novel writing skills.  By going the route of self-publishing he has also applied his extensive knowledge of photography, graphics, website design, and marketing.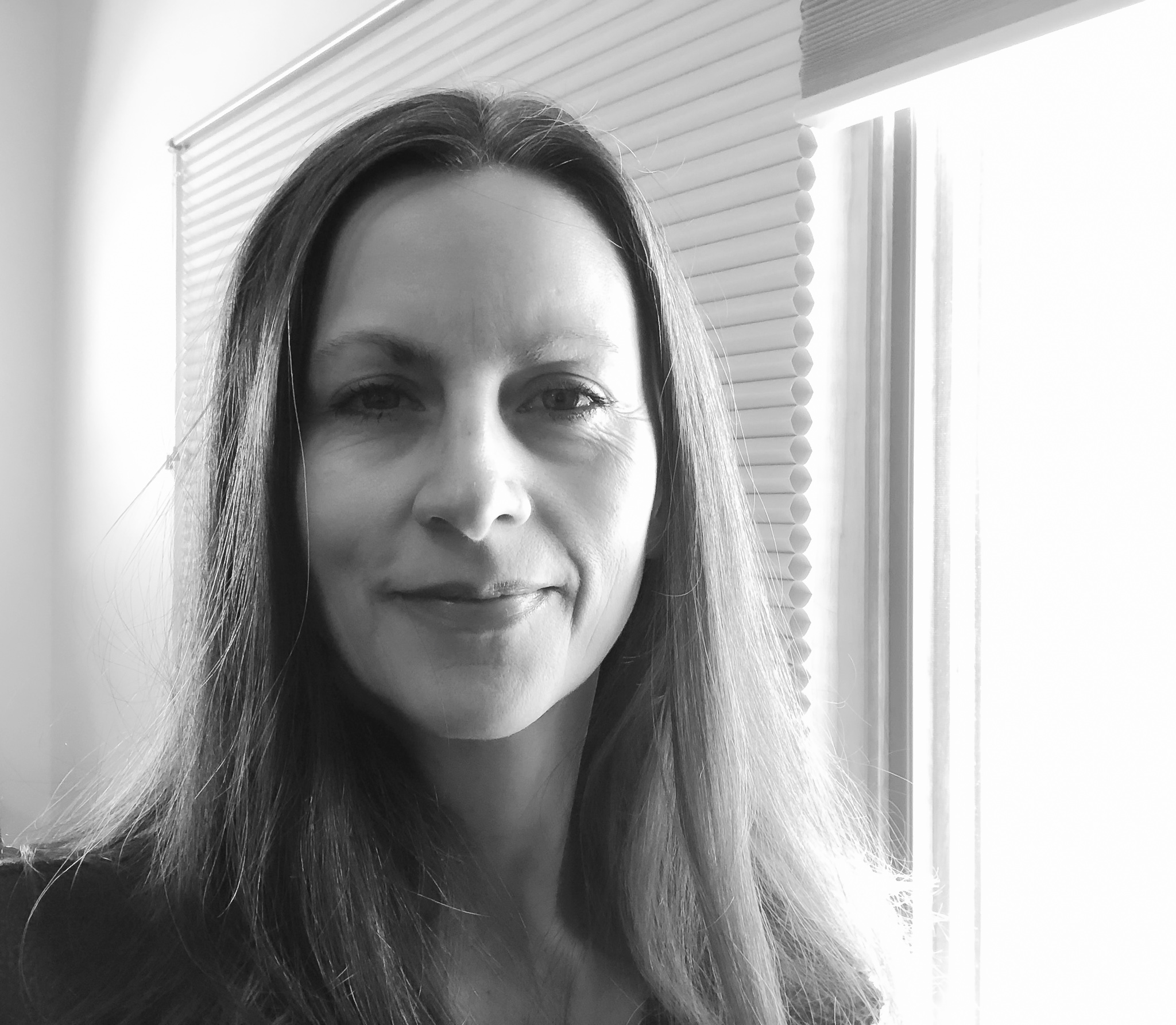 Adrienne Pond
Adrienne Pond is an editor, English teacher, photographer, and writer. She is a big fan of all forms of creative storytelling—fiction and nonfiction. Her love for words and those who wield them makes being an editor a pleasure. Adrienne offers manuscript evaluation, developmental editing, line editing, and copyediting. apond.lostartediting@gmail.com
Early Bird Registration ends 6/15/22. All registration closes on 7/28/22.
PLEASE NOTE OUR CANCELLATION POLICY: 100% refund minus a $35 administrative fee for cancellations dated 6/15/22 or earlier; 50% refund minus a $35 administrative fee for cancellations received between 6/16/22 – 7/25/22 No refunds given for cancellations received after 7/25/22.
Open Tues-Sat  12pm-4pm  575.758.0081  108 Civic Plaza Drive
Mailing Address: P.O. Box 3225, Taos, NM 87571
THANK YOU TO OUR FUNDERS
SOMOS programs are made possible in part by these organizations: New Mexico Arts, a Division of the Department of Cultural Affairs, and by the National Endowment for the Arts • Taos Community Foundation • The McCune Foundation • The National Endowment For The Arts • The Virginia Wellington Cabot Foundation • Taos County Lodgers Tax • TaosNetLLC for high speed internet service  • LANL (Los Alamos National Labs)  • New Mexico Humanities Council • Frost Foundation • Witter Bynner Foundation • Amazon Literary Partnership • Literary Emergency Fund