the 7th annual
Taos Writers Conference
Sponsored by SOMOS, Taos, NM
Friday July 7, 2023 - Sunday, July 9, 2023 
All registration closes on Thursday, 7/6/23, at 5pm
Early Bird Discount until 6/2/23
$499 all three days, including faculty readings, keynote and lunch roundtable discussions
$325 for 3 weekend workshops plus the faculty readings, keynote and lunch roundtable discussions
$175 Friday Intensive only plus the faculty readings, keynote and lunch roundtable discussions
Beginning 6/3/23
$549 all three days
$379 for 3 weekend workshops
$199 for Friday Intensive
only plus faculty readings, keynote and lunch roundtable discussions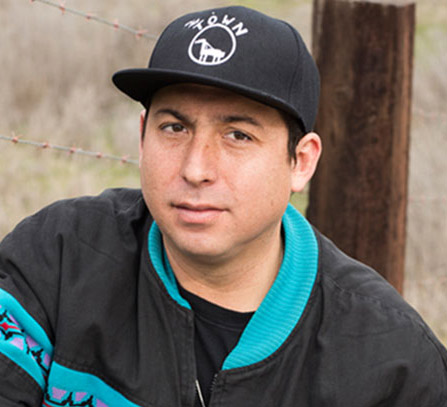 Tommy Orange
Keynote Speaker & Instructor
About

Tommy Orange

Tommy Orange's There There is an exceptional debut novel that grapples with the history of a nation while showcasing a side of America few of us have ever seen. After noticing a lack of stories about urban Native Americans, Orange created a remarkable work that explores those who have inherited a profound spirituality, but who are also plagued by addiction, abuse, and suicide.

There There tells the story of twelve characters who each have private reasons for travelling to the Big Oakland Powwow, and who come together after a brutal act of violence. Pam Houston praised the book, saying "This is Tommy Orange. Remember his name. His book's gonna blow the roof off."

Houston's prediction proved to be correct: Orange's There There is a national bestseller that won the PEN/Hemingway Award, the National Book Critics Circle John Leonard Prize, the Center for Fiction First Novel Prize, and the American Book Award. It was also shortlisted for the Andrew Carnegie Medal for Excellence in Fiction, the Dayton Literary Peace Prize, and was a Pulitzer Prize finalist. It appeared on countless "Best Books of the Year" lists, including The New York Times, The Washington Post, NPR, Time, O: The Oprah Magazine, GQ, Entertainment Weekly, and Buzzfeed. 

A brilliant new writer at the start of a major career, Orange talks about his craft, the writing process, and Native American history and culture, often with meticulously researched visual presentations. In his 2017 opinion piece in the Los Angeles Times, "Thanksgiving is a tradition. It's also a lie," he confronted the violent past of the American holiday, asking readers to challenge their traditions.

Tommy Orange is a 2014 MacDowell Fellow and a 2016 Writing by Writers Fellow, as well as a recent graduate from the MFA program at the Institute of American Indian Arts. He is an enrolled member of the Cheyenne and Arapaho Tribes of Oklahoma, and was born and raised in Oakland, California.
SOMOS Book club discussion of There, There on Wednesday, 6/28/23, via Zoom at 5:30pm.
Open Tues-Sat  12pm-4pm  575.758.0081  108 Civic Plaza Drive
Mailing Address: P.O. Box 3225, Taos, NM 87571
THANK YOU TO OUR FUNDERS
SOMOS programs are made possible in part by these organizations: New Mexico Arts, a Division of the Department of Cultural Affairs, and by the National Endowment for the Arts • Taos Community Foundation • The McCune Foundation • The National Endowment For The Arts • The Virginia Wellington Cabot Foundation • Taos County Lodgers Tax • TaosNetLLC for high speed internet service  • LANL (Los Alamos National Labs)  • New Mexico Humanities Council • Frost Foundation • Witter Bynner Foundation • Amazon Literary Partnership • Literary Emergency Fund