the literary heart of Taos,
the Society of the Muse of the Southwest.
We are a place for the written and spoken word
We are SOMOS . . . and you are welcome here.
Countdown to the Storytelling Festival!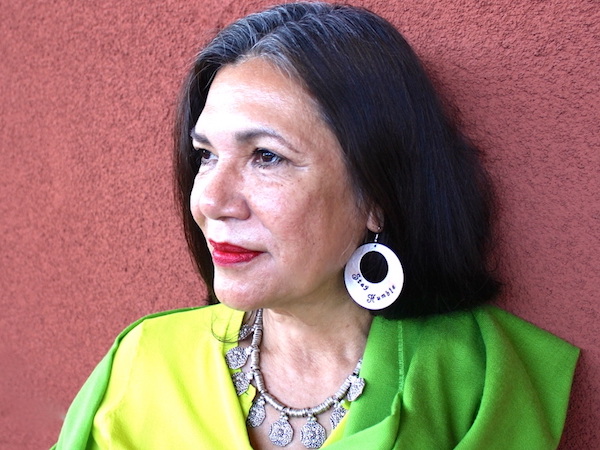 Keynote Speaker, 6th Annual Taos Writer's Conference
Friday, 7/29/22 at 7pm MT
Ana Castillo (born June 15, 1953) is a Chicana novelist, poet, short story writer, essayist, editor, playwright, translator and independent scholar. Considered one of the leading voices in Chicana experience, Castillo is known for her experimental style as a Latina novelist. Her works offer pungent and passionate socio-political comment that is based on established oral and literary traditions.
Castillo's interest in race and gender issues can be traced throughout her writing career. Her novel Sapogonia was a 1990 New York Times Notable Book of the Year, and her text So Far from God was a 1993 New York Times Notable Book of the Year. She is the editor of La Tolteca, an arts and literary magazine. Castillo held the first Sor Juana Inés de la Cruz Endowed Chair at DePaul University.
She has attained a number of awards including a 1987 American Book Award from the Before Columbus Foundation for her first novel, The Mixquiahuala Letters, a Carl Sandburg Award, a Mountains and Plains Booksellers Award, a fellowship from the National Endowment for the Arts in fiction and poetry and in 1998 Sor Juana Achievement Award by the Mexican Fine Arts Center Museum in Chicago.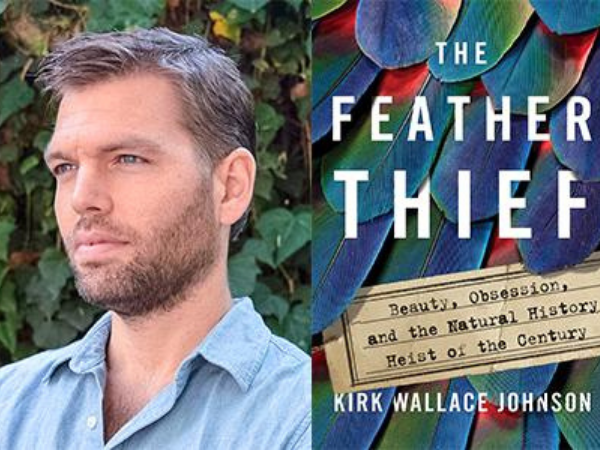 Dates TBD for Spring, 2022
Friday night reading
Saturday 9am-noon workshop
Kirk Wallace Johnson is a screenwriter and author.  He is the creator of Drug Spies, a scripted series about pharmaceutical espionage, and his books include The Feather Thief: Beauty, Obsession, and the Natural History Heist of the Century, To Be a Friend is Fatal: the Fight to Save the Iraqis America Left Behind, and The Fishermen and the Dragon: Two Dreams at War Off the Texas Coast (forthcoming from Viking Press).  He is also the founder of the List Project to Resettle Iraqi Allies.
His writing has appeared in the New Yorker, the New York Times, the Washington Post, the Los Angeles Times, the Washington Post Magazine, the Wall Street Journal, and Foreign Policy, among others.
Prior to founding the List Project, Johnson served in Iraq with the U.S. Agency for International Development in Baghdad and then Fallujah as the Agency's first coordinator for reconstruction in the war-torn city.
He is a a senior fellow at the USC Annenberg Center on Communication Leadership and Policy, and the recipient of fellowships from the American Academy in Berlin, Yaddo, MacDowell, and the Wurlitzer Foundation.  Prior to his work in Iraq, he conducted research on political Islamism as a Fulbright Scholar in Egypt.  He received his BA from the University of Chicago in 2002.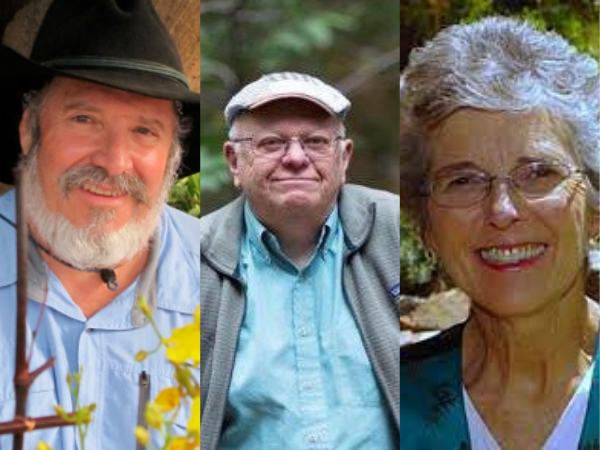 Saturday, 10/9/21

The 2021 Taos Storytelling Festival will be held on Saturday, 10/9/21, featuring three events: a two hour workshop on "The Art of Storytelling" by Cisco Guevara; a free community StorySwap  facilitated by Storytellers of New Mexico member and teller, Sarah Malone; and a Grand StorySLAM at 7PM with ten selected tellers competing for cash prizes of $500(1st); $250(2nd) and $100(3rd).  Submitted prerecorded and memorized stories of five minutes or less on the theme of "Transformations" can be submitted to somos@somostaos.org by the deadline of 9/24/21.
Judges for the SLAM are Cisco Guevara, David McDonnell and Sarah Malone:
Cisco Guevara is a local storytelling legend and owner of Los Rios River Runners and multigenerational New Mexican and has participated in the Taos Storytelling Festival since its inception. He draws his outrageously true stories from his Hispanic and Indian heritage, and from his dynamic experience as a river guide over the last quarter century.
David McDonnell is a critically acclaimed author and story teller ("seanchaí" in the words of the Irish) with a passion for Irish and Irish-American history. His passion and story-telling skills have enchanted and educated both readers and listeners in both America and Ireland.
Sarah Malone is a bilingual storyteller who has woven tales for children and adults for over 30 years. Through storytelling, Sarah breathes life into words – drawing the listener into another realm through the powerful relationship between storyteller and listener. She is a published author, recording artist, a founding member of Storytellers of New Mexico and its current treasurer.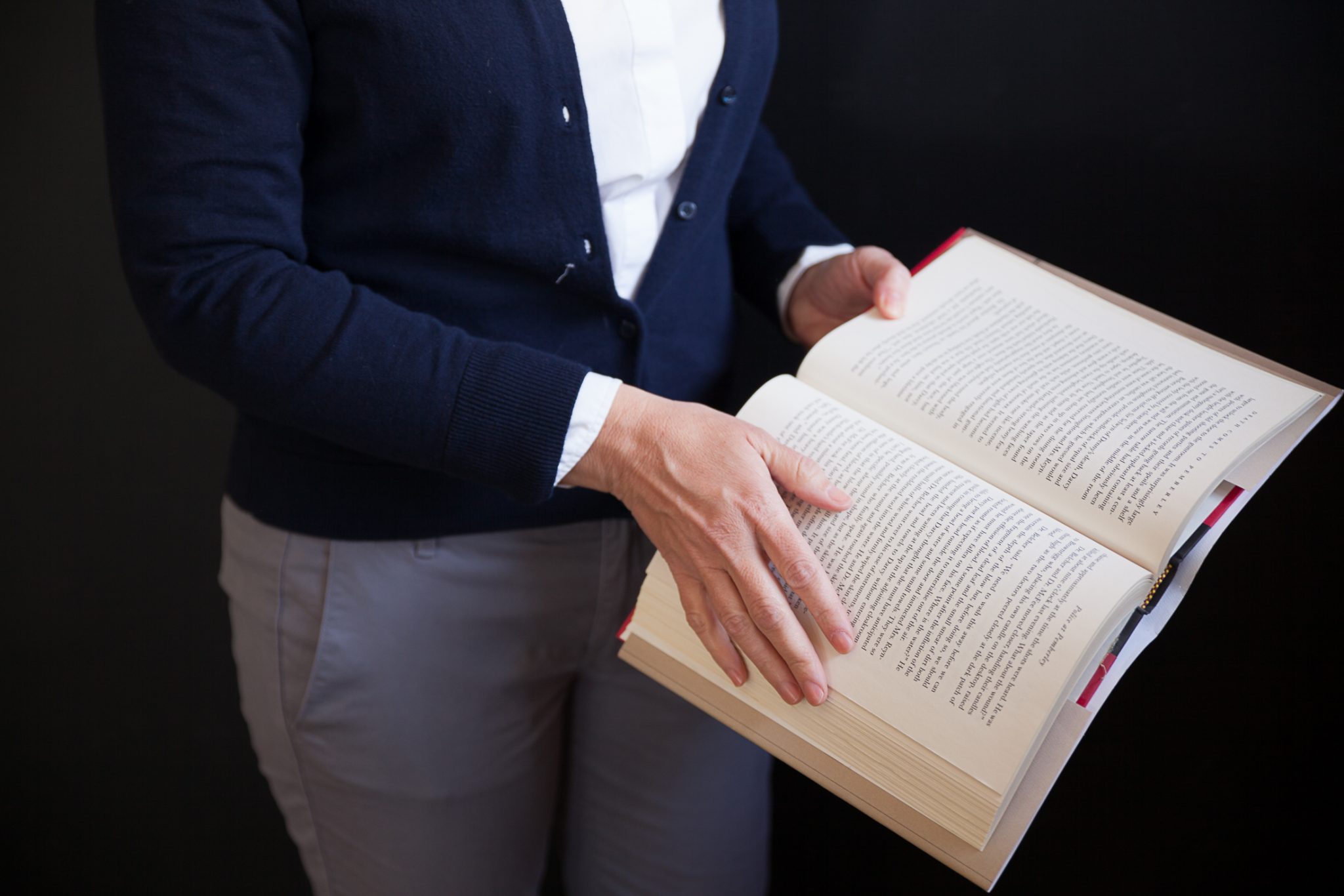 Open Tues-Sat  12pm-4pm  575.758.0081  108 Civic Plaza Drive
Mailing Address: P.O. Box 3225, Taos, NM 87571
THANK YOU TO OUR FUNDERS
SOMOS programs are made possible in part by these organizations: New Mexico Arts • Taos Community Foundation • The McCune Foundation • The National Endowment For The Arts • The Virginia Wellington Cabot Foundation • The Peter And Madeleine Martin Foundation for the Arts • The Santa Fe Community Foundation • Taos County Lodgers Tax • The Richard B. Siegel Foundation • TaosNetLLC for high speed internet service  • LANL (Los Alamos National Labs)  • New Mexico Humanities Council