the literary heart of Taos,
the Society of the Muse of the Southwest.
We are a place for the written and spoken word
We are SOMOS . . . and you are welcome here.
March 17, 2020
To all friends of SOMOS:
For everyone's safety and health concerns we are closing SOMOS and the bookshop until at least 4/7/20.  SOMOS remains committed to supporting the written and spoken word and wish to offer online services to our community of readers and writers. We remain open for business in the following ways:
1) Take-out book orders: If you have titles, genres, and/or authors that you specifically want to purchase please call us at 575-758-0081 to place a book order during the hours of 10-2 PM.  We will search for them and call you back with our results.  You can purchase them over the phone via credit card. We will arrange a pickup time outside SOMOS' back door/parking lot for delivery. We can also consider them as book requests and will notify you if we find them in our overstock section or donations.
2) If you come to the back door of SOMOS and ring the bell we can provide the same service from 10-2 PM as you wait for us to search your book(s).  Cash, check or credit card can be used for these purchases.
3) Donations of children's and young adult books only will be gratefully received (so that we can donate to families with school-age children).
4) We are converting existing classes & workshops to online Zoom meetings – including Poetry Month readings.  We will send out a link to the Zoom meetings as they are scheduled. 
5) The SOMOS website now offers the opportunity to purchase Bookshop gift certificates – to be used for online orders and/or when the Bookshop reopens. 
6) SOMOS will be initiating an online "Book of the Month" club on April 1st with a Zoom meeting at the end of the month for an online book discussion.  
Other emerging ideas include:
1) a writing contest for online submissions in three categories:  Fiction, Creative Nonfiction & Poetry with separate judges selecting the "Best Of" in each category for April submissions with a profile of each winner, their poem or excerpt, and a gift certificate to the Bookshop mailed to the recipient. 
2) Sending out writing prompts on a regular basis; perhaps designating specific times during the day/evening so that many of us at home know that we are writing with fellow writers.  
3) The same could work for readers, too. 
4) The sharing of inspirational poems, essays on our website/weeklies to lift our spirits. 
5) For those of you that aren't in a writing group we're working on starting an online writing group where people can send their writing for peer feedback.
6) Forwarding book recommendations from authors, members & subscribers
7) SOMOS is researching podcasts, webinars and live streaming to continue engagement with the literary community in Taos and beyond 
Any of you who are interested in offering an online writing class/workshop please contact me at somos@somostaos.org  This could be an opportune time! 
On behalf of SOMOS we wish all of you continued safety and good health.  It's time for those books on the "to be read pile" and "I'll write that someday" projects to commence!
Countdown to the 2020 Taos Writers Conference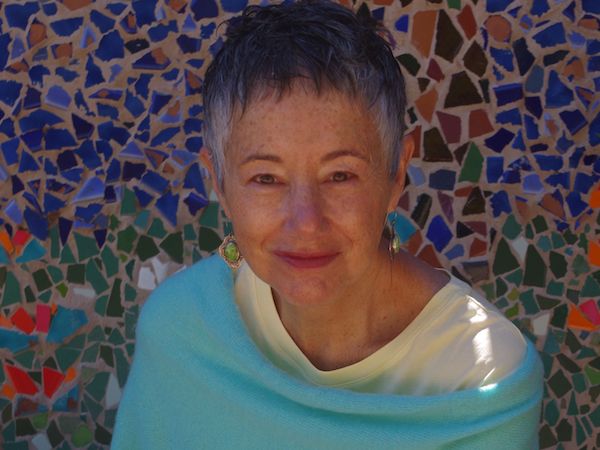 In celebration of National Poetry Month, held every year in April, the Society of the Muse of the Southwest (SOMOS) is bringing poetry to Taos starting April 1.  Learn More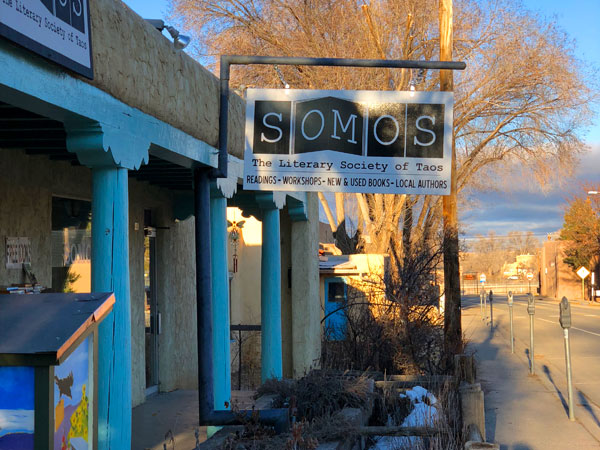 SOMOS's place for words in Taos is located at 108 Civic Plaza Drive, within the emerging Civic Plaza Cultural Corridor. Although we moved into this place in May 2016, it wasn't until early 2019 that this place became 100% SOMOS's place. Read the story!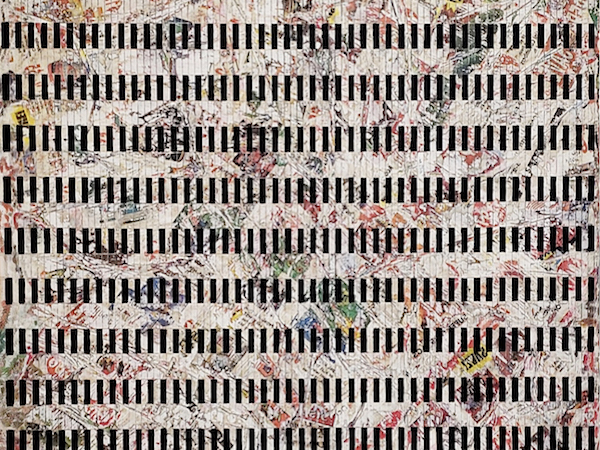 "Poetry & Art in Public Places" is a collaboration of SOMOS and the Taos Arts Council. Originally intended to be displayed in coffee shops, Town facilities and galleries, the project will now exist online on the SOMOS website starting April 1.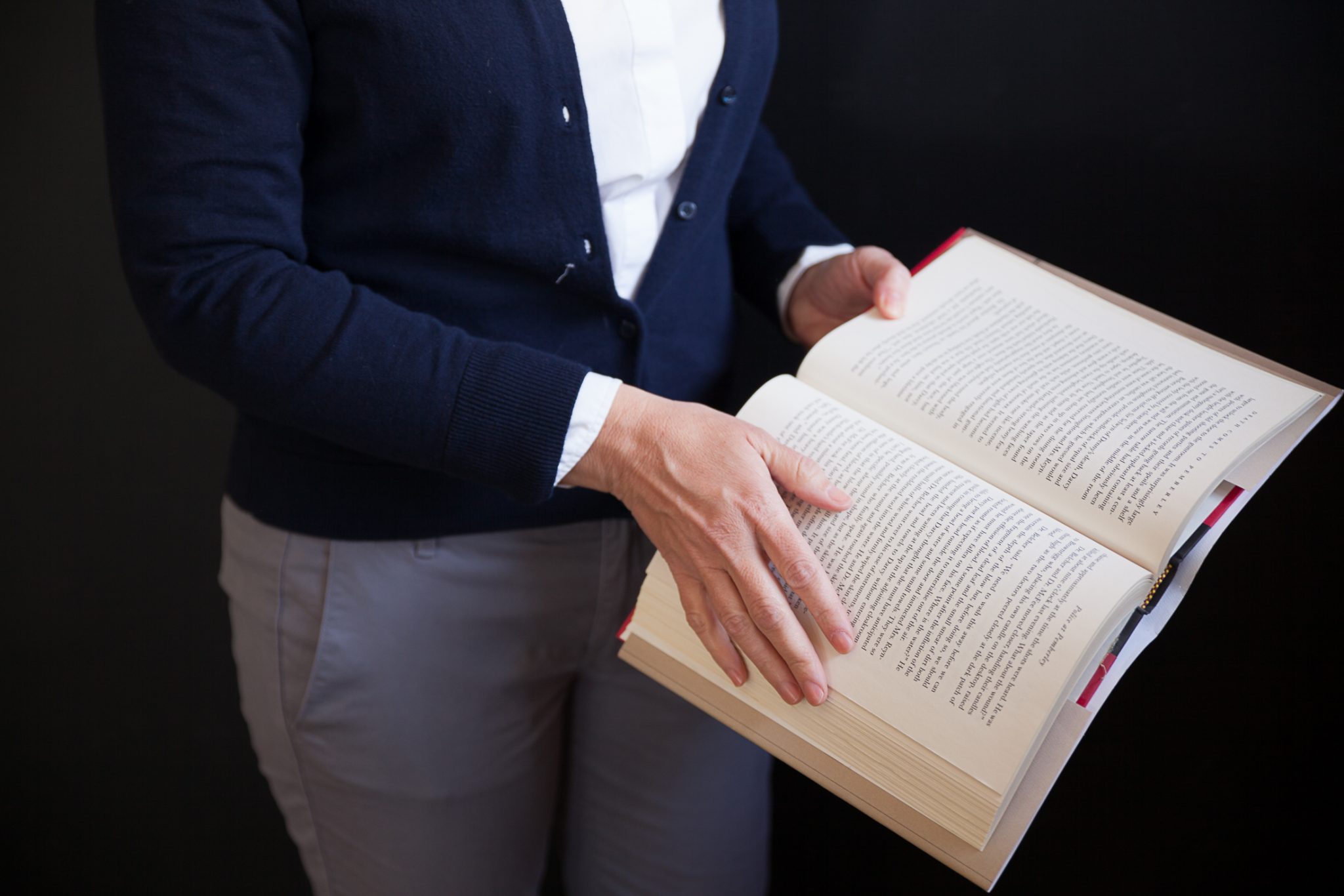 Open Tues-Fri  10am-4pm; Sat 10am-2pm  575.758.0081  108 Civic Plaza Drive
Mailing Address: P.O. Box 3225, Taos, NM 87571
THANK YOU TO OUR FUNDERS
SOMOS programs are made possible in part by these organizations: New Mexico Arts • Taos Community Foundation • The McCune Foundation • The National Endowment For The Arts • The Virginia Wellington Cabot Foundation • The Peter And Madeleine Martin Foundation for the Arts • The Santa Fe Community Foundation • Taos County Lodgers Tax • The Richard B. Siegel Foundation • TaosNetLLC for high speed internet service