the literary heart of Taos,
the Society of the Muse of the Southwest.
We are a place for the written and spoken word
We are SOMOS . . . and you are welcome here.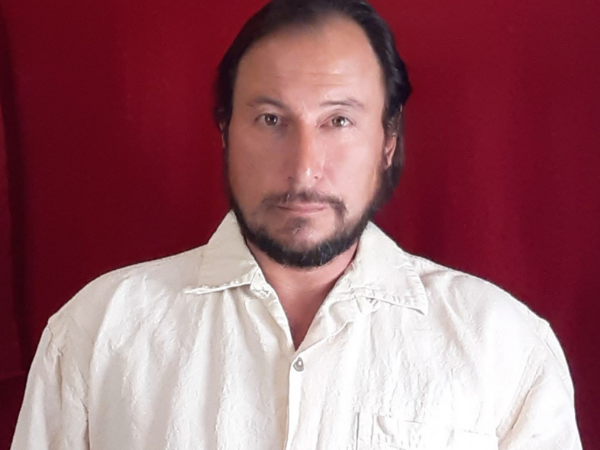 Poet Laureate:
Joshua Concha
2022-2024 Taos Poet Laureate
Joshua Concha is an Indigenous multi-media artist and writer who has been a tribal resident of the Taos Pueblo for twenty-five years. Concha has worked in a wide range of media (including film and digital storytelling, music, stone, and metal sculpture, silversmithing, and watercolor). His poem, "Rust" was chosen by the previous Poet Laureate, Catherine Strisik, as one of the fifteen poems installed in outdoor venues in Taos. His poems were also selected for "Poetry in Public Places" (2018 & 2019) and have been published in The Notebook: A Progressive Journal About Women and Girls with Rural and Small Town Roots and 200 New Mexico Poems: Celebrating the Centennial and Beyond. His 2022-23 Poet Laureate project is tentatively titled "Taos Poetry in Motion": a film project, with 9-12 poets reading their work accompanied by visual images.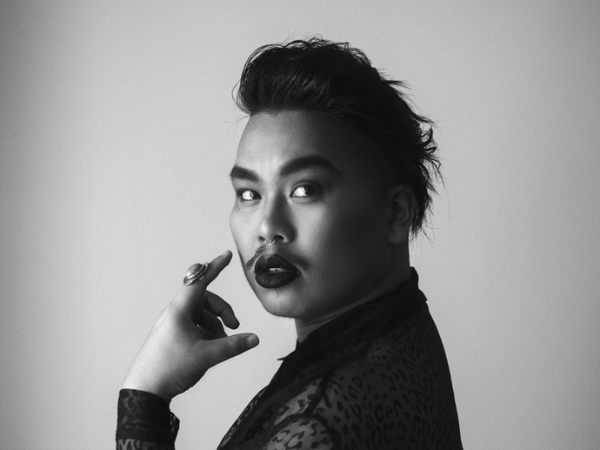 Writers Showcase:
Paul Tran
Friday & Saturday, 4/14/23-4/15/23

Paul Tran is the author of the debut poetry collection, All the Flowers Kneeling, from Penguin in the US and the UK. They are a Visiting Faculty in Poetry at Pacific University MFA in Writing and a Wallace Stegner Fellow in Poetry at Stanford University. A recipient of the Ruth Lilly & Dorothy Sargent Rosenberg Fellowship from the Poetry Foundation and a Discovery/Boston Review Poetry Prize, their work appears in The New Yorker, The Nation, Best American Poetry, and elsewhere.
Paul earned their B.A. in history from Brown University and M.F.A. in poetry from Washington University in St. Louis, where they won the Howard Nemerov Prize, Dorothy Negri Prize, and Norma Lowry Memorial Award. As the Chancellor's Graduate Fellow (2017-19) and Senior Poetry Fellow (2019-20) in the Writing Program, and as Faculty in Poetry (2020-Present) in the Summer Writers Institute, Paul has taught the introductory, intermediate, and advanced poetry workshops at WashU.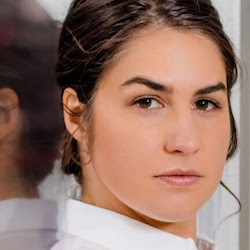 Writers Showcase:
Azareen Van der Vliet Oolomi
Friday & Saturday, 5/5/23-5/6/23

Azareen Van Der Vliet Oloomi is the author of the novels SAVAGE TONGUES (Mariner, 2021) and CALL ME ZEBRA (Mariner, 2018) which won the PEN/Faulkner Award for Fiction, the John Gardner Award, was long listed for the PEN Open Book Award, was an Amazon Best Book of the Year, A Publisher's Weekly Bestseller and named a Best Book by over twenty publications. It has been translated into Italian, Japanese, Chinese, Turkish and Romanian and was published in the UK by Alma Books, a division of Bloomsbury. She received a 2015 Whiting Writers' Award and was a National Book Foundation "5 Under 35" honoree for her debut novel, FRA KEELER (Dorothy, a publishing project, 2012). Her work has been supported by a Fulbright Fellowship, a MacDowell Fellowship and a Fellowship from Art OMI and has appeared in The ParisReview,  GRANTA, Guernica, BOMB,  and the Los Angeles Review of Books among other places.  She is Iranian-American and has lived in Catalonia, Italy, Iran and the United Arab Emirates. Photo: Kayla Holdread.
She is the founder of Literatures of Annihilation, Exile & Resistance, a lecture series focused on contemporary literature, film, and visual art that has been shaped by revolutionary and resistance movements, decolonization, migration, class and economic warfare, communal and state-sanctioned violence, and human rights violations. The series brings together Middle Eastern/Southwest Asian and North African writers and artists, both migrants and those situated in the region, together with those based in the U.S., with an emphasis on writers and artists of color. This initiative is sponsored by the Kroc Institute for International Peace Studies and the College of Arts and Letters at the University of Notre Dame.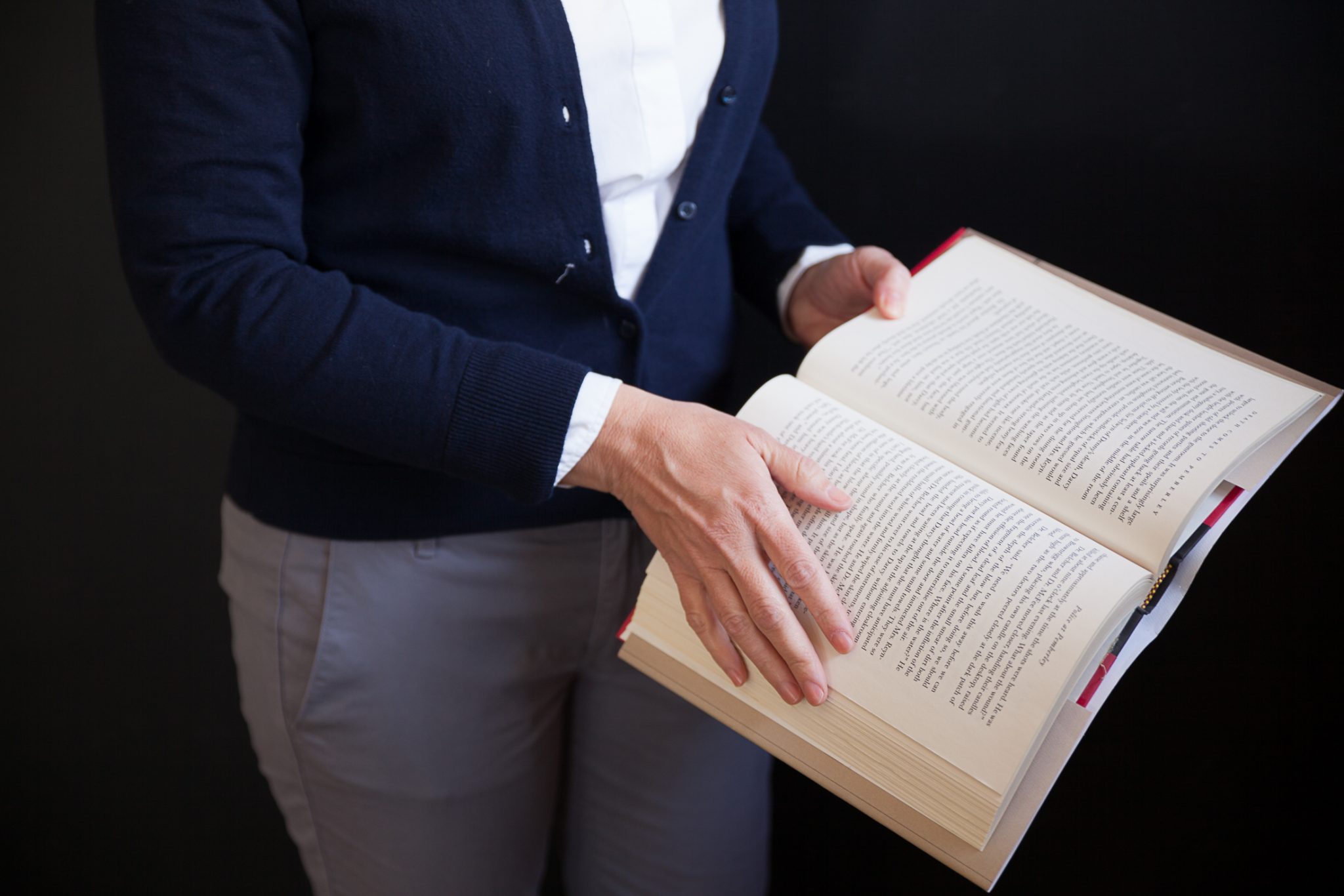 Open Tues-Sat  12pm-4pm  575.758.0081  108 Civic Plaza Drive
Mailing Address: P.O. Box 3225, Taos, NM 87571
THANK YOU TO OUR FUNDERS
SOMOS programs are made possible in part by these organizations: New Mexico Arts, a Division of the Department of Cultural Affairs, and by the National Endowment for the Arts • Taos Community Foundation • The McCune Foundation • The National Endowment For The Arts • The Virginia Wellington Cabot Foundation • Taos County Lodgers Tax • TaosNetLLC for high speed internet service  • LANL (Los Alamos National Labs)  • New Mexico Humanities Council • Frost Foundation • Witter Bynner Foundation • Amazon Literary Partnership • Literary Emergency Fund