Poet Laureate
Having a Taos Poet Laureate had been a dream of SOMOS for years. A generous grant from the Witter Bynner Foundation in 2017 made that dream a reality. The purpose of the Poet Laureate is to:
Build awareness and appreciation of poetry in the wider community.
Undertake projects that will make poetry more accessible to people in their everyday lives.
Celebrate poetry and the power of the written word while honoring the cultural diversity of our community.

 
Catherine Strisik, a poet, teacher, editor and resident of Taos since 1983 has been selected as the new Taos Poet Laureate. This year's judges include Darien Fernandez, Town Council Member; Bernadette Track, a former model for RC Gorman for 27 years, a Pueblo potter and teacher; Christy Schoedinger Coleman, the Director of the Taos Art Museum/Fechin House; and Kate Alderete, the Director of the Taos Town Library.
Strisik said, "It is such an honor to be selected as the Taos Poet Laureate – and I'm so excited to begin my project and spread the aesthetic of poetry throughout Taos County!" The first event for the Poet Laureate is a reading (with dinner) at the Mabel Dodge Luhan House on Saturday, 1/4/20 (FMI, contact somos@somostaos.org, or call 575-758-0081). She will also read at the opening of one of the town council meetings in 2020 and SOMOS will host a reception for her and Sawnie Morris in early winter at SOMOS.
Catherine Strisik is author of three poetry collections: Insectum Gravitis (Main Street Rag, November, 2019); The Mistress, New Mexico/AZ Book Award for Poetry 2017 (3: A Taos Press, 2016); Thousand-Cricket Song (Plain View Press 2010, 2nd printing, 2016), and manuscript-in-progress Aikaterína. She is co-founder/co-editor/consulting editor of Taos Journal of International Poetry & Art. Her poetry has been nominated for a Pushcart Prize and has been awarded much including grants, honors and residencies from The Puffin Foundation, The Vermont Studio Center, Lakkos/Crete Artist Residency, Truchas Peaks Place, and most recently from Parkinson's Life Magazine in London. Numerous publications include Journal of Feminist Studies in Religion, Drunken Boat, Puerto del Sol, Watershed, Connotation Press: An Online Artifact, Tusculum Review, and Poet Lore. Strisik, for over 35 years has taught group and private poetry workshops to children and adults in Taos. www.cathystrisik.com 
Her poetry project is Poetry in Nature entailing installation of nature poems on stones, walls, and pillars in natural environment locations in Taos written by living poets of Taos County.
Click here to view a Zoom reading with all four New Mexico Poets Laureate that took place on 10/25/2020.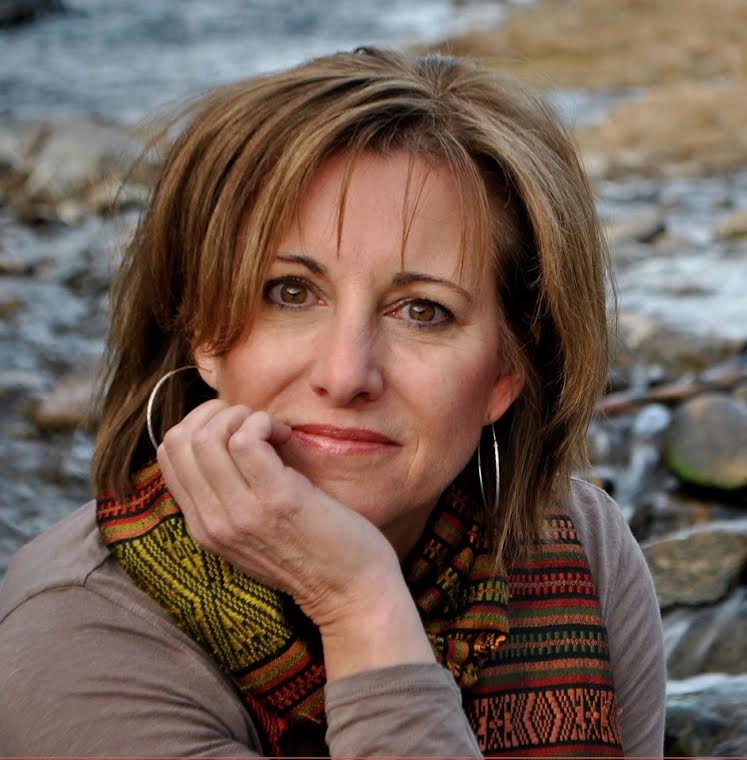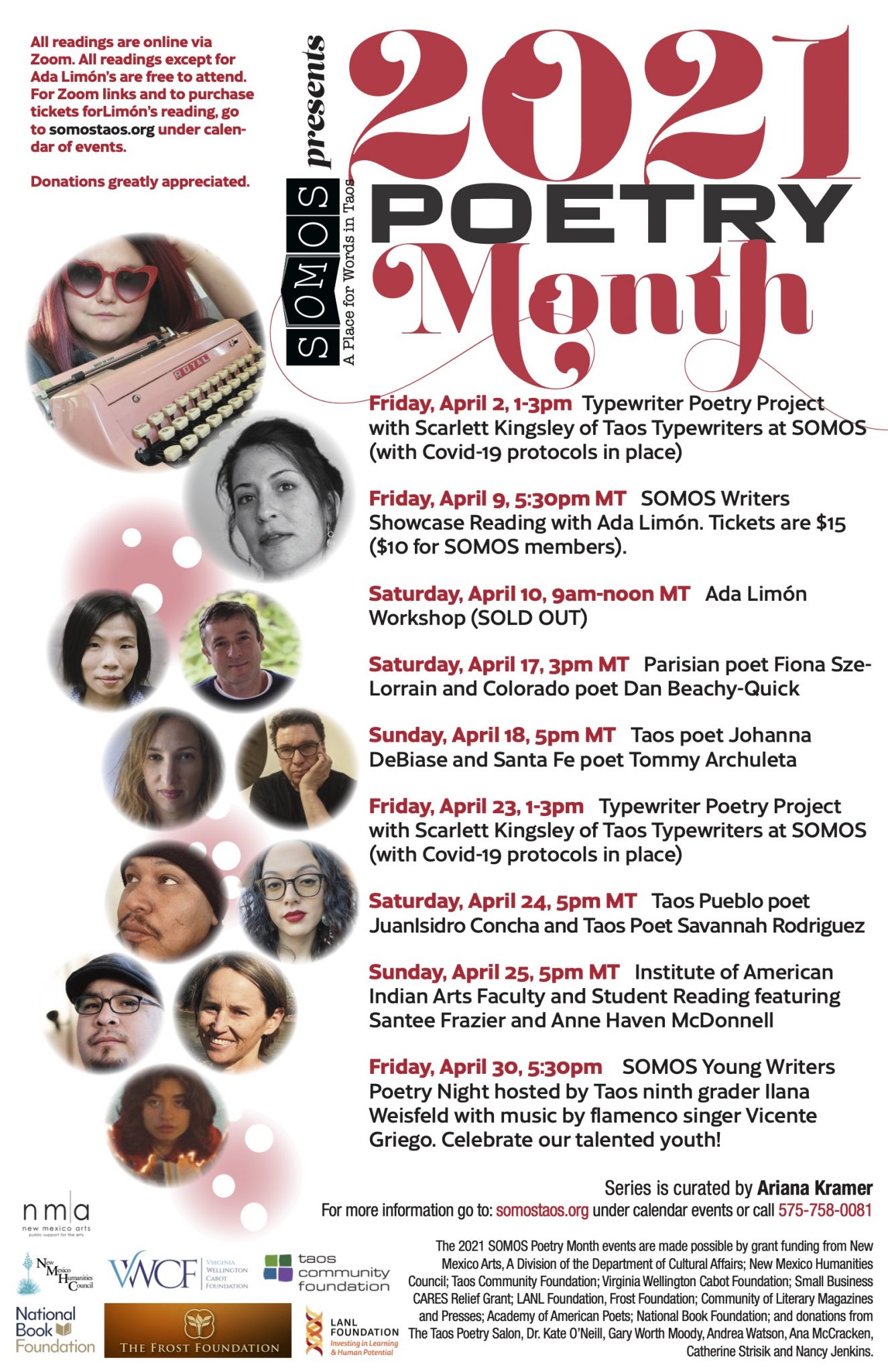 Poetry Month
SOMOS began its month-long celebration of poetry in April 2013 to coincide with National Poetry Month. This annually curated SOMOS celebration highlights poets of local, regional and national/international standing through readings, workshops, projects and collaborations. Some poets who have participated in SOMOS Poetry Month over the years include Catherine Strisik (Taos), Demetria Martinez (Santa Fe), Olivia Romo (Taos/Pojoaque), Veronica Golos (Taos), Max Early (Laguna Pueblo), Pat McCabe (Taos), Hakim Bellamy (Albuquerque), Will Barnes (Santa Fe), Cyrus Cassells (Texas), Aaron A. Abeyta (Colorado), John Biscello (Taos), Sawnie Morris (Taos), Coral Dawn Bernal (Taos Pueblo), Lise Goett (Taos), Juan Morales (Colorado), Carolyn Forché (Maryland), Roberto Tejada (Texas), Fiona Sze-Lorrain (Paris, France) and Ada Limón (Kentucky). Poetry Month has included creative collaborations with musicians, actors, artists and readers in projects ranging from Poetry & Art in Public Places, (a collaboration with Taos Arts Council that paired visual artists with poets to respond to one another's work through ekphrasis) to a two-day, 12-hour community marathon reading of Emily Wilson's new translation of Homer's epic poem The Odyssey, to a jazz-infused poetry reading with Pulitzer prize-winning Detroit poet Tyehimba Jess and the John Rangel Trio produced in collaboration with the Taos Jazz Bebop Society. 
The 2021 Poetry Month celebration, curated by Ariana Kramer, highlights nationally-recognized, award-winning poet Ada Limón for the SOMOS Writers Showcase. A current Guggenheim fellow, and the author of five poetry collections, including The Carrying, which won the National Book Critics Circle Award for Poetry, Limón will give a reading (April 9) and workshop (April 10). Her workshop has sold out! 
Additional 2021 Poetry Month readers include Parisian poet Fiona Sze-Lorrain with Colorado poet Dan Beachy-Quick (April 17), Taos poet Johanna DeBiase with Santa Fe poet Tommy Archuleta (April 18), Taos Pueblo poet JuanIsidro Concha with Taos poet Savannah Rodriguez (April 24), and a reading with Institute of American Indian Arts faculty and students featuring Santee Frazier and Anne Haven McDonnell (April 25). We finish the month with a Young Writers Poetry Night on April 30 hosted by ninth grader Ilana Weisfeld with flamenco music by Vicente Griego. We are also partnering with Taos Typewriters (April 2 and April 23) to bring people, poetry and typewriters together for some hands-on, Covid-safe fun on the front porch of SOMOS! In addition, we have been working with the TISA (Taos Integrated School of the Arts) third graders and their teacher Arthur Coleman to have a private online reading by these young poets for the TISA school community.
With the exception of the Typewriter Poetry Project all 2021 Poetry Month events will take place on Zoom. Please view the SOMOS Calendar for details and links. 
2021 SOMOS National Poetry Month events are made possible by grant funding from New Mexico Arts, A Division of the Department of Cultural Affairs; New Mexico Humanities Council; Taos Community Foundation; Virginia Wellington Cabot Foundation; Small Business CARES Relief Grant; Community of Literary Magazines and Presses; Academy of American Poets; National Book Foundation; and individual donations from The Taos Poetry Salon, Dr. Kate O'Neill, Gary Worth Moody, Andrea Watson, Ana McCracken, Catherine Strisik and Nancy Jenkins. We thank you for your support!!
Poetry Month Zoom Recordings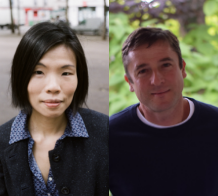 April 17, 2021
Fiona Sze-Lorrain is a poet, literary translator, editor, and zheng harpist who writes and translates in English, French, Chinese, and occasionally Spanish. One of the few English-language poets of our times who works across genres and artistic expressions, as well as more than three languages or cultures, she is the author of four books of poetry: Water the Moon (2010), My Funeral Gondola (2013), The Ruined Elegance (2016) from Princeton—a finalist for the Los Angeles Times Book Prize and one of Library Journal's Best Poetry Books—and most recently, Rain in Plural (2020), also from Princeton. Sze-Lorrain has translated more than a dozen volumes of contemporary Chinese-language, French, and American poets, and guest/coedited three anthologies of international literature.
Dan Beachy-Quick is the author, most recently, of Arrows (Tupelo, 2020) and a translation of lyric poems from the Ancient Greek, Stone-Garland (Milkweed Editions 2020), named as "New and Noteworthy" by the New York Times. His short collection of poems, Variations on Dawn and Dusk (Omnidawn 2019), was long-listed for the National Book Award in Poetry. Along with a collection of essays, fragments, and poems, Of Silence & Song (Milkweed, 2017), he has also written six other books of poetry, gentlessness, Circle's Apprentice, North True South Bright, Spell, Mulberry, and This Nest, Swift Passerine, six chapbooks, Shields & Shards & Stitches & Songs, Apology for the Book of Creatures, Overtakelesness, Heroisms, Canto and Mobius Crowns (the latter two both written in collaboration with the poet Srikanth Reddy), a book of interlinked essays on Moby-Dick, A Whaler's Dictionary, as well as a collection of essays, meditations and tales, Wonderful Investigations. 
Click here to view a recording from April 17th's reading with Fiona Sze-Lorrain and Dan Beachy-Quick.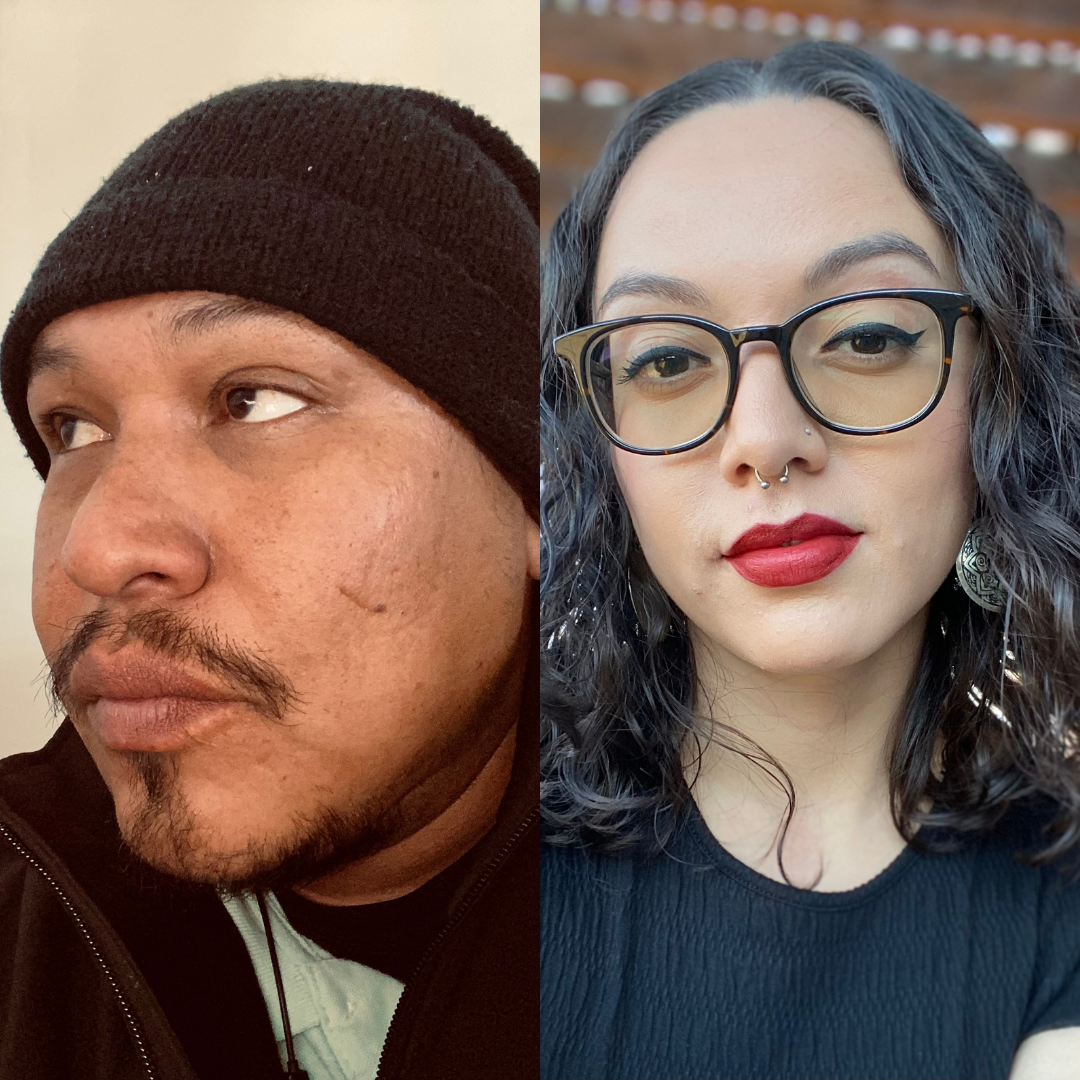 April 24, 2021
JuanIsidro Concha is a half-Mexican, Taos Pueblo tribal member. He was taken under wing by Anne MacNaughton and the late Peter Rabbit in the early 90's. Throughout high school Concha was undefeated at the local Poetry Slams and helped organize the first poetry club at Taos High. He and his teammates went on to be the first kids in the country to earn an Academic Letter in competitive poetry. Concha later went on to study creative writing at the Institute of American Indian Arts where he studied under former Santa Fe Poet laureates Jon Davis and Arthur Sze. During which time Concha acted as mentor to the students who joined the Taos High School Poetry Slam team after him. In 2003, Concha changed his writing focus to more modern horizons by studying Information Technology and Coding at ITT Tech in Albuquerque, NM.
Savannah P. Rodriguez is a native New Mexican poet from Peñasco. She has been writing and performing poetry and short stories on and off for 15 years. When she was about ten years old, she discovered writing to be the perfect avenue for coping with her parents' separation. In her early teens, she wrote secret love poems and love letters for her crushes. When she was about 15 years old, she was introduced to the late Ronald Chavez, the "Route 66 Storyteller," and was taken under his wing. With his encouragement and direction, she had her debut at Metta Theater. While in high school, she took a poetry class with Francis Hahn and soon after joined the slam poetry team coached by Hahn and Orion Cervio. Their guidance and support, as well as that of her fellow poets, made her fall deeper in love with the art.
Click here to view a recording from April 24th's reading with JuanIsidro Concha and Savannah Rodriguez.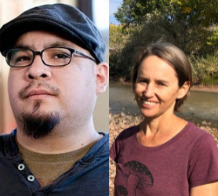 April 25, 2021
Santee Frazier is a member of the Cherokee Nation of Oklahoma. He received his BFA from the Institute of American Indian Arts and his MFA from Syracuse University. He has received fellowships from the Lannan Foundation, The School for Advanced Research, and The Native Arts and Cultures Foundation. Frazier's poems have appeared in Ontario Review, American Poet, and Prairie Schooner, among others. He has published two books of poetry through the University of Arizona Press: Dark Thirty in 2009 and Aurum in 2019. Frazier is the director of the MFA in Creative Writing at the Institute of American Indian Arts. 
Anne Haven McDonnell lives in Santa Fe, NM where she teaches as associate professor in English and Creative Writing at the Institute of American Indian Arts. Her poetry has been published in Orion Magazine, The Georgia Review, Narrative Magazine, Nimrod International Journal of Prose and Poetry, Alpinist Magazine, Terrain.org, and elsewhere. Her poems won the fifth annual Terrain.org poetry prize, second place in Narrative Magazine's 12 Annual Poetry Contest, and second place for the Gingko international ecopoetry prize. Her chapbook Living with Wolves was published in 2020 with Split Rock Press. Anne has been a writer-in-residence at the Andrews Forest Writers' Residency and the Sitka Center for Art and Ecology. Anne also helps edit poetry for the online journal Terrain.org. 
Click here to view a recording from April 25th's reading with Santee Frazier and Anne Haven McDonnell.
Open Tues-Sat  12pm-4pm  575.758.0081  108 Civic Plaza Drive
Mailing Address: P.O. Box 3225, Taos, NM 87571
THANK YOU TO OUR FUNDERS
SOMOS programs are made possible in part by these organizations: New Mexico Arts • Taos Community Foundation • The McCune Foundation • The National Endowment For The Arts • The Virginia Wellington Cabot Foundation • The Peter And Madeleine Martin Foundation for the Arts • The Santa Fe Community Foundation • Taos County Lodgers Tax • The Richard B. Siegel Foundation • TaosNetLLC for high speed internet service  • LANL (Los Alamos National Labs)  • New Mexico Humanities Council