Poet Laureate
Having a Taos Poet Laureate had been a dream of SOMOS for years. A generous grant from the Witter Bynner Foundation in 2017 made that dream a reality. The purpose of the Poet Laureate is to:
Build awareness and appreciation of poetry in the wider community.
Undertake projects that will make poetry more accessible to people in their everyday lives.
Celebrate poetry and the power of the written word while honoring the cultural diversity of our community.
Catherine Strisik, a poet, teacher, editor and resident of Taos since 1983 has been selected as the new Taos Poet Laureate. This year's judges include Darien Fernandez, Town Council Member; Bernadette Track, a former model for RC Gorman for 27 years, a Pueblo potter and teacher; Christy Schoedinger Coleman, the Director of the Taos Art Museum/Fechin House; and Kate Alderete, the Director of the Taos Town Library.
Strisik said, "It is such an honor to be selected as the Taos Poet Laureate – and I'm so excited to begin my project and spread the aesthetic of poetry throughout Taos County!" The first event for the Poet Laureate is a reading (with dinner) at the Mabel Dodge Luhan House on Saturday, 1/4/20 (FMI, contact somos@somostaos.org, or call 575-758-0081). She will also read at the opening of one of the town council meetings in 2020 and SOMOS will host a reception for her and Sawnie Morris in early winter at SOMOS.
Catherine Strisik is author of three poetry collections: Insectum Gravitis (Main Street Rag, November, 2019); The Mistress, New Mexico/AZ Book Award for Poetry 2017 (3: A Taos Press, 2016); Thousand-Cricket Song (Plain View Press 2010, 2nd printing, 2016), and manuscript-in-progress Aikaterína. She is co-founder/co-editor/consulting editor of Taos Journal of International Poetry & Art. Her poetry has been nominated for a Pushcart Prize and has been awarded much including grants, honors and residencies from The
Puffin Foundation, The Vermont Studio Center, Lakkos/Crete Artist Residency, Truchas Peaks Place, and most recently from Parkinson's Life Magazine in London. Numerous publications include Journal of Feminist Studies in Religion, Drunken Boat, Puerto del Sol, Watershed, Connotation Press: An Online Artifact, Tusculum Review, and Poet Lore. Strisik, for over 35
years has taught group and private poetry workshops to children and adults in Taos. www.cathystrisik.com
Her poetry project is Poetry in Nature entailing installation of nature poems on stones, walls, and pillars in natural environment locations in Taos written by living poets of Taos County.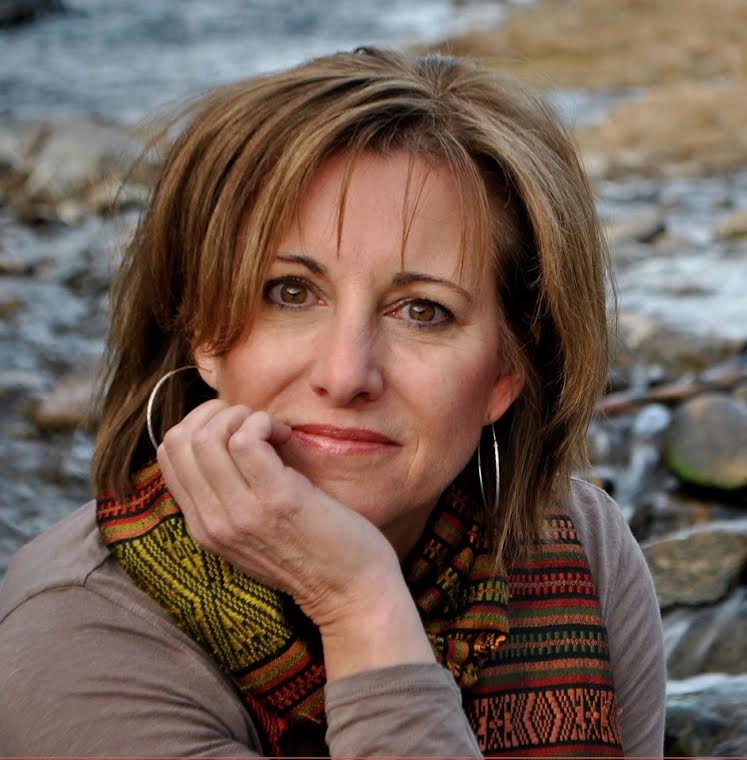 Poetry Month
The inaugural poetry celebration to coincide with National Poetry Month was held in 2013, when SOMOS hosted local and out-of-town poets for a weeklong program of poetry readings that culminated in a reading/performance by Hakim Bellamy at the Living Light Gallery.
In April 2014, SOMOS hosted "37 Poets, 12 Evenings in Taos," for the first twelve days in April. Curated by poet Veronica Golos, the event featured three poets each evening, to standing-room-only crowds. Held in the unique and intimate SOMOS Salon, the event attracted readers from Taos and Santa Fe and featured Native readers and singers, mother-and-daughter teams, some Shakespearean sonnets, and a thirteen-year-old reciting haikus. Notable poets included Pat McCabe, Mirabai Starr, Jon Davis, and Carol Moldaw.
In 2015, 3: A Taos Press and the Taos Journal of International Poetry and Art celebrated Poetry Month with a panel discussion, "From Poem to Manuscript to Press," featuring four poets: Catherine Strisik, Andrea Watson, Veronica Golos, and Will Barnes. Andrea Watson publishes poetry manuscripts through 3: A Taos Press; the other three poets have recently or will soon be published by 3. The panel explored the journey from writing poems to producing a manuscript and publishing a poetry collection.
In 2016, events were organized to take place each weekend in April, from Fridays through Sundays. Composed of three readers and a musician each evening, and curated by poet Veronica Golos, featured poets included Harvey Hix from Wyoming, Valerie Martinez from Albuquerque, and many local poets from Taos and Santa Fe.
In April 2017, the full lineup included twenty-six poets and nine musicians in eleven evenings, also curated by Veronica Golos. Well-known poets who read their work included Max Early (Laguna Pueblo), James Thomas Stevens (Santa Fe, IAIA), Dana Levin (Santa Fe), Juan Morales (from Pueblo, Colorado), and nationally regarded poet Cyrus Cassells (from Marcos, Texas). On April 1, 2017, the Town of Taos proclaimed April as National Poetry Month in Taos in honor of SOMOS.
In 2018, National Poetry Month events emphasized collaboration and community participation. It was also the first Poetry Month with a sitting Taos Poet Laureate. In total, SOMOS 2018 Poetry Month included sixty poets, twenty musicians, nine actors, twenty-two local businesses/organizations, and numerous schoolchildren. The month started with Poetry in Public Places, a collaboration between SOMOS, the Taos Arts Council, the Town of Taos, and local businesses. The installation project invited more than 25 Taos poets to provide a poem to be placed in Taos coffee shops, restaurants, the Town Hall, and other locations and included displays of poems by TISA students (Taos Integrated School of Arts) at Taos Public Library and Taos Youth & Family Center.
Nine Taos actors presented the work of nine Taos poets for "MIX & MATCH: Fools for Poetry" (April 1) at the Taos Art Museum. Poets were in attendance as special guests in the audience.
A storytelling collaboration between SOMOS and the Paseo Project culminated in the "Water Is Community" storytelling installation and reading (April 6) at the TCA's Encore Gallery, featuring Taos Poet Laureate Sawnie Morris, Slam Poetry Champion and Acequia Protector Olivia Romo, and Poet, Farmer and Acequia Advocate Miguel Santistevan reading their poetry amid an installation of posters with written stories, collected from Taos community members, about water.
Pulitzer Prize–winning poet Tyehimba Jess and the John Rangel Trio joined forces for a night of incredible poetry and jazz at the Harwood Museum of Art (April 20). This was a collaboration between SOMOS and the Taos Jazz Bebop Society. It was a very special night, and Jess gave an engaging talk at SOMOS the next day.
Also at the Harwood, "Transformed by Fire," a poetic-musical piece written by Philadelphia composer Andrea Clearfield and Taos poet Ariana Kramer, was presented by baritone Mark Jackson, pianist Martha Shepp, members of the Taos Community Chorus, and Ariana Kramer.
Plans for 2019 include a Poetry & Art Walk in five local art galleries; a two-day reading by more than twenty readers of a new translation of The Odyssey (translated by Emily Wilson); a display of ekphrastic poems with accompanying art at local coffee shops and galleries; and eleven nights of poetry readings with renowned poets such as Jamaal May (accompanied by the John Rangel Trio), Lise Goett, Veronica Golos, Sawnie Morris, and Ebony Isis Booth. SOMOS is collaborating with six local organizations for venues and co-sponsorship: KCEI, Taos Jazz Bebop Society, the TCA, the Harwood Museum/UNM, Taos Art Museum at Fechin House, and the Taos Arts Council.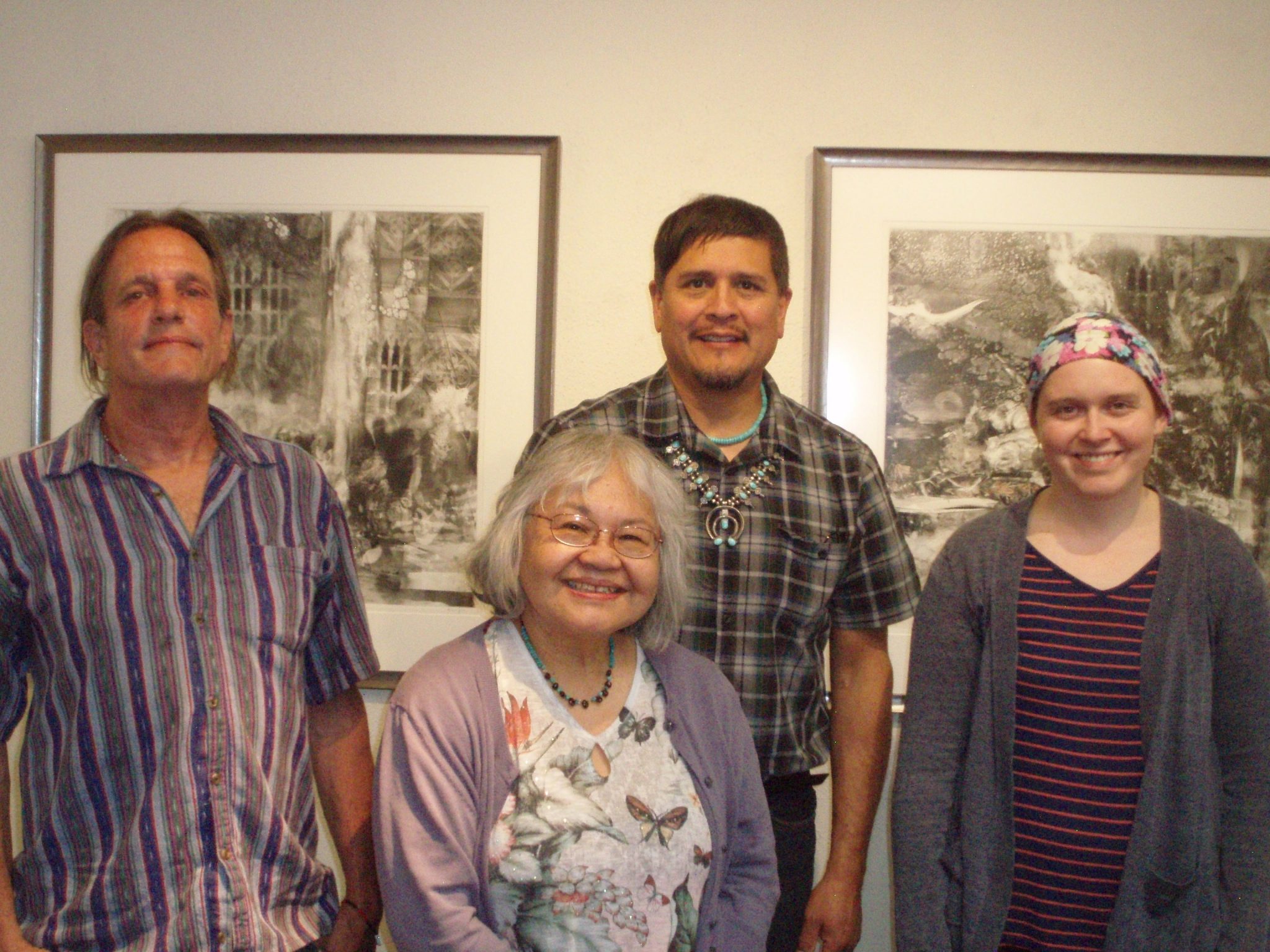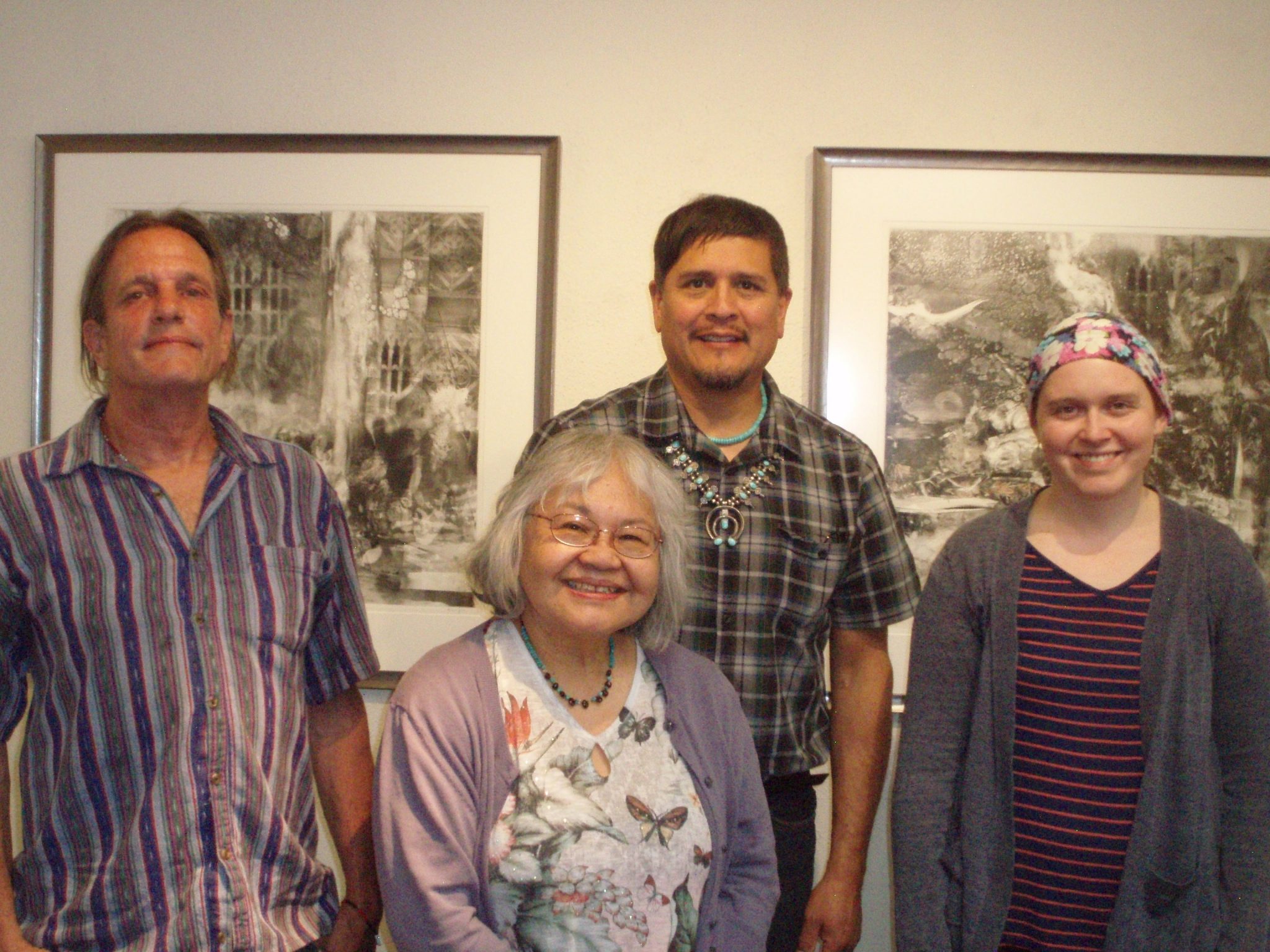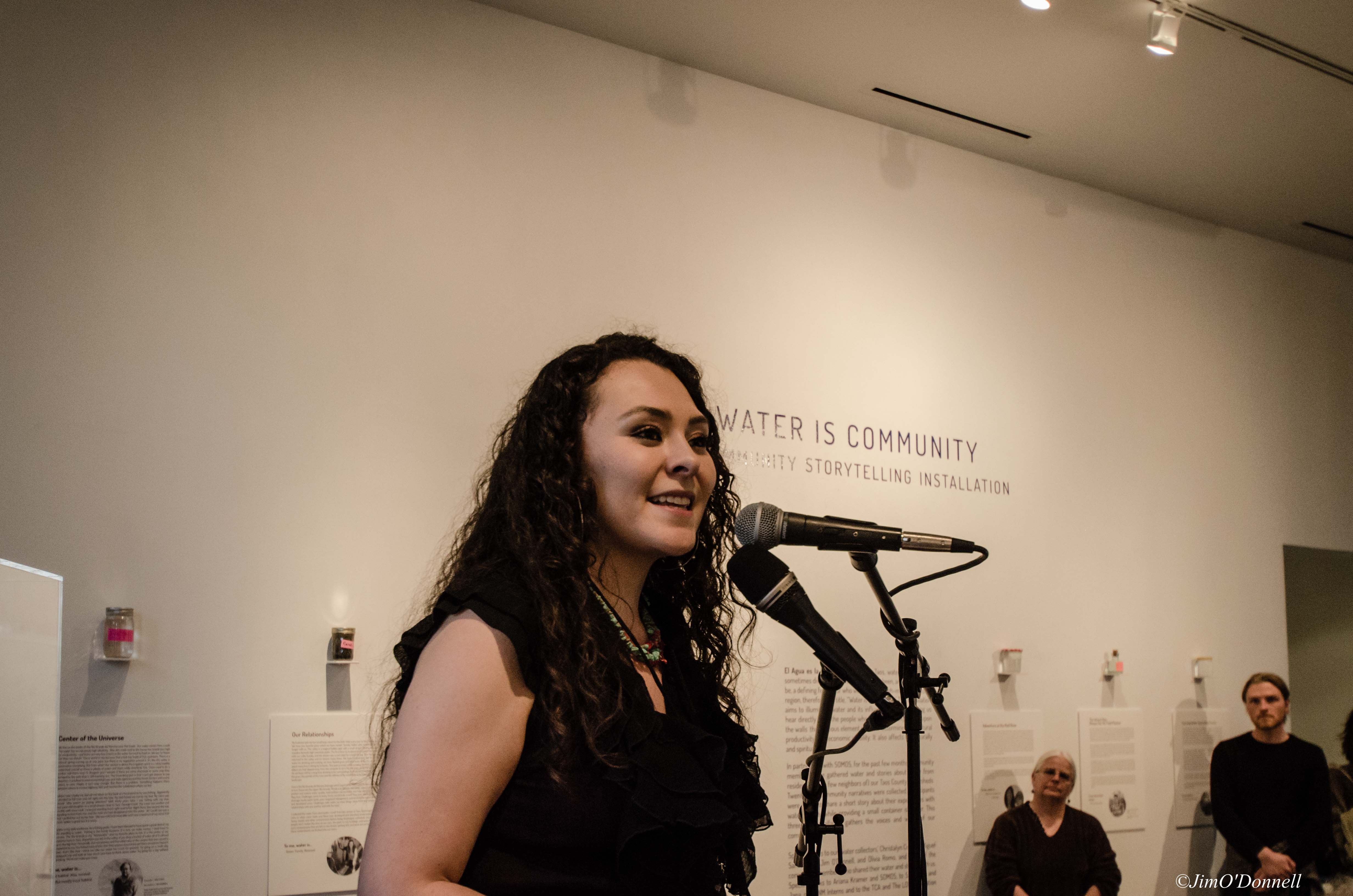 Open Tues-Fri  10am-4pm; Sat 10am-2pm  575.758.0081  108 Civic Plaza Drive
Mailing Address: P.O. Box 3225, Taos, NM 87571
THANK YOU TO OUR FUNDERS
SOMOS programs are made possible in part by these organizations: New Mexico Arts • Taos Community Foundation • The McCune Foundation • The National Endowment For The Arts • The Virginia Wellington Cabot Foundation • The Peter And Madeleine Martin Foundation for the Arts • The Santa Fe Community Foundation • Taos County Lodgers Tax • The Richard B. Siegel Foundation • TaosNetLLC for high speed internet service