SOMOS Presents the 24th Annual 
TAOS STORYTELLING FESTIVAL
Friday – Saturday, October 14-15, 2022
With Storytellers Cisco Guevara, Sarah (Juba) Addison and Carmen Agra Deedy. Produced by SOMOS.
Founded 24 years ago, The Taos Storytelling Festival has grown into one of the most exciting storytelling festivals in America. The stories you'll hear will make you laugh, smile, cry, chuckle, wonder, slap your knees, giggle, and applaud. This year our community storytelling event will take place at the Talpa Community Center on Friday, 10/14/22, at 6PM. A workshop on the "Art of Storytelling" will be held on Saturday (TBD) with the main show that evening, 10/15/22, at 7PM at the Taos Center for the Arts.
Make your plans now to attend the 24th annual Taos Storytelling Festival, October in beautiful downtown Taos. View schedule→
About
2022 marks the twenty-fourth anniversary of the Taos Storytelling Festival, sponsored by SOMOS. The inaugural festival in 1999, held in a tent in Kit Carson Park over three days, has evolved to a two-day festival with the main event on Saturday evening at the Taos Center for the Arts; auxiliary programs take place at SOMOS, Talpa Community Center, and other venues. The festival typically includes a community storytelling event, a Story Swap (free and hosted by a member of Storytellers of New Mexico), Storytelling-in-the-Schools, and an adult storytelling workshop presented by the headliner storyteller. Over the years, some of our featured storytellers (who have come from all parts of the United States and the world) have included Bil Lepp, Joe Hayes, Carmen Agra Deedy, Dovie Thomason, Cisco Guevara, Sarah Malone, Liz Mangual, Bob Kanegis, Kevin Kling, Terry Allen, Jo Harvey Allen, Antonio Rocha, Jerry Faires, Kuniko Yamamoto, Elaine Muray, Laura Simms, Rosemerry Wahtola Trommer, Andy Offutt Irwin, and Minton Sparks.
Cisco Guevara is a local storytelling legend and owner of Los Rios River Runners and multigenerational New Mexican and has participated in the Taos Storytelling Festival since its inception. He draws his outrageously true stories from his Hispanic and Indian heritage, and from his dynamic experience as a river guide over the last quarter century.
Sarah (Juba) Addison learned the art of storytelling from her grandmother Sarah Jane, a descendant of West African Griots. She is dedicated to performing, preserving, and promoting traditional storytelling for people of all ages and cultures. Juba entertains audiences of adults, families, and children with her repertories of folklore, fables and fairy tales, plus historical and inspirational stories. Juba encourages everyone to tell his or her story. Everyone has a story and by telling/ sharing your stories, you form a bridge for others to cross and get to know you, your culture and most importantly your history. Juba has performed at White Sands Monument, Fort Seldom, National Story League Convention, Border Book Festival in New Mexico, and Chamizal Festival in El Paso Texas. Juba's mission statement is I share what I know so that others may grow.
Carmen Agra Deedy is the author of twelve books for children, including The Library Dragon, The Cheshire Cheese Cat, Martina the Beautiful Cockroach, and 14 Cows for America, a New York Times Bestseller. The Rooster Who Would Not Be Quiet! (Scholastic Press) was released in 2017 and Rita and Ralph's Rotten Day was published in March 2020. Her personal stories first appeared on NPR's All Things Considered. Funny, insightful, and frequently irreverent, Deedy's narratives are culled from her childhood as a Cuban refugee in Decatur, Georgia. She is host of the four-time Emmy-winning children's program, Love That Book!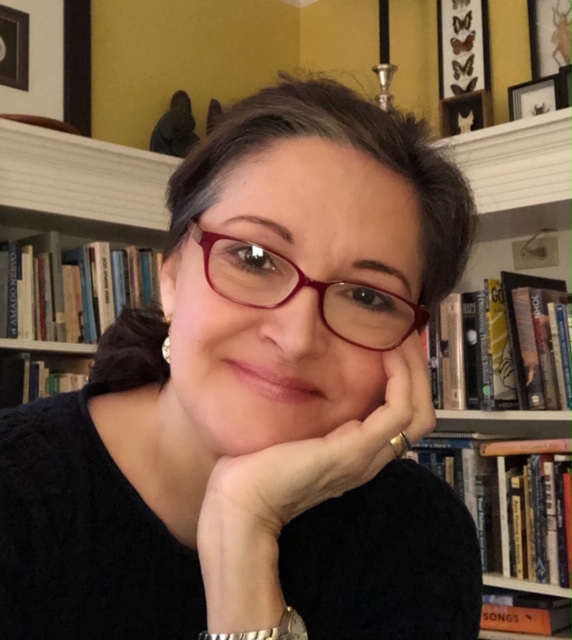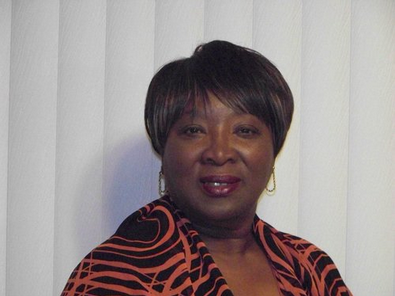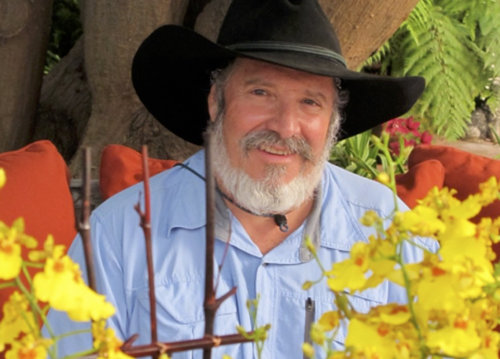 Open Tues-Sat  12pm-4pm  575.758.0081  108 Civic Plaza Drive
Mailing Address: P.O. Box 3225, Taos, NM 87571
THANK YOU TO OUR FUNDERS
SOMOS programs are made possible in part by these organizations: New Mexico Arts, a Division of the Department of Cultural Affairs, and by the National Endowment for the Arts • Taos Community Foundation • The McCune Foundation • The National Endowment For The Arts • The Virginia Wellington Cabot Foundation • Taos County Lodgers Tax • TaosNetLLC for high speed internet service  • LANL (Los Alamos National Labs)  • New Mexico Humanities Council • Frost Foundation • Witter Bynner Foundation • Amazon Literary Partnership • Literary Emergency Fund