SOMOS Presents the 25th Annual 
TAOS STORYTELLING FESTIVAL
Friday – Saturday, October 13-14, 2023
With Storytellers Kim Delfina Gleason of Two Worlds: Native Theater & Performing Arts, Sarah Malone, and a variety of local tellers curated by Olivia Romo.
Produced by SOMOS.
Founded 25 years ago, The Taos Storytelling Festival has grown into one of the most exciting storytelling festivals in America. The stories you'll hear will make you laugh, smile, cry, chuckle, wonder, slap your knees, giggle, and applaud. This year our community storytelling event will take place at the Talpa Community Center on Friday, 10/13/23, at 6PM. Sarah Malone from Storytellers of New Mexico will lead a workshop on "The Art of Storytelling" at SOMOS from 10am-noon on Saturday, 10/14/23, followed by a free StorySwap from 2-3:30pm at Hacienda Martinez, with the main show that evening at 7PM at the Taos Center for the Arts (keep an eye on their calendar for ticket sales).
Make your plans now to attend the 25th annual Taos Storytelling Festival, October in beautiful downtown Taos. View schedule→
About
2023 marks the twenty-fifth anniversary of the Taos Storytelling Festival, sponsored by SOMOS. The inaugural festival in 1999, held in a tent in Kit Carson Park over three days, has evolved to a two-day festival with the main event on Saturday evening at the Taos Center for the Arts; auxiliary programs take place at SOMOS, Talpa Community Center, and other venues. The festival typically includes a community storytelling event, a Story Swap (free and hosted by a member of Storytellers of New Mexico), Storytelling-in-the-Schools, and an adult storytelling workshop presented by the headliner storyteller. Over the years, some of our featured storytellers (who have come from all parts of the United States and the world) have included Bil Lepp, Joe Hayes, Carmen Agra Deedy, Dovie Thomason, Cisco Guevara, Sarah Malone, Liz Mangual, Bob Kanegis, Kevin Kling, Terry Allen, Jo Harvey Allen, Antonio Rocha, Jerry Faires, Kuniko Yamamoto, Elaine Muray, Laura Simms, Rosemerry Wahtola Trommer, Andy Offutt Irwin, and Minton Sparks.
Kim Delfina Gleason is the Artistic Director for Two Worlds:  Native Theater & Performing Arts. Two Worlds' mission is "Reclaiming our Identity through Live Performance." Two Worlds is dedicated to the craft of performing arts expressing the duality of the contemporary American Indian through drama, comedy and storytelling. Guided by shared Native experiences, we strive to develop ways of telling our stories through honest and creative expression. Our ensemble will continue to discover and give voice to the visions and stories of Native peoples around the world through touring, educating diverse communities, and providing mainstream culture with a positive representation of Native Americans in contemporary society. Two Worlds is on a mission to empower Native communities through performance art that is of, by, and for Native Americans.
Sarah Malone is a bilingual storyteller who has woven tales for children and adults for over 30 years. Through storytelling, Sarah breathes life into words – drawing the listener into another realm through the powerful relationship between storyteller and listener. She is a published author, recording artist, a founding member of Storytellers of New Mexico and its current treasurer. Her award winning CD, (now out of print) "Holding Up the Sky: Peace Tales for Kids" generated $30,000 in donations to peace causes. Sarah has presented at the United Nations in NYC, the Four Corners & SOMOS Taos storytelling festivals, at numerous libraries and private functions and on safari in Africa. As a beekeeper she enjoys bringing live bees to events focused on the environment. Sarah received the National Storytelling Network 2017 Oracle Award for Service & Leadership.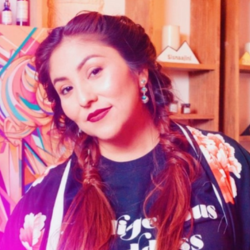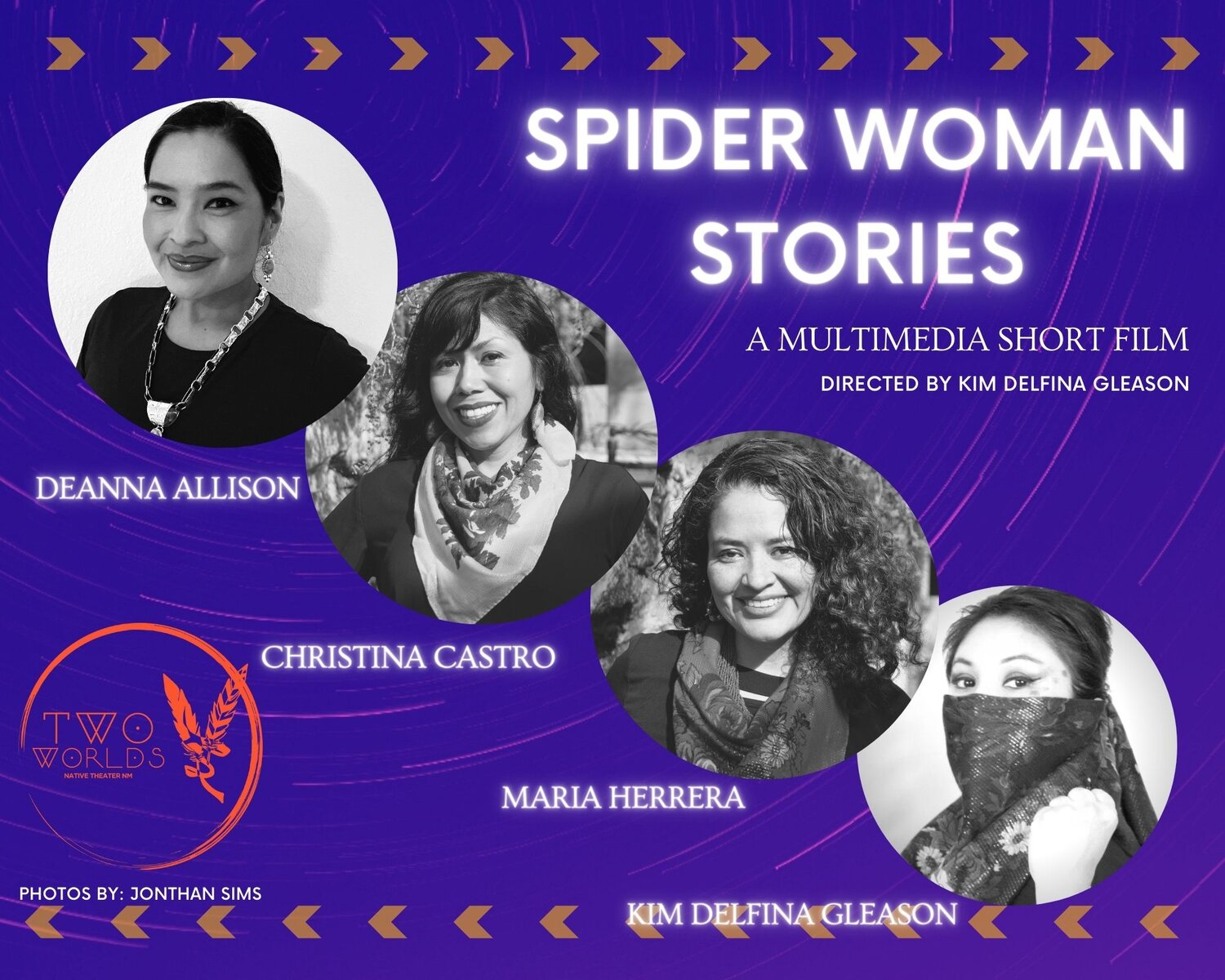 Two Worlds: Native Theater & Performing Arts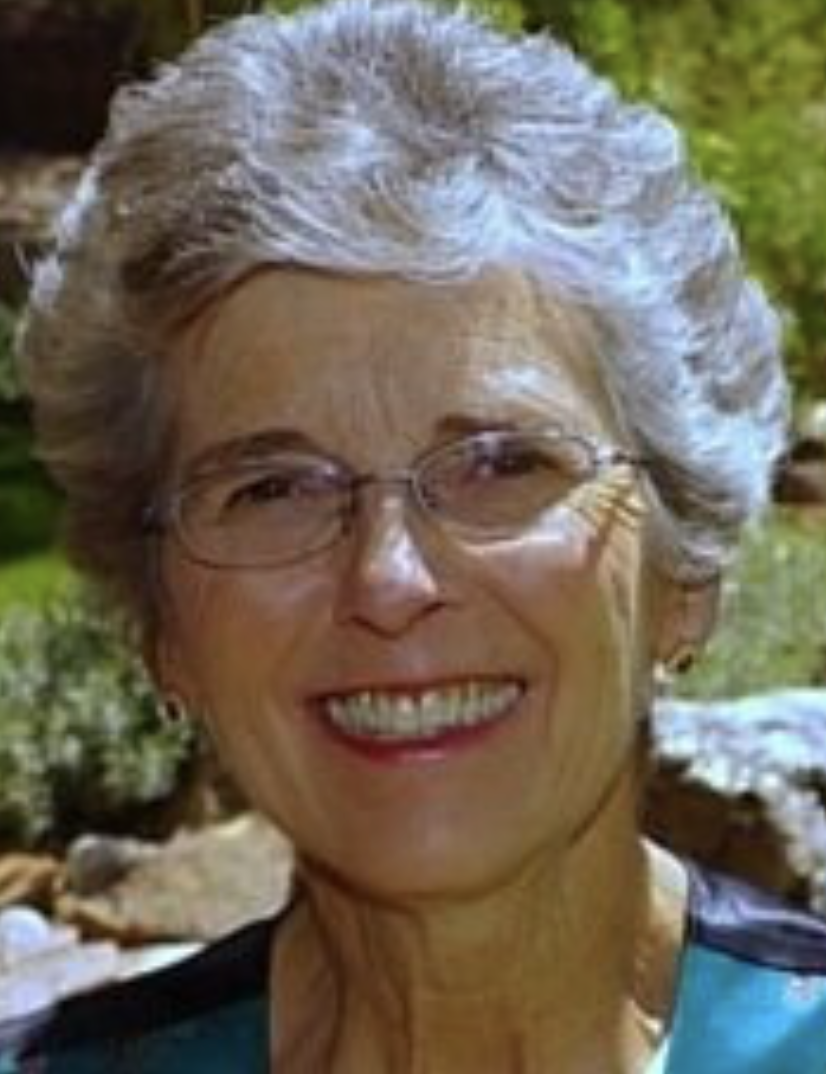 Open Tues-Sat  12pm-4pm  575.758.0081  108 Civic Plaza Drive
Mailing Address: P.O. Box 3225, Taos, NM 87571
THANK YOU TO OUR FUNDERS
SOMOS programs are made possible in part by these organizations: New Mexico Arts, a Division of the Department of Cultural Affairs, and by the National Endowment for the Arts • Taos Community Foundation • The McCune Foundation • The National Endowment For The Arts • The Virginia Wellington Cabot Foundation • Taos County Lodgers Tax • TaosNetLLC for high speed internet service  • LANL (Los Alamos National Labs)  • New Mexico Humanities Council • Frost Foundation • Witter Bynner Foundation • Amazon Literary Partnership • Literary Emergency Fund