The Young Writers Program (YWP) was inaugurated in 1992 to provide a creative, stimulating, and nurturing environment to encourage young writers, ages twelve to eighteen, to express themselves through spoken and written words. For the first twenty-two years, the program took place over a four-month period (typically January through April) and offered one-on-one mentoring with adult writers and a series of writing workshops (from songwriting to poetry), culminating in a final celebration and public reading.
Beginning in 2014, we expanded the YWP to ten months a year. We began recruiting adult writers to teach classes and workshops in seven local public schools and two to three community organizations for at-risk youth (Dreamtree, Butterfly Healing Ranch, and the Juvenile Detention Center); increased our target population to include middle-schoolers (we now serve ages ten through nineteen); began scheduling biweekly writing groups and workshops; and continued to pair students with adult writing mentors.
We presented our first annual Young Writers Night in 2010, at the Harwood, with a roster of more than thirty readers and a full audience of fellow students, teachers, and family members. Since then, we've increased our collaboration and participation in community events, including the yearly Paseo Project, Twirl's Invent Event at Enos Garcia Elementary School, AliveTaos programming at the Labor Day Regeneration Festival, April Poetry and November Prose months at SOMOS, featuring student activists on the radio (KCEI), and more.
In 2018, a group of young writers worked with talented local poets to edit and publish a chapbook of poetry and flash fiction titled A Basket of Words.
In 2019, our twenty-seventh year, we collaborated with the TCA, Taos Behavioral Health, and the Taos Middle School G.R.I.P. (Gang Resistance is Paramount) for an exhibit of student writing—"Stand Up: Student Voices on Bullying"—which was held at the Stables Gallery during the first week in April. The students also performed with the Taos Jazz Bebop Society at their event on April 7, with Albuquerque poet Ebony Isis Booth, and once again had a table at Twirl's Invent Event—this year focusing on prompts and materials to create "word-art." Additionally, several high-school poets performed at the annual Taos Environmental Film Festival evening on Earth Day, reading works related to environmental and/or nature issues.
BECOME A YOUTH MENTOR
Consider being a writing mentor for Taos County youth, ages 10 – 19! Opportunities include working with a youth 1:1, offering a class(es) in one of our local schools, or being a guest writer at the young writers bi-weekly group. You do not have to be a published writer to volunteer – just have an enthusiasm for writing and a desire to help foster creative expression. Contact our Young Writers Curator: somos@somostaos.org to find out more about volunteering as a writing mentor.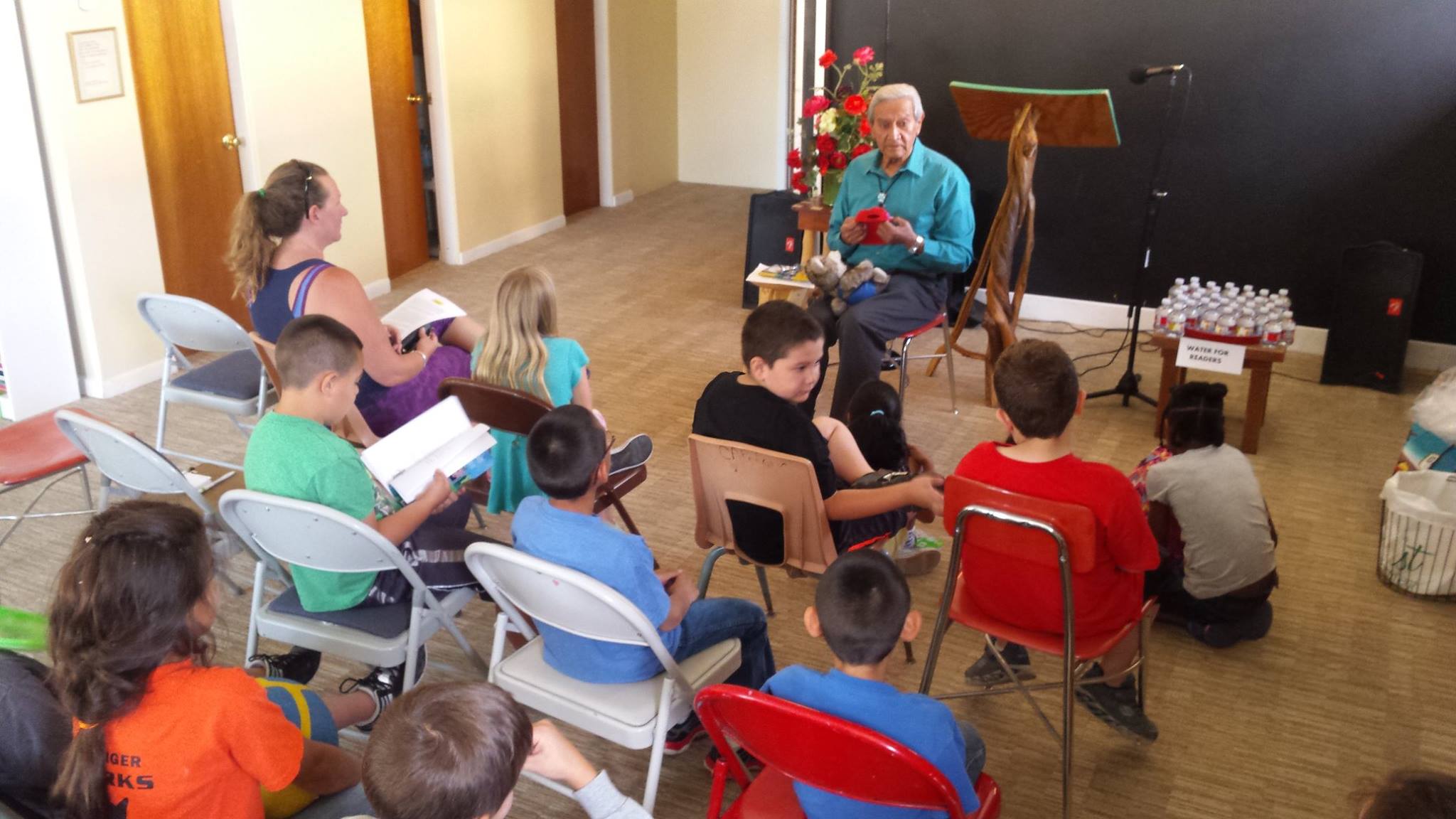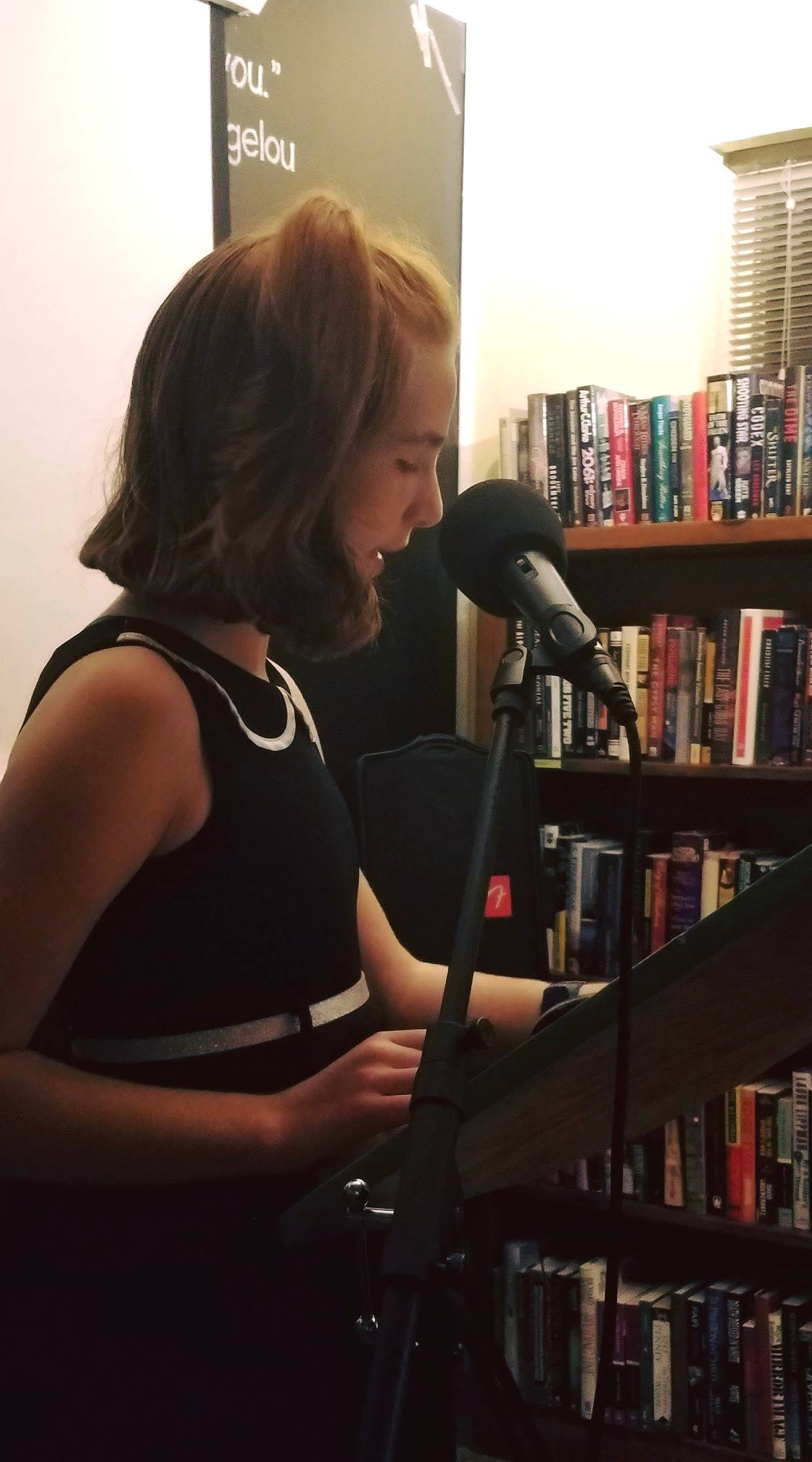 Open Tues-Fri  10am-4pm; Sat 10am-2pm  575.758.0081  108 Civic Plaza Drive
Mailing Address: P.O. Box 3225, Taos, NM 87571
THANK YOU TO OUR FUNDERS
SOMOS programs are made possible in part by these organizations: New Mexico Arts • Taos Community Foundation • The McCune Foundation • The National Endowment For The Arts • The Virginia Wellington Cabot Foundation • The Peter And Madeleine Martin Foundation for the Arts • The Santa Fe Community Foundation • Taos County Lodgers Tax • The Richard B. Siegel Foundation • TaosNetLLC for high speed internet service