SOMOS Presents the 25th Annual 
TAOS STORYTELLING FESTIVAL
Friday – Saturday, October 13-14, 2023
Community Storytelling Event
6:00 PM
At Talpa Community Center (invited storytellers curated by Olivia Romo).
4 Archuleta Rd., Ranchos de Taos
Admission: free, donations welcome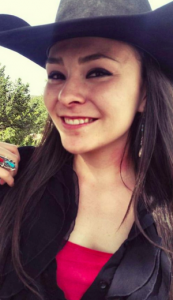 Olivia Romo is an American poet, spoken word artist and water rights activist from Taos, New Mexico. Romo lives in Pojoaque, and works in Santa Fe, New Mexico.
Several of her poems and projects refer to water issues in relation to the acequia system of irrigation ditches in Northern New Mexico. Her work addresses the cultural heritage of water within agricultural communities as part of their current and ancestral ways of life. She is bilingual and her spoken word poetry is presented in the manito dialect of New Mexico. She has been named the New Mexico State Champion of Slam Poetry, and was the state of Nevada's first Poet in Residence. Her work has been written about in The New York Times, Albuquerque Journal, and Taos News. She has been described as a water rights activist, and has worked for the New Mexico Acequia Association.
SATURDAY, OCTOBER 14, 2023
Storytelling Workshop
10:00 AM – Noon
"The Art of Storytelling"  – A two-hour workshop taught by Sarah Malone.
$25 SOMOS Members/$35 non-members. Students eighteen and under are free.
Call SOMOS at (575) 758-0081.
Limit 25 participants. This workshop will sell out. Buy your tickets now.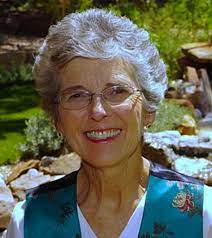 Sarah Malone is a bilingual storyteller who has woven tales for children and adults for over 30 years. Through storytelling, Sarah breathes life into words – drawing the listener into another realm through the powerful relationship between storyteller and listener. She is a published author, recording artist, a founding member of Storytellers of New Mexico and its current treasurer. Her award winning CD, (now out of print) "Holding Up the Sky: Peace Tales for Kids" generated $30,000 in donations to peace causes. Sarah has presented at the United Nations in NYC, the Four Corners & SOMOS Taos storytelling festivals, at numerous libraries and private functions and on safari in Africa. As a beekeeper she enjoys bringing live bees to events focused on the environment. Sarah received the National Storytelling Network 2017 Oracle Award for Service & Leadership.
FREE Community StorySwap
2:00-3:30 PM
      At Hacienda Martinez
       708 Hacienda Rd, Taos, NM
A free community Story Swap facilitated by Storytellers of New Mexico

Main Show
7:00 PM

TCA, 133 Paseo del Pueblo Norte, Taos, 7PM.
Featuring Storytellers: Kim Delfina Gleason and Two Worlds: A Native Theater & Performing Arts Troupe, and perhaps a surprise teller or two!
Admission: $25; students eighteen and younger are free
Tickets: tcataos.org/calendar or at TCA's Box Office before the event.

Open Tues-Sat  12pm-4pm  575.758.0081  108 Civic Plaza Drive
Mailing Address: P.O. Box 3225, Taos, NM 87571
THANK YOU TO OUR FUNDERS
SOMOS programs are made possible in part by these organizations: New Mexico Arts, a Division of the Department of Cultural Affairs, and by the National Endowment for the Arts • Taos Community Foundation • The McCune Foundation • The National Endowment For The Arts • The Virginia Wellington Cabot Foundation • Taos County Lodgers Tax • TaosNetLLC for high speed internet service  • LANL (Los Alamos National Labs)  • New Mexico Humanities Council • Frost Foundation • Witter Bynner Foundation • Amazon Literary Partnership • Literary Emergency Fund