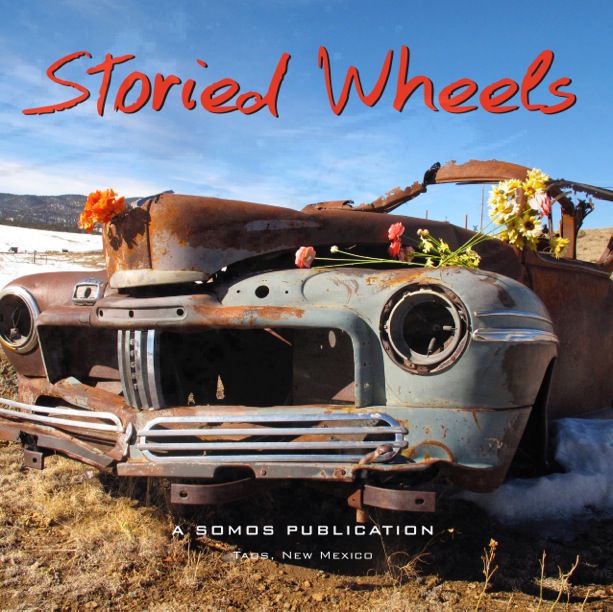 Storied Wheels
Storied Wheels is the latest SOMOS collection of local writers' memoirs, this time about encounters on the road, behind the wheel, and sometimes in the memorable back seat! Over sixty writers contributed stories and photos.
Price $18. Discounts available for purchases of ten or more!
Storied Recipes
short-short (true) stories & the recipes that flavor them
This cookbook from SOMOS, published in October 2012, was edited by Bonnie Lee Black and lovingly brought to life by many SOMOS volunteers. The 200-page fundraising cookbook features 84 short stories submitted by friends of SOMOS along with the recipes that inspired them.
Price $18 each; bulk orders of 10 books are 40% off ($108)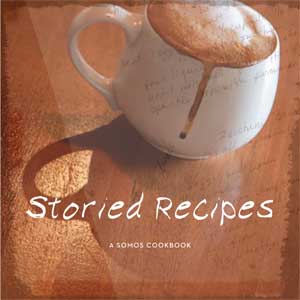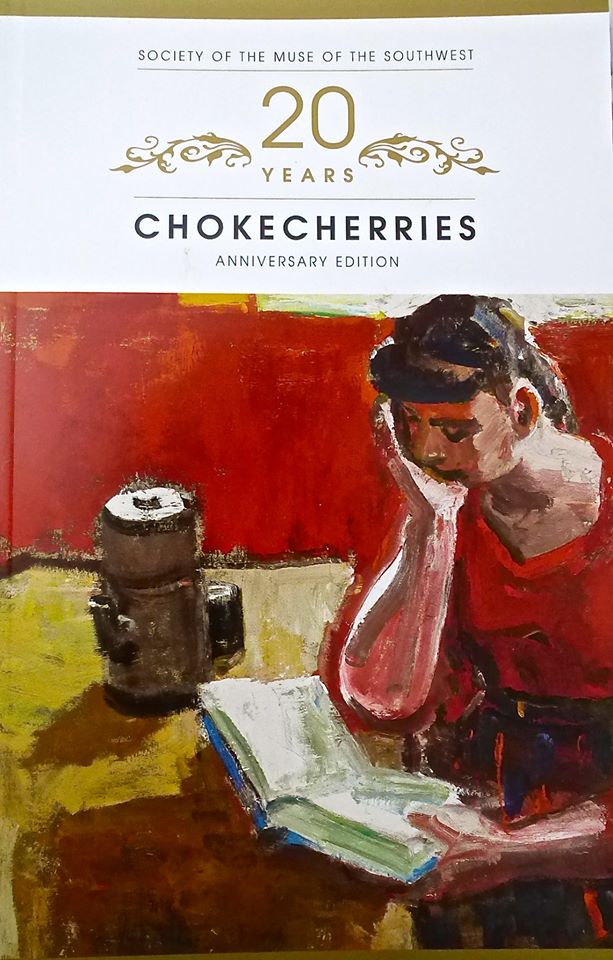 Chokecherries
A SOMOS anthology
The 20 Years Anniversary Edition is a compilation of the writers, storytellers and local artists who have performed and shared their artistic talents.
Our 2013 anthology contains work by Kim Addonizio, Helen Park Bigelow, Lyn Bleiler, Lorraine Ciancio, Beth Enson, Lawrence Ferlinghetti, Tom Folsom, Natalie Goldberg, Sam Hamill, Judyth Hill, Joan Logghe, Annie MacNaughton, BrigidMeier, David Mills, Carol Moldaw, John Nichols, J.C. Paul, Peter Rabbit, Deborah Santana, Jan Smith, Arthur Sze, and Leslie Ullman. Cover artwork by David Park, oil on canvas.
Chokecherries is available at the SOMOS office
Price $10
Open Tues-Sat  12pm-4pm  575.758.0081  108 Civic Plaza Drive
Mailing Address: P.O. Box 3225, Taos, NM 87571
THANK YOU TO OUR FUNDERS
SOMOS programs are made possible in part by these organizations: New Mexico Arts, a Division of the Department of Cultural Affairs, and by the National Endowment for the Arts • Taos Community Foundation • The McCune Foundation • The National Endowment For The Arts • The Virginia Wellington Cabot Foundation • Taos County Lodgers Tax • TaosNetLLC for high speed internet service  • LANL (Los Alamos National Labs)  • New Mexico Humanities Council • Frost Foundation • Witter Bynner Foundation • Amazon Literary Partnership • Literary Emergency Fund